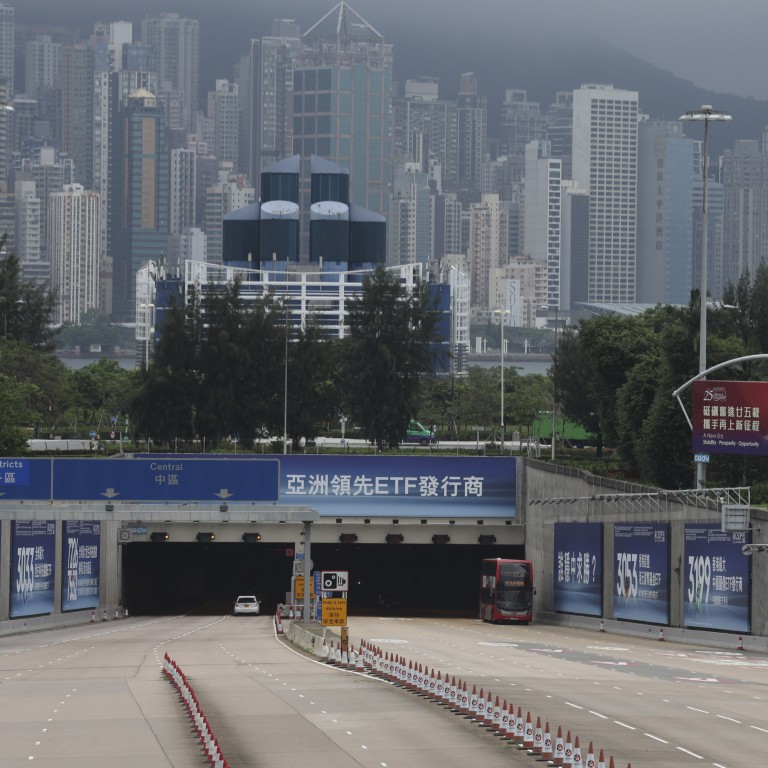 Opinion
Editorial
by SCMP Editorial
Editorial
by SCMP Editorial
Hong Kong tunnels solution calls for leader with drive
When it comes to easing cross-harbour traffic jams it has been all talk and no action from successive governments, but incoming chief executive John Lee now has a chance to prove himself
If an outstanding to-do list was to be compiled for Hong Kong's new government, Cross-Harbour Tunnel congestion should be high on the agenda. Successive governments have toyed with an array of solutions, but there was more talk than action.
The stalemate speaks volumes for the weak political will in resolving a long-standing problem that undermines the city's quality of life and economic productivity.
With some two weeks remaining in office, the outgoing administration said a congestion surcharge during rush hours may be the way forward.
Both the amount involved and timetable for the scheme have yet to be mapped out, but officials believe a higher charge will encourage drivers to switch to public transport or use the three tunnels at other times.
This is not the first time the government has sought to ease traffic through toll adjustments. There were plans to divert vehicles from the most congested tunnel between Hung Hom and Wan Chai by raising its tolls, while subsidising the use of other more expensive tunnels. Regrettably, the proposals remained on the drawing board because of objections in the Legislative Council.
According to the latest figures provided by the government, even the Western Harbour Tunnel has reached its 98 per cent capacity. That leaves little room for manoeuvre when use of the Eastern Harbour Tunnel and the Cross-Harbour Tunnel have reached 150 per cent of their capacity.
A trip across the harbour from Hung Hom typically takes 25 minutes during morning rush hour, with queues stretching 2.6km (1.6 miles). The need for policy intervention is obvious.
Hong Kong commuters would not have suffered so long had officials and lawmakers been more determined to resolve the congestion issue. Whether there will be light at the end of the tunnel eventually remains to be seen, but it is good that the matter has not been shelved indefinitely.
However, there needs to be stronger political will in tackling the issue, supported by sound research on the feasibility of proposed solutions. Incoming chief executive John Lee Ka-chiu has stressed that the new administration will be "result-oriented". Ending such traffic woes will be a good opportunity for him to prove himself.