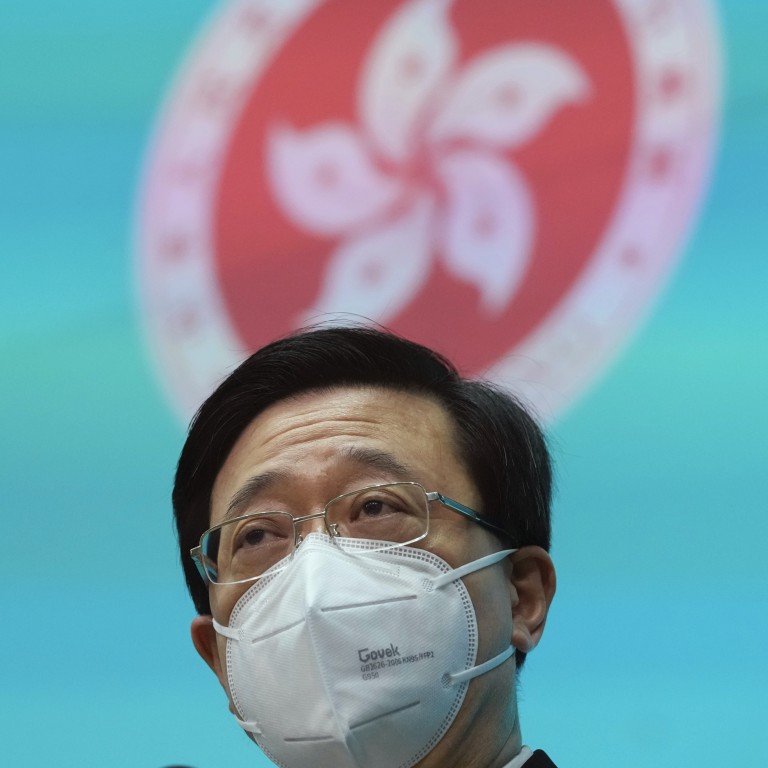 Opinion
Editorial
by SCMP Editorial
Editorial
by SCMP Editorial
Failure not an option for Lee and expensive Hong Kong government shake-up
Having the right framework in place is only a means to an end, which is to improve the administration and achieve a better livelihood for the people
With the Hong Kong government seemingly able to push through any bills and funding proposals in a "patriot-only" legislature these days, the attempt by chief executive-elect John Lee Ka-chiu to expand his new ministerial team has been a forgone conclusion. This came despite queries from some lawmakers over the exact duties of some new positions. The need to strengthen the administrative framework and realign the portfolios among policy bureaus is arguably long overdue. Whether it can achieve better governance as intended will be closely watched.
The shake-up is the most ambitious in 20 years. For the first time, the top three ministers will each have a deputy, while the existing 13 policy bureaus will reshuffle and expand into 15. The highlights include splitting housing and transport into independent bureaus and creating a new one for culture, sports and tourism. The extra 70 political and civil service posts will cost a staggering HK$95 million (US$12.1 million) a year, three times the bill originally proposed.
Thanks to a legislature bereft of an opposition bloc, the funding and statutory amendments for the new line-up were passed without a hitch. One lawmaker voted against and another abstained amid concerns of what they saw as a lack of clarity in the roles of deputies to the chief secretary, financial secretary and secretary for justice, but most believed that with a new framework comes a new chapter.
Such a smooth passage must be the envy of Lee's predecessors. Over the years, various revamp proposals had been tabled, but neither Carrie Lam Cheng Yuet-ngor nor Leung Chun-ying could get the framework they desired. This owed much to the tension under the previous political system. Rightly or wrongly, the old structure, together with an assertive opposition bloc in the legislature, had long been blamed for governance woes. Now that the perceived obstacles are no longer there, public expectations for better results also grow.
Having the right framework in place is only the means. The end is to improve governance and, ultimately, achieve a better livelihood for the people. This cannot happen without getting the right people to get the job done. Even though the political appointment system has been in place for years, many deep-seated problems prevail. The performance of individual ministers and their deputies still has much room for improvement.
The new chief executive distinguishes himself as a "result-oriented" leader. While many long-standing issues cannot be resolved overnight, the public rightly expects more concrete actions and achievements under the new structure.
With the new term beginning on July 1, all eyes are on Lee's new team.