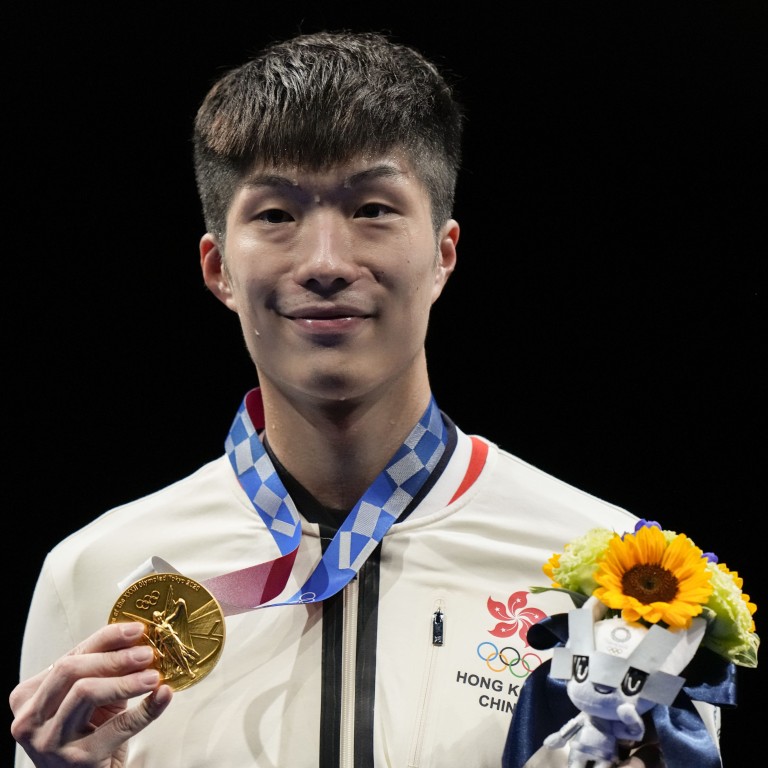 Opinion
Editorial
by SCMP Editorial
Editorial
by SCMP Editorial
Sport stars defy the pandemic's disruptions
Fencer's Edgar Cheung Ka-long and Vivian Kong Man-wai and Hong Kong men's football team have added to the city's success at last year's Tokyo Olympics with exceptional results. Their achievements have provided welcome relief from the city's ongoing battle with Covid-19
Hong Kong's sporting achievements have provided welcome relief from the city's ongoing battle with Covid-19. A record medal haul at last year's
Tokyo Olympics
sparked celebrations. There has, since then, been continued success, despite the pandemic's impact. Fans were given more to cheer this week with exceptional performances from Hong Kong's fencing and football stars.
This was achieved against all the odds. The team's preparations for the qualifying matches were severely disrupted by Covid-19. Training facilities in Hong Kong were closed in January as the fifth wave of cases took hold. The Premier League was then cancelled. Top players based on the mainland were not able to join the team. Two players and three officials tested positive for the virus after arrival in India. Despite all these difficulties, the young team impressed with its entertaining, attacking style of play. It is a great start for new coach Jorn Andersen, from Norway. No wonder he is proud of his players.
The city's sporting achievements give everyone a lift in challenging times. Success has prompted the government to provide more support, in terms of finances and facilities. This must continue. Every effort must be made to ensure preparations for sporting events are not disrupted any more than they need to be by Covid-19.
Sport is a healthy pursuit. The success of top athletes inspires others and encourages participation at all levels. It also gives the community something to rally behind in challenging times.