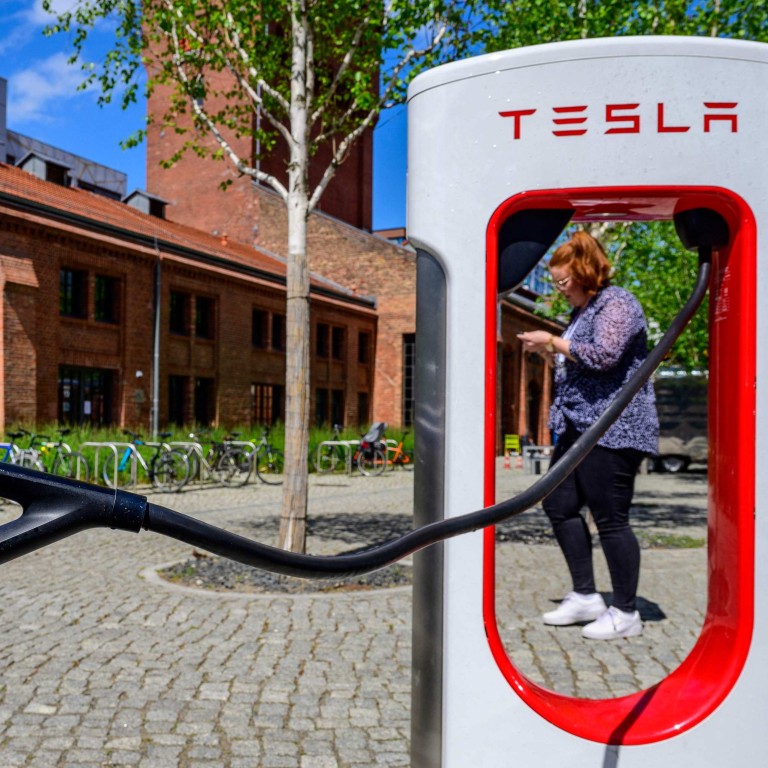 ESG is not a scam, but much work remains to define and standardise it
The lack of a coordinated approach to define these now common corporate obligations is confusing investors, and the reliance on self-reporting makes it easier for companies to resort to greenwashing
Elon Musk's anger at Tesla being dropped by an ESG index is not without basis
ESG
(environmental, social and corporate governance) obligations have been shaking up the world of finance. As governments and societies discuss how to come out of the Covid-19 pandemic stronger and greener, prominent international bodies and organisations such as the United Nations and
World Economic Forum
are promoting ESG rules as the future of investment focus.
Thus, eyebrows were raised when Tesla boss Elon Musk called ESG a "scam" after the company was dropped from the S&P 500 ESG index, pointing out that oil giant ExxonMobil remains on the list. Meanwhile, according to MSCI's ESG Ratings and Climate Search Tool, for example, Tesla has an "A" rating.
To see Musk's outburst as just a rant by the world's richest person would be missing the point. He is not the only influential global figure to have criticised the
disorganised and confusing
ESG rating mechanisms.
Take it from billionaire activist investor Carl Icahn, who has called Wall Street's ESG efforts "the biggest hypocrisy of our time", with loopholes for companies to cash in without concern for actual societal impact. Social Capital founder and CEO Chamath Palihapitiya even went so far as to call ESG investing a "complete fraud", a "joke", and "a lot of sizzle, no steak".
Despite its relevance to a more sustainable global economy, ESG has come under a lot of criticism, some of it legitimate. The main problem is the lack of a coordinated and standardised approach to define it.
Currently, the task of defining ESG has so far been
left to the rating agencies
, each using their own methodology. While it may be easier to decipher the progress needed for a company to achieve its environmental and social goals, the "governance" component in ESG often lacks common agreement. Who gets to define what good corporate governance is?
Besides, are the three components equal in terms of their contribution to the greater good? Regrettably, many of these difficult yet important questions remain unanswered.
For instance, a defence equipment company can have excellent ESG scores from its good practices in governance, diversity and inclusion, which can ensure a good sustainability report. However, at the end of the day, such a company is still in the business of supplying weapons that cause many deaths.
Then there are companies like Tesla, which are at the forefront of important technological breakthroughs to reduce the use of fossil fuels. But, if their governance is perceived as not being ideal, they could receive a poor ESG score.
In addition, different countries use different regulatory frameworks for what are considered acceptable labour practices. Non-Western companies, for example, generally offer employees lower wages and demand longer working hours. Does this mean these companies would be put at a significant disadvantage? Such discrepancies could greatly jeopardise the credibility of ESG in the eyes of the public.
This is why standardisation of ESG should be a top priority as it will help us identify the differences, risks and
opportunities
.
The lack of standardised ESG rules has made it harder for investors to accurately assess a company's ESG performance. Without comparability, the different ESG ratings do not provide a true picture. By making data comparable, we can avoid discrepancies in information sourcing and scoring methodologies in interpreting the real ESG impact of a company.
In addition, primarily relying on companies' sustainability reports to self-evaluate their ESG progress may encourage unprecedented levels of "
greenwashing
". At present, most companies' sustainability reports lack transparency, with conveniently forgotten shortcomings and selectively advantageous results being showcased to exaggerate their achievements.
Standardisation will undoubtedly provide greater clarity on what society expects companies to do. This far outweighs the risks of discouraging companies from pursuing ESG goals when they lose the flexibility to define what those goals are.
More policy discussions should be held not just to explain societal expectations of companies, but also to provide
support
for them to take control of and reach the sustainability goals.
Most importantly, standardisation offers investment firms better control over measuring, evaluating and describing the portfolio. A systematic ESG process is a fantastic tool to access reliable data-driven insights that we can use to measure and evaluate our portfolio companies.
Relying on various third-party information to make ESG-related decisions is burdensome. A standardised ESG management system would require less work to produce objective results.
Currently, there is no real accountability for ESG rating agencies that may make errors of judgment. Some influential industry leaders may be displeased by the whole approach and many ordinary people may feel thoroughly confused by the process. Standardisation would make it easier to understand the rules while promoting transparency across the board to achieve strong sustainability outcomes.
How the standardised system should work and who gets a say in it should be a topic for public debate, so as to build a consensus.
An independent committee with the necessary mandate, such as the
International Sustainability Standards Board
, should oversee the effort to effectively rate the rating agencies doing their duty. If we expect our politicians to be subjected to checks and balances, we should demand the same for our ESG rating agencies.
Chee Yik-wai is a Malaysia-based intercultural specialist and the co-founder of Crowdsukan focusing on sport diplomacy for peace and development