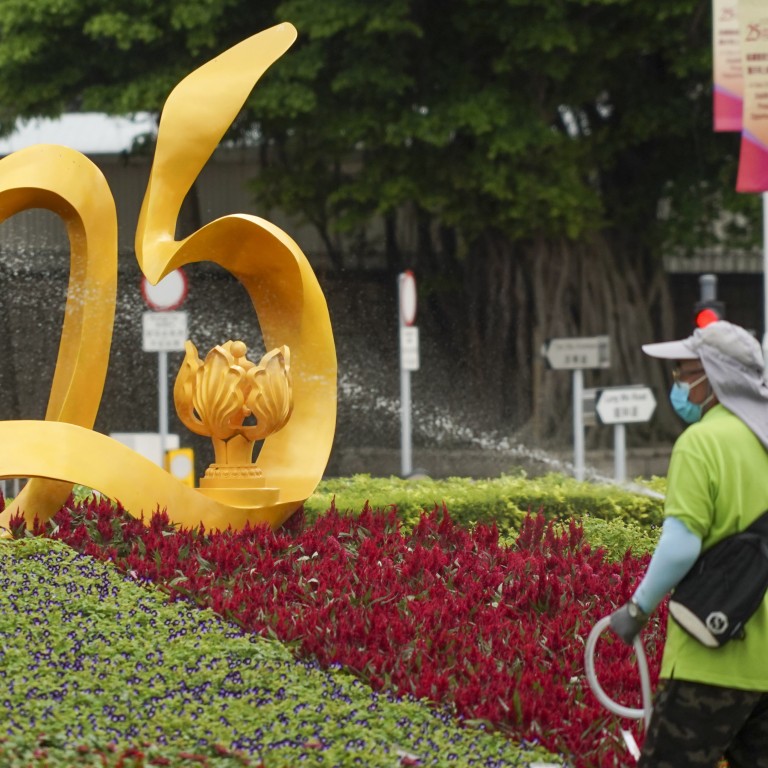 Hong Kong, 25 years after its return to China, needs a new narrative, not nostalgia
The city may be facing geopolitical and economic headwinds, but looking back to the 'good old days' won't help
Hong Kong needs to build on tomorrow's themes of digitisation, innovation and sustainability, connect more with the Greater Bay Area and ensure growth is inclusive
July 1 marks
25 years
since the 1997 handover. It's also the halfway point of our 50 years under the "one country, two systems" model of governance. What's the path forward for our beloved city? Are Hong Kong's glory days behind us, or do even better days lie ahead?
One thing is certain: we are living in a very different context than that of 25 years ago. Hong Kong in the 1980s and 1990s was a critical entry point into China. We thrived as the middleman between Western markets and China's vast manufacturing base. We introduced capital and expertise to the Pearl River Delta. We served as the financial hub for Chinese companies seeking to raise capital.
Over the past 20 years, Hong Kong has thrived on the back of the mainland's growing economic might; capital, talent and tourists flocked here. This was our golden era.
While our past successes may have benefited a generation of entrepreneurs who took risks to build great companies and professionals who rose to the top of boardrooms, the fruits of our achievements have sadly
not been shared
broadly across society.
Our Gini coefficient (as imperfect a measure as it is) stays stubbornly high at 0.54. The average waiting time for public housing is now over
six years
. The plight of over
200,000 people
living in cramped subdivided flats is an embarrassing reminder of this dilemma.
There is heightened anxiety among the
younger generation
about future prospects, especially when compared to past generations. Emigration and expatriate departures are robbing the city of much needed talent.
But while it might be easy to sit back and drink to the "good old days", we need to move past our nostalgia and appreciate the potential upside of our city. From 2010-2019, China comprised about one-third of global real GDP growth. Over the next decade, China will remain an engine of global growth.
Business opportunities in the Greater Bay Area, a region with a total gross domestic product of about US$1.8 trillion in 2021 (equivalent to the GDP of Italy, Canada, or South Korea), are more accessible than ever before. The inevitable liberalisation of China's capital account and
currency
will present unprecedented growth opportunities for Hong Kong's financial markets.
During the past few years, we have witnessed a boom in innovation-based technology start-ups. At Hong Kong Science Park, where I have been a board member for the past several years, the number of start-ups and local-bred entrepreneurs has increased exponentially. Many second and third-generation family scions are investing in new areas, pivoting their traditional businesses into the modern era.
What we need now more than ever is a new narrative for Hong Kong. We need to ensure that we are building on tomorrow's themes, including digitisation, innovation and sustainability. We need to increase our connectivity with both the
Greater Bay Area
and with our regional counterparts in the Association of Southeast Asian Nations. There is no shortage of good ideas – experts have been offering their views for years. We just need to focus our efforts and double down on execution.
More importantly, we need to have a heightened sense of urgency. While we pride ourselves on our past advantages of low taxes, a free economy, efficient governance and rule of law, these are insufficient to ensure our future success. We cannot harbour wishful thinking that with Covid-19 restrictions lifted and borders reopened, the good times will automatically return. They most likely won't. Let's move on.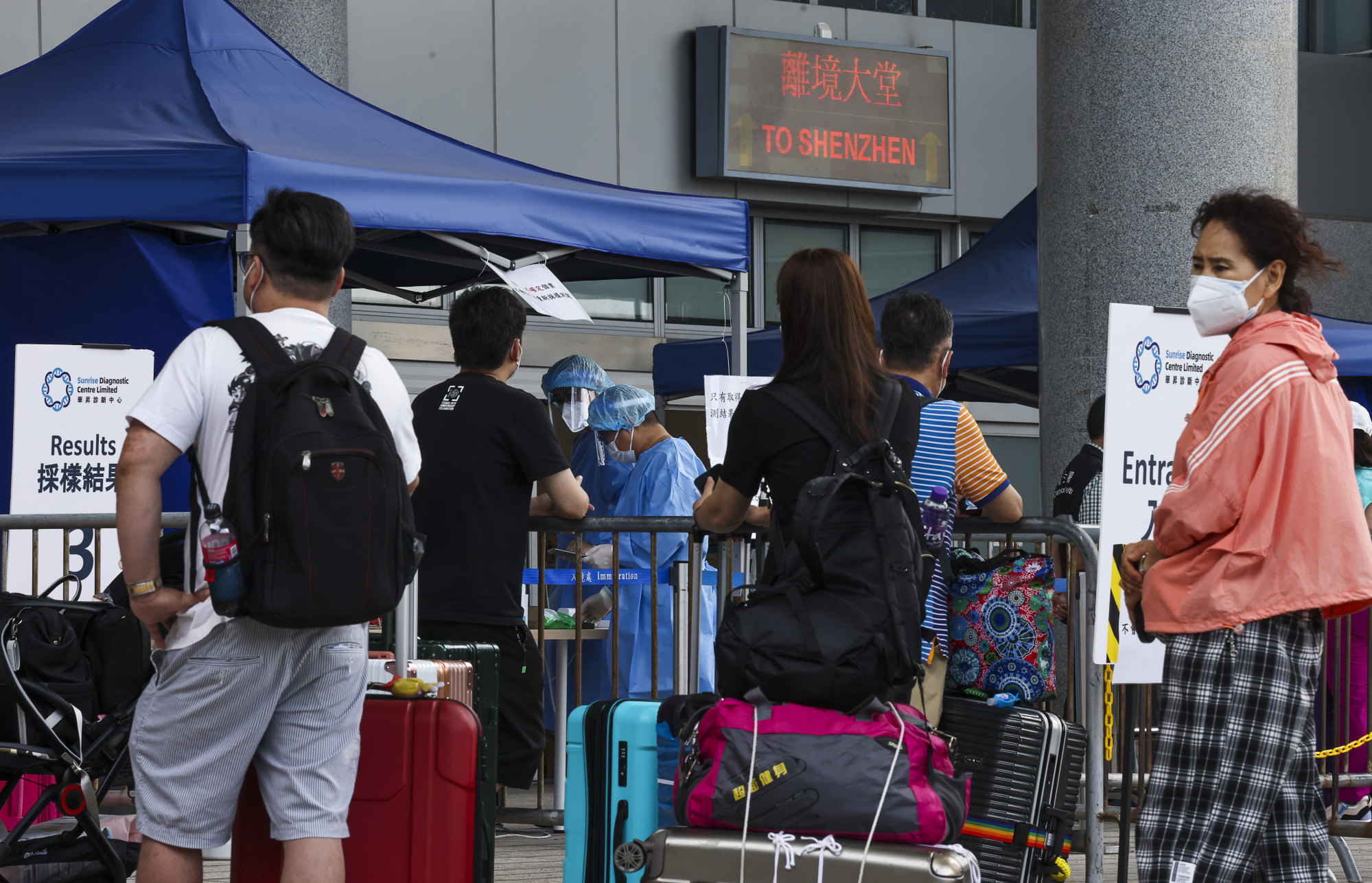 A sense of humility will also be helpful. Over the past few years, there has been an avalanche of
negative publicity
aimed at Hong Kong. Many of these stories feel biased and tend to put us on the defensive. Yet the comparisons with Singapore or Shenzhen, for example, contain some valid points for us to consider. We don't have to argue over every point. Instead, let's reflect, learn and improve.
Ultimately, we need to ensure that the next chapter of Hong Kong's story is about inclusive and sustainable growth. Inclusive, because we can no longer ignore our current reality of a deeply unequal society that is increasingly lagging in social mobility. Sustainable, because it is our responsibility and the
desire of the next generation
that we do our part to safeguard their future.
Finally, we need innovation-powered growth, because without growth, there is no future. We have to play offence. What can we do to ensure that a substantial portion of our economy in five years' time will be made up of new jobs, of new businesses, and in entirely new industries that will be created during this period?
Hong Kong's best days don't need to be behind us. But if Hong Kong is going to be great, it will need a new playbook and humble sense of urgency to change. I love the example of Amazon's Jeff Bezos when he declared that Amazon would always remain in "Day 1".
Day 1, he explained, is when you are nimble, when you move decisively, when you are always striving to improve. When asked about what Day 2 looked like, Bezos answered, "Day 2 is stasis. Followed by irrelevance. Followed by excruciating, painful decline. Followed by death."
It's time for Hong Kong to go back to Day 1.
Joe Ngai is the managing partner of McKinsey & Company's Greater China region.