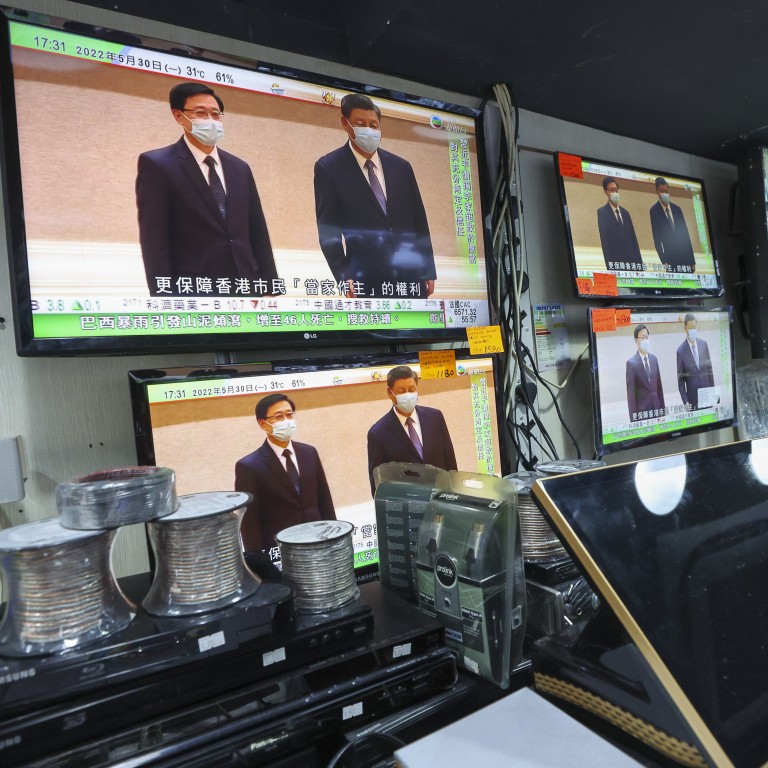 Two years on, national security law proves its worth in safer, more stable Hong Kong
Rather than Hong Kong becoming a dystopia, the national security law has strengthened the status quo and returned stability to the streets
Beijing could have shown this rebellious city what abandonment looked like, but it kept faith with Hong Kong and the facts speak for themselves
After nearly two years of Hong Kong's
national security law
, critics condemning it seem more anxious to have their worst fears vindicated than disproved. The city was said to be plunging headlong into a cauldron of tyranny.
That has not happened, though. Instead, the status quo spanning business activity and civil institutions is better protected from disruptive strife than before.
Protesters who rejected such legislation might be taking a vital civil order for granted. Democratic societies champion such laws for themselves to help preserve their democracy.
In Washington, one morning's mob violence at the Capitol Building has seen
criminal prosecutions
more than a year later. Legislators in the US Congress who expressed support for Hong Kong's months-long protests are busily investigating their protesters while strengthening security on their own turf.
What is the reality in Hong Kong since the promulgation of the security law? Peace and order have returned to the streets and other public spaces. Public transport and other services have resumed to levels before the protests. Business confidence in Hong Kong as a global financial and commercial hub is back. Public safety has been better assured.
Nonetheless, pockets of resentment against the security law might still exist. That Hong Kong had survived until the law became necessary was the anomaly.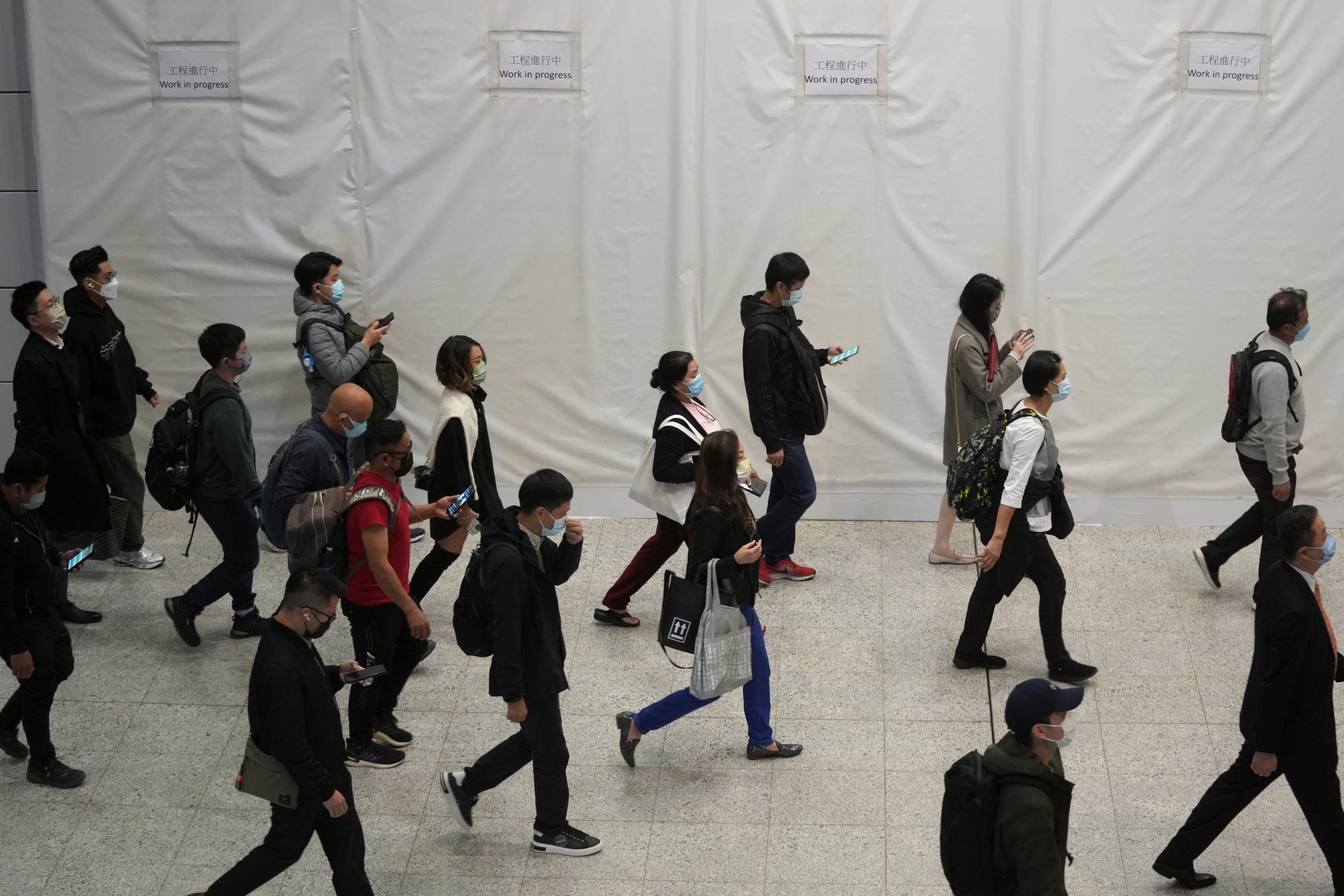 To some, the most striking effect of the law and the protests might be in
facilitating emigration
and resettlement abroad. Curiously, these foreign destinations include Singapore, where laws against protest and dissent might be more restrictive than in Hong Kong.
That a unique security law had to be designed for Hong Kong rather than having Beijing simply transfer its security laws to the city shows that "one country, two systems" is being respected. Again, this is not something protesters appreciate.
All parties agreed that Hong Kong needed a security law. It took months of sporadic incidents of violence and vandalism against private and public property, including the seat of government, before Hong Kong and Beijing moved to have such a law. Then, when it arrived, it was passed without
retroactive application
.
But the concern over the law will not be outdone by the facts. The law was said to doom "one country, two systems" and repudiate the 1984
Sino-British Joint Declaration
. The views expressed by Beijing's representative in Hong Kong were interpreted as new legislation already in place.
And there were reports that the new law would ban all protests, but there was no such provision. Some academics had only been speculating on its scope amid expectations that protests would be outlawed.
The worry about Hong Kong's trajectory persisted after Chief Executive Carrie Lam Cheng Yuet-ngor declined to pursue
another term
in office and was succeeded by her de facto deputy, John Lee Ka-chiu. Several news reports portrayed him as a security tsar in Hong Kong's further descent into authoritarianism, neglecting mention of Lee's primary administrative role and status as a natural successor.
It is easy to forget some inconvenient realities. The concept of one country, two systems was established jointly between Beijing and Hong Kong, not Britain. The British authorities had never contemplated
democracy for Hong Kong
.
The national security law is consistent with Hong Kong's Basic Law, the Constitution of the People's Republic of China and the Sino-British Joint Declaration. Britain agreed that China would be the sole authority to determine Hong Kong's future. The Basic Law provides for only China to interpret it and for Beijing to be ultimately responsible for Hong Kong's security.
Despite the protests and consequent passage of the security law, Beijing and the Communist Party did not lose sight of the eventual goal of Hong Kong's full democratisation.
Universal suffrage
for the Legislative Council, Executive Council and the chief executive elections was expected to be phased in from 2017 but was disrupted and delayed by the 2014 protests and subsequent demonstrations.
Hong Kong's police exclusively enforce the laws and Hong Kong's courts exclusively adjudicate cases in the city. Foreign judges still serve in the Court of Final Appeal, including being able to hear cases that could pertain to China's national security.
Beijing's official representative in Hong Kong still has no executive power, and the People's Liberation Army Hong Kong Garrison remains in barracks. The unit has been deployed only to help
clear the streets
of debris left following the protests.
All of Beijing's actions in Hong Kong have been in response to the city's requests for such actions. Hong Kong authorities alone continue to administer Hong Kong.
Following protests against Beijing's actions, the central government might have suspended its support for Hong Kong to give protesters an idea what full disengagement might mean. Denied mainland attention and investment, the city's ills would have continued to fester.
A
booming Shenzhen
just across the water would then be a constant, tantalising reminder of what Hong Kong might have been but chose not to be. The protégé would have bested a past master well past its prime.
Instead, Beijing kept faith with Hong Kong and worked for its revival. Security considerations must now also address Hongkongers' lingering concerns – widening inequality, rising cost of living, housing shortages and limited career prospects. Only time will tell if Beijing's investment is effective, or even appreciated.
Bunn Nagara is an international geopolitical consultant and honorary fellow of the Perak Academy