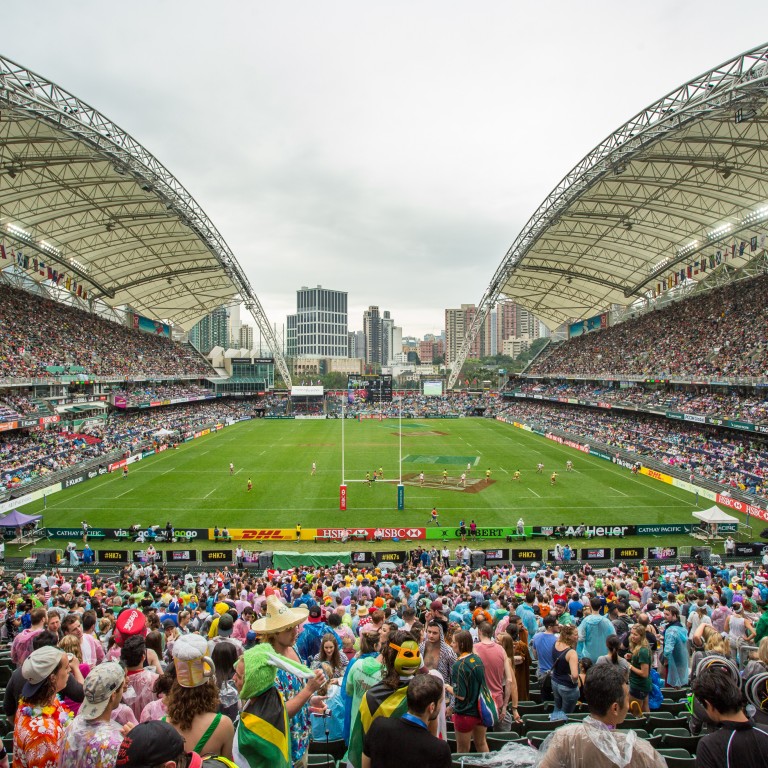 Opinion
Editorial
by SCMP Editorial
Editorial
by SCMP Editorial
Carnival atmosphere a challenge for Sevens
Plans for a Beijing Winter Olympics-style closed-loop system will allow the return of the Cathay Pacific/HSBC Rugby Sevens for the first time in three years. But with local and overseas spectators literally the life of the party, a way has to also be found of welcoming them
Hong Kong's staging of a major international sporting event would be a signal to the world of a desire to reopen for business and travel. A plan for a return for the first time in three years of the Cathay Pacific/HSBC Rugby Sevens in the first week of November under a Beijing Winter Olympics-style closed-loop system would enable that. But while such a scheme would ensure Covid-19 pandemic precautions are maintained, how the carnival atmosphere can also be preserved is a challenge. The event has attained its stature as much for the competition as the festivities associated with it.
Financial Secretary Paul Chan Mo-po sowed the seeds of the idea in March, suggesting that Hong Kong could invite 100 to 200 business leaders to see investment opportunities for themselves and during the trip, attend the Sevens. The event has long been the highlight of the World Rugby Sevens Series calendar, but not been held in the city since April 2019 due to restrictions requiring mandatory quarantine for arrivals. Under arrangements proposed by the Hong Kong Rugby Union and requiring government approval, 16 men's teams and support staff and people involved in all aspects of the tournament would be confined to designated hotels and the stadium in Causeway Bay where the event is staged with strict controls on travel. The plan envisages the stands being 85 per cent full on match days.
That no women's teams would be taking part is lamentable, but understandable with estimated costs for the plans for the men's competition alone at HK$50 million (US$6.4 million). Gender aside, putting Hong Kong back on the international rugby sevens map would be a significant step in restoring the city's image. Global media coverage would send a signal of a return of normality.
Uncertainty remains about Hong Kong's Covid-19 policy, though. How the pandemic evolves cannot be predicted and restrictions should not be prematurely lifted. The closed-loop approach worked effectively for the Winter Olympics and is a viable way of bringing back the Sevens tournament to the city. But with local and overseas spectators literally the life of the party, a way has to also be found of welcoming them. A major sporting event played before near-empty stands would not send the right message to Hong Kong or the world.