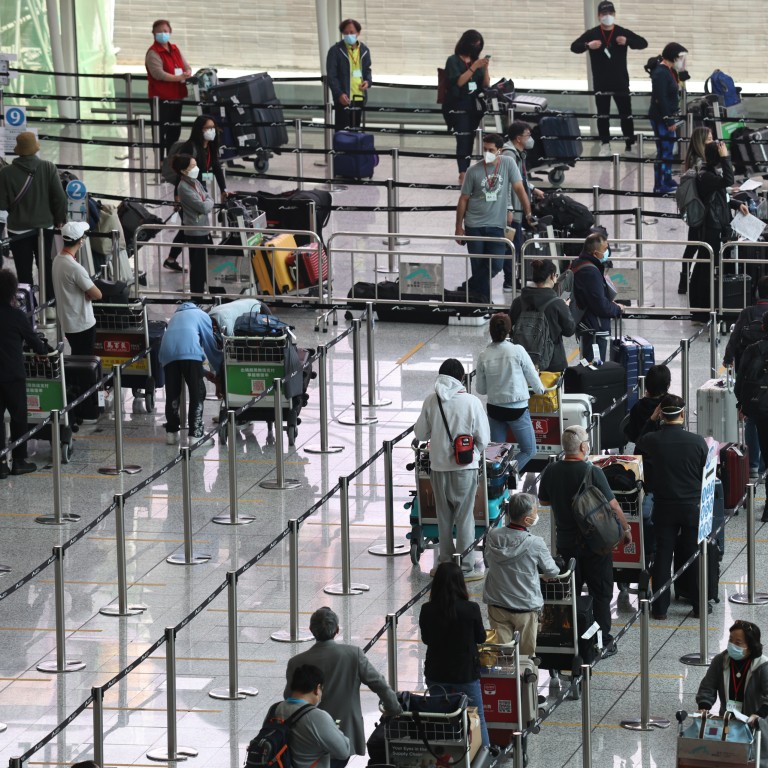 Opinion
Editorial
by SCMP Editorial
Editorial
by SCMP Editorial
Cheats must be given no room to prosper
Hong Kong's notorious hotel quarantine policy is marred by irregularities and slack supervision, and hopefully the latest government measures will hurt scalpers
Hong Kong's spiralling Covid-19 infections – there were 1,873 new cases yesterday – have dashed hopes of lifting social-distancing and travel restrictions any time soon. This includes a notorious hotel quarantine policy marred by irregularities and slack supervision. The stringent scheme is not only a travellers' nightmare, but also undermines the city's reputation as a global aviation hub.
A recent analysis by the Post showed more than 40 quarantine hotels had raised prices, with some up to 80 per cent, since the scheme was launched 18 months ago. Even though there are some 23,000 rooms from designated hotels available, social media has been awash with complaints from travellers who cannot secure a room in the next two months. There were media reports of middlemen offering rooms at higher prices and travellers using fake booking records to enter the city.
Belatedly, but rightly, a series of measures was imposed last Friday to curb scalping activities, such as banning agents from block booking and requiring travellers' personal details and full payment upon doing so. Another three hotels will accept reservations up to October, taking the number of quarantine hotels to 65.
There has been a suggestion that booking agents should not have been allowed to profit out of an emergency public health measure. The demand for travel this summer is particularly high, partly because the Omicron variant is said to pose less of a serious threat and many people are yearning for family reunions and overseas holidays. Whether prices for such hotel rooms should be allowed to increase like those for general goods and services is open to debate.
This is not the first time for authorities to grapple with high seasonal demand for travel. With imported cases still going up by three digits daily, mandatory quarantine for arrivals probably will not be dropped any time soon. But the authorities should consider going further if room shortages and scalping problems continue.
The city risks losing out as the world opens to travel with fewer restrictions. Incoming leader John Lee Ka-chiu said he would consider shortening the quarantine period or replacing it with home isolation. This will, hopefully, address the problem in the longer term.