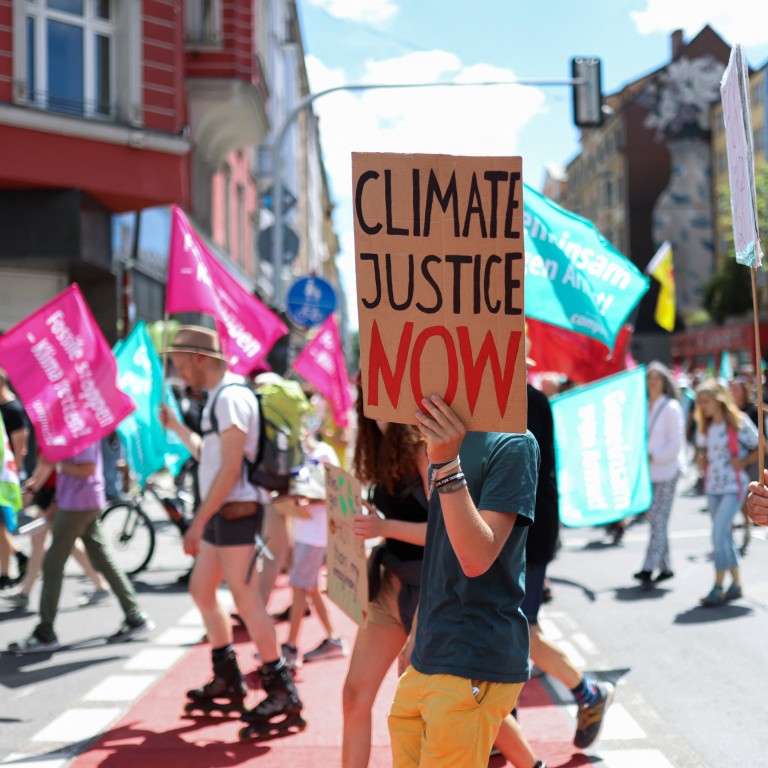 Amid heatwaves and floods, time is running out for rich nations to fulfil climate pledges and avert catastrophe
The current pledges of financial and policy support are nowhere near enough to meet the goal of limiting global warming to 1.5 degrees
Instead of protecting carbon-emitting industries, the world needs economic diversification and green jobs for a just, sustainable transition
Climate experts have warned that South Asia's most exposed populations might have to live with more volatile and longer spells of destruction as patterns of monsoon and severe weather change become more the norm than an exception.
Reductions in overall greenhouse-gas emissions are still far from where they need to be to ensure a habitable climate and look after the most vulnerable nations, such as Bangladesh and the Maldives, which are greatly affected by climate change.
However, the term "coal" was used in a UN climate change conference text for the first time. There was dissatisfaction that the phrase "phase out" was altered to "phase down", but there was a pledge to phase out wasteful fossil fuel subsidies.
The conference did yield novel building blocks to develop and execute the Paris Agreement through more sustainable action and advancing along the path to a low-carbon world.
The country is expected to lose about 11 per cent of its land by then, amid a 50cm rise in sea levels, with up to 18 million people forced to relocate. Progress in poverty alleviation and health in Bangladesh and elsewhere risk being wiped out by climate change.
The Paris Agreement reaffirmed a promise that was made in 2009 that the richest nations should provide US$100 billion by 2020 to help developing countries deal with the effects of climate change and grow sustainably. A UN report said the objective cannot be achieved until 2023.
With the current energy crisis and rising global greenhouse-gas emissions, stakes are high for the next UN climate change conference, to be held in Egypt in November. The need of the hour is to scale up efforts to limit global warming to 1.5 degrees, pledge more action and seek to do better than what we have in the past.
The goal is to cultivate a climate-neutral planet by mid-century. To help billions of people, instead of letting temperatures rise by up to 2 degrees, the goal should be to keep the increase to no more than 1.5 degrees.
However, with economic development and domestic politics still taking priority for many, existing plans have been slow to move forward; many are still "under consideration". And, according to independent estimates, the current array of climate policies is nowhere near enough to meet the Paris Agreement goals.
As we hesitate and delay, time is running out for the global community to turn its rhetoric into action. In the meantime, the ice keeps melting, sea levels rise – threatening nations' survival – and temperatures go on rising, with heatwaves devastating life and property. There is nowhere to hide from water and fire.
Syed Munir Khasru heads the international think tank, IPAG Asia Pacific, Australia, which also has presence in Dhaka, Delhi, Vienna and Dubai