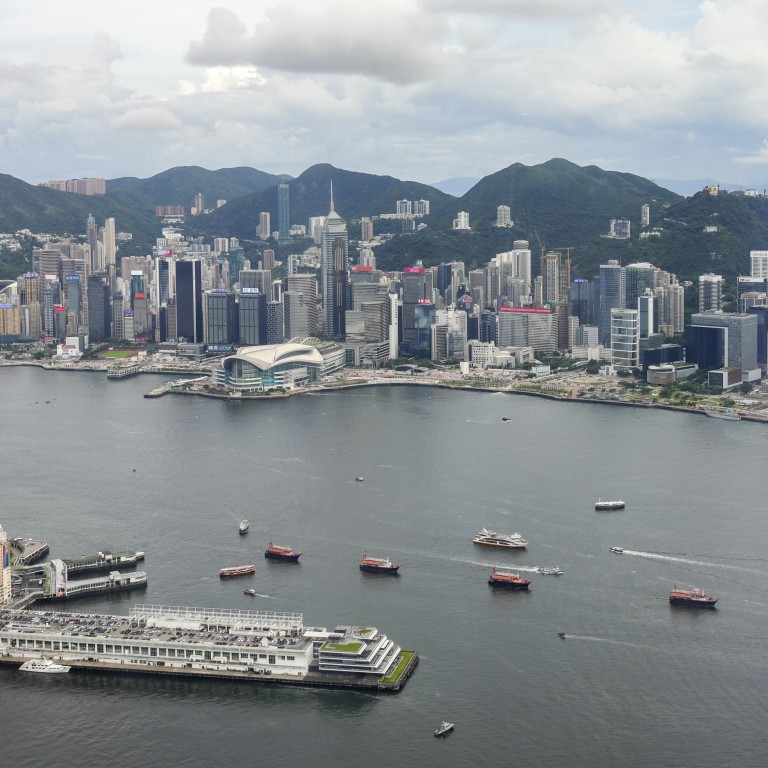 Opinion
Editorial
by SCMP Editorial
Editorial
by SCMP Editorial
A Hong Kong that believes in itself can again prove doomsayers wrong
Arrival of President Xi Jinping for celebrations marking the 25th anniversary of Hong Kong's return to Chinese rule underlines the continued importance of 'one country, two systems', the city's unique governing principle
Hong Kong today marks the 25th anniversary of its return to Chinese rule. That historic, rainswept day in 1997 saw the beginning of a bold new era. This would be the most important experience in the city's history, the Post said at the time. The significance of the handover extended well beyond Hong Kong's borders. It was a source of great pride to China and key to the nation's engagement with the rest of the world. But the city was entering uncharted waters.
The new "one country, two systems" concept was described as an experiment. How could capitalist Hong Kong, with its long history of British rule, keep its way of life as part of communist China? There were many uncertainties and some gloomy predictions. But the city has since weathered multiple storms. There were many disputes over precisely how the new arrangements should be interpreted and applied. Matters came to a head in 2019, when protests against a now-defunct extradition bill turned violent and civil unrest lasted months.
Hong Kong is now looking ahead. President Xi Jinping arrived yesterday for the anniversary celebrations. "After the wind and the rain, Hong Kong has risen from the ashes and showed strong vibrancy," he said. This showed one country, two systems was a good system with strong vitality that should be long-lasting, Xi added. He is expected to deliver a speech on the future of the concept today.
Beijing responded to the troubles of 2019 by passing a national security law for the city. Political reforms followed, to ensure only "patriots" administer Hong Kong. Supporters have lauded these moves for restoring stability, while critics raise concerns about their impact on the city's freedoms. Like them or not, the way ahead is much clearer. One country, two systems is here to stay, probably even beyond the 50 years guaranteed.
Hong Kong's "death", as claimed by critics, has often been exaggerated. The city remains strong, despite the impact of the pandemic and the turbulence of recent years. It must continue to be a bridge between China and the world, an international financial centre and a key component in the development of the Greater Bay Area. But this must be done while maintaining the fundamental features of its unique system and making the best use of the high degree of autonomy it still enjoys. The capitalist system and rule of law that set it apart from the mainland remain intact.
As the Post said 25 years ago, Hong Kong is like bamboo. It bends but it never snaps. If we believe in our ability to prove the doomsayers wrong we will have the best chance of doing so, now and for many years to come. The city can look forward to the future with confidence.