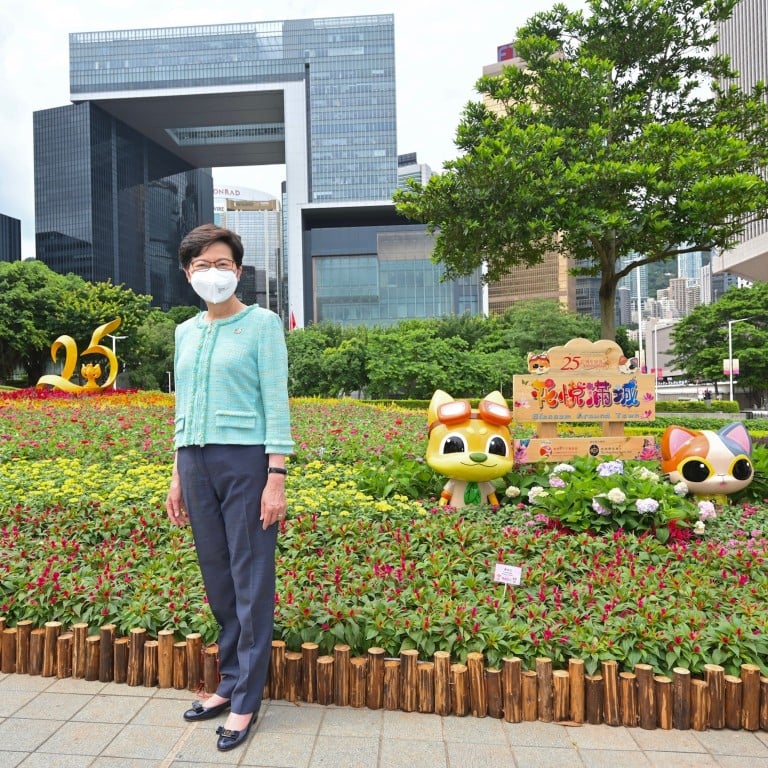 Opinion
Editorial
by SCMP Editorial
Editorial
by SCMP Editorial
Hong Kong officials need to work hard on social media
Members of Hong Kong's new administration would do well to make better use of online platforms to engage with the public
Increasingly, politicians have been leveraging social media to reach out to the public. Officials in Hong Kong have also embraced the trend, although some have nothing more than a mere presence on individual popular platforms. Harnessing the power of new media and technology in political communication is an art that has yet to be mastered.
Announcing the closure of her official Facebook and Instagram accounts earlier, former chief executive Carrie Lam Cheng Yuet-ngor was apparently proud of having made more than 1,100 posts over the past five years. She also thanked those who had read and responded to her messages. It remains unclear whether she had personally followed the comments closely, but having more than 220,000 followers in total on the two platforms she could have made better use of the outlets
No one would expect Hong Kong officials to tweet provocative messages in the small hours as former US president Donald Trump did. Their posts are mainly event photos with little news value or interaction with the public. To be fair, Lam made her debut in a live policy address consultation session on Facebook in 2018 only to upset some groups as their questions went unanswered.
It is regrettable that officials just use their social media accounts as if they are issuing press releases via the government information system. There is little interaction with their followers and the traditional media, which often turn the material into news. It has also become a trend for individual ministers to explain or defend government policies in blogs. They usually try to get good news coverage by doing so at weekends, but deny journalists a chance to ask relevant questions as they may do in press conferences. The media often can only report in a way that has been predetermined. Such one-way dissemination is not conducive to press freedom and the public's right to know.
Social media has become an indispensable part of public governance in the internet age. Some new ministers remain unfamiliar to the community and must therefore work harder to reach out to people. It would do well for the new government to make better use of social media for public engagement.