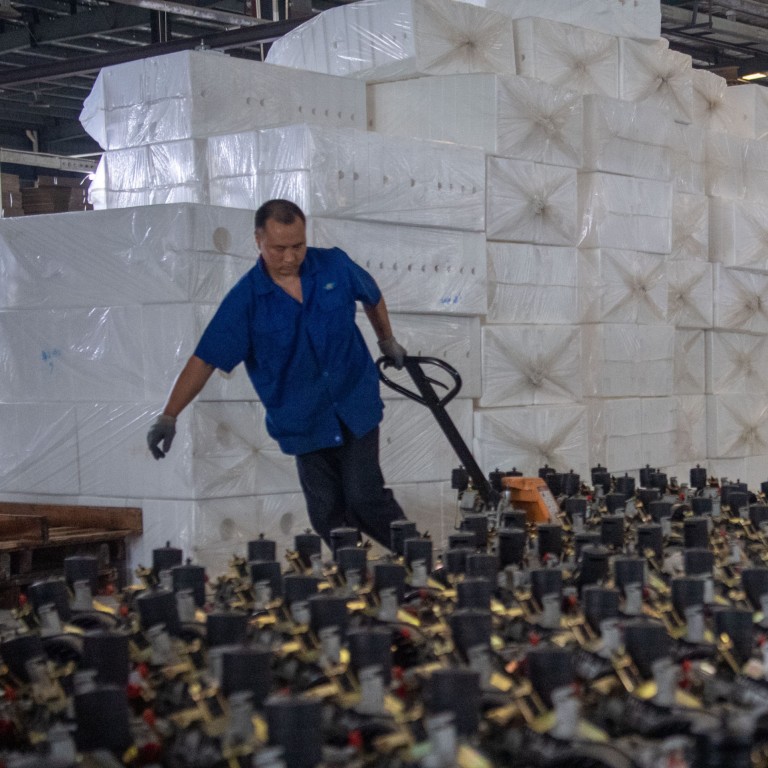 Why inland regions hold key to China's continued 'common prosperity' push
The economic damage wrought by lockdowns in major Chinese cities shows how over-reliance on them could harm long-term economic growth
The success of China's 'common prosperity' and 'dual circulation' strategies will increasingly depend on unlocking the potential of inland cities
The economic repercussions of the recent pandemic-induced lockdowns in
Shanghai and Beijing
indicate that China's over-reliance on its coastal cities could be detrimental to the country's long-term economic future.
To steel itself against future socioeconomic shocks, China is looking to bolster its economic capabilities across as many regions as possible.
Steering these efforts is part of its most recent five-year plan, which reveals an increased focus on domestic markets and internal economic development. But, as with any economic plan that looks promising on paper; we must assess the implications of strategies such as China's "
dual circulation
" policy and its "
common prosperity
" approach to the nation's future.
The outcomes of China's economic plans will rely heavily on the potential and performance of inland cities. These include landlocked areas such as Hubei, Jiangxi and Sichuan, which sit far from the more economically advanced coastal regions of Shanghai, Beijing and Shenzhen that have better access to international trade due to their geographic positions.
Central-region cities are primed to bridge socioeconomic disparities by promoting broader-based nationwide development. This can also unlock the potential of local innovation across more regions, bringing China a step closer to common prosperity.
Socio-economic disparities can exist in many forms within a country but, in China, they are mostly based on geography. This disparity is further widened as citizens seek better economic opportunities in more developed coastal regions.
Spatial and socioeconomic inequalities between urban and rural areas are increasingly having negative consequences on both sides because of factors such as the continued brain drain from rural regions and the rapidly rising population density and pollution in highly urbanised regions.
As China seeks to even out development opportunities for its citizens, it is crucial to expedite rural development
through transport
, education and job opportunities under the banner of common prosperity.
Because these cities are in the central regions, it means they are at the nexus between the country's flourishing east and the western frontier, forming a bridge that can catalyse socioeconomic convergence.
Central cities such as Zhengzhou, Hefei and Wuhan can further increase their already formidable industrial production, research and development, and transport capabilities. Building up the central region could shorten the extensive
migration journeys
of citizens from fringe regions, allowing them to access economic opportunities closer to home and achieve more balanced economic growth for all regions.
Historically, central China was a major route for trade and innovation, and it is the pride of its civilisation. The ancient
Silk Road
had its starting point in Chengdu, now a metropolis in the centrally located province of Sichuan.
Today, we see China striving to improve on the economic strength of the Silk Road through its
Belt and Road Initiative
, which aims to enhance its geopolitical ties and global trade interests.
Geopolitics aside, the initiative provides closer contact with other global economies, turning China's landlocked
regional economies
such as Lanzhou, Xian, Kunming and Guiyang into production bases and international transport hubs for Southeast Asia, Central Asia and Europe.
The innate advantages of these central regions are crucial to continuing China's push for global
scientific and technological leadership
, given their access to vast land and natural resources exclusive to their geographic position.
Hubei, for example, is now a hub for agricultural modernisation because of its proximity to the fertile
Yangtze River
. The province has leveraged its rapidly developing agricultural technology to build innovative low-carbon infrastructure that improves the efficiency of agricultural production.
With such resources within reach, China is looking to tap into the inherent innovation capabilities of its inland cities and translate more of these cities' growth into the country's national output. Examples include centrally located manufacturing centres such as Chongqing, or creating smart cities in Sichuan.
These efforts highlight how key central regions can improve residents' standard of living by improving sustainability and attracting greater
foreign direct investment
beyond the conventional locations along the coast.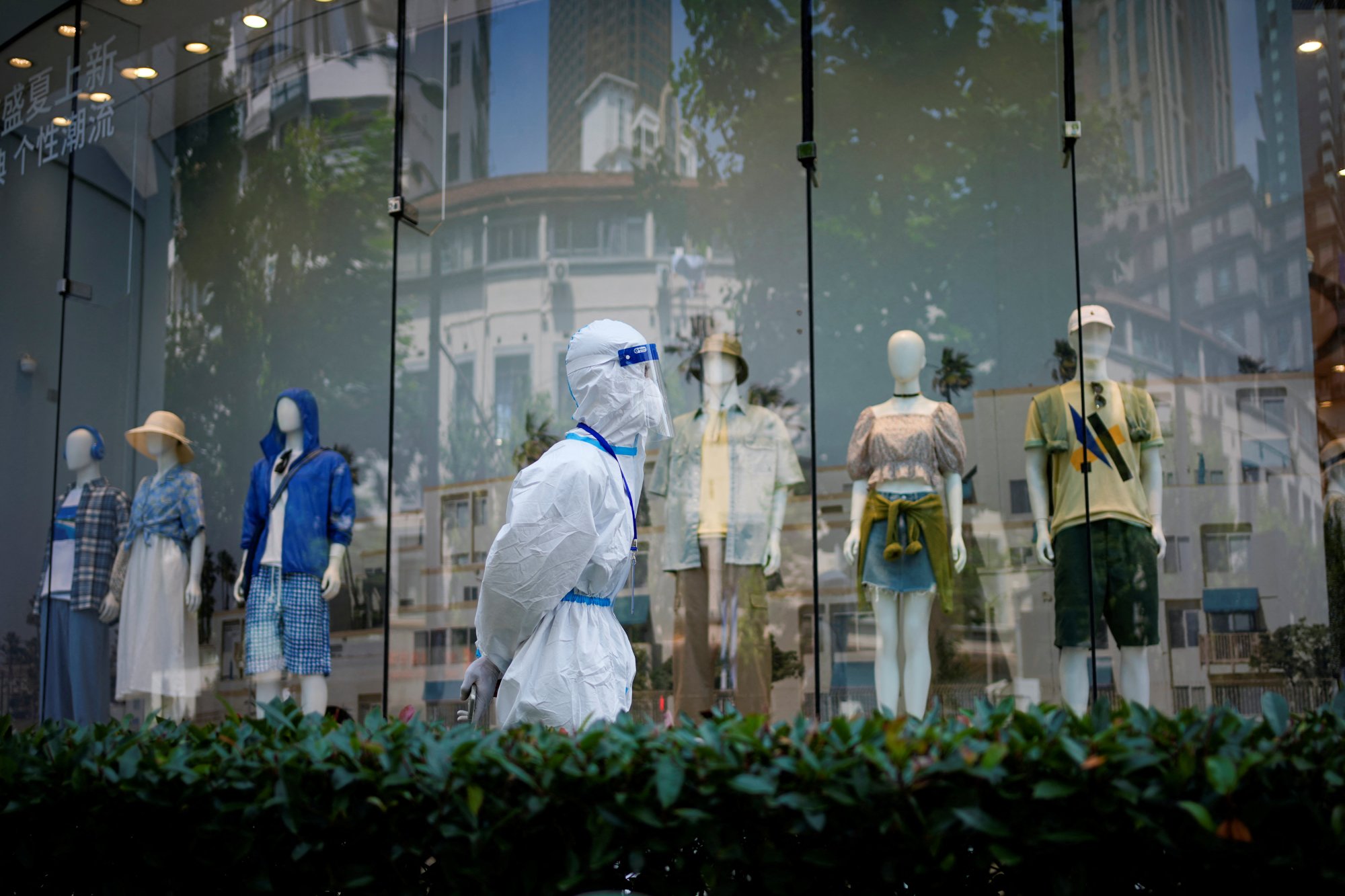 China's focus on developing its central regions is a win-win. By stimulating economic activity in
under-prioritised areas
and shifting the burden of growth away from traditional economic centres, China seeks to hedge its bets on domestic development by ensuring citizens from all regions benefit from the country's growth while placing more responsibility on them to contribute to national growth.
As economic growth rates in China stall, amid an expected
prolonged slowdown
, the country's broad-based economic reforms are becoming more urgent. We should expect to see Beijing accelerate the expansion of its domestic capabilities across the board to avoid losing steam in boosting output, income, living standards and economic resilience.
China's economic policies, particularly those focused on developing "winning cities", have helped bring about rapid economic growth within just a few generations. However, that was never meant to be sustainable over the long term.
China's coastal areas can no longer be the sole economic focal points, meaning the time has come for cities in the inland regions to support the country's development, under the guidance of the "common prosperity" policy.
Perry Wong is managing director, China, at the Milken Institute