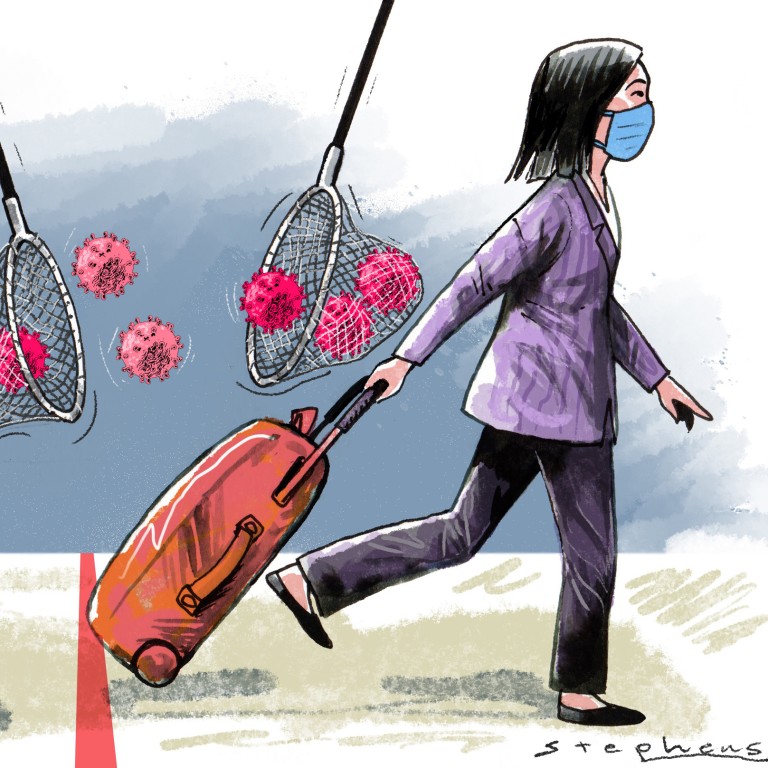 Hong Kong-mainland border reopening: what if Covid-19 containment fails?
Reopening the border is a delicate process that must take into account public health, political pressures and international considerations
An outbreak caused by reopened borders would be a public health and political disaster for both sides, so managing such an eventuality must be part of any plan
Hong Kong's new administration has said that
reopening the border
with the mainland was one of its top priorities. Chief Executive John Lee Ka-chiu also told the public that the administration is working with mainland authorities to open the border.
He said Hong Kong would seek to lower the daily number of new cases through more testing to stop local transmission. In the meantime, Lee said, efforts to reopen the mainland border would not stop the city from opening up to the rest of the world.
Now is a good time for the city to make such efforts. Local
business leaders
have been calling for a reopening of the mainland border for the past two years. As the mainland relaxes some of its restrictions on international travellers, appropriate measures by Hong Kong could help gain the confidence of mainland public health experts, and show that reopening the border would not threaten China's
"zero-Covid" policy
.
Though Covid-19 appears to be moving from the pandemic phase to endemic in the city, this does not mean the number of daily new cases will naturally decline to zero. In the US, where Covid-19 is becoming endemic, there is still a significant number of new cases each day, but the mortality rate is low. Hong Kong has reached this stage.
But how far could such a system go? If quarantine is the only way to ensure travellers are safe, then it is no different than quarantine on the mainland, except that it could boost the local hotel industry.
The real challenge for such a scheme lies in what happens further down the line. The Omicron variant is evolving to be more transmissible and harder to detect. Hong Kong has continued to carry out local testing but, even so, it is unlikely that all cases could be identified at any one time.
A traveller may be unaware that they are carrying the virus, for example, and any testing failure before a trip to the mainland could result in them bringing in Covid-19. An outbreak caused by reopened borders would be a public health and political disaster for both sides. Therefore, how to manage such a disaster must be part of the reopening plan.
Undoubtedly, reopening the border will attract a great number of Hong Kong residents as well as overseas Chinese seeking to travel to the mainland.
Balancing public health priorities with keeping the border open requires wisdom, negotiation and concessions from both sides. Therefore, the government needs to consider not just how to minimise the risk of cross-border virus transmission but also what to do should this plan fail.
John Hanzhang Ye is a PhD student in science and technology history at the University of Minnesota, Twin Cities and also holds an MPhil degree in sociology from the Chinese University of Hong Kong