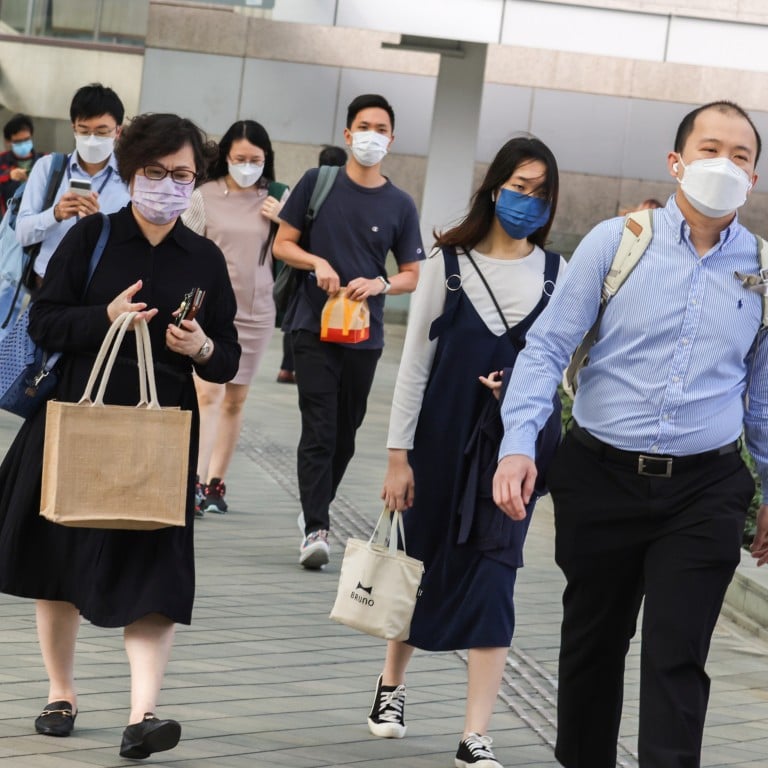 Opinion
Editorial
by SCMP Editorial
Editorial
by SCMP Editorial
Hong Kong civil service pay rise strikes right balance at time of uncertainty
By opting for a 2.5 per cent increase across the board, the government has tried to keep staff, the private sector and taxpayers happy
Pay rises for civil servants are a hard sell, even more so amid a devastating pandemic. The issue is a complicated one for the new Hong Kong government, which is struggling to boost the morale of its 180,000 employees while facing opposition from the business sector and the wider community against hefty increases at a time of economic uncertainty and political tension.
Striking the right balance is essential.
The government believes it has done so. Instead of dovetailing the outcome of an official pay trend survey as usual to offer increases of 4.55 and 7.26 per cent depending on rank, Chief Executive John Lee Ka-chiu and the Executive Council have opted for a 2.5 per cent rise across the board.
The offer may still fall short of the conflicting expectations of staff and society, but for the sake of harmony and stability, compromise is necessary.
Officials said various factors had been considered, including the state of the economy, the government's fiscal position and staff morale. The former is particularly tricky in that the situation was improving until the fifth wave of the coronavirus outbreak earlier this year.
The issue was further compounded by a change in leadership, and that is why the decision was left to the new government.
The fact that it made it onto the agenda of the first cabinet meeting underlines the importance of the civil service, but some unionists are disappointed by the offer, saying the pay trend figures should have been followed. Others said it was better than a pay freeze.
The government conceded the 2.5 per cent rise for all was not based on a scientific formula, but was adamant that it had taken into account the positive pay trend figures for all salary bands and that all staff had contributed to fighting the pandemic as a team. This view may not be shared by those who took issue with the government's performance during the destructive fifth wave.
However, the figure agreed on has seemingly not been met with a strong reaction from the private sector, and one business leader even said it would become a reference point for wage adjustments by companies in future.
As with employees in the private sector, civil servants deserve due recognition for their work, but they are also expected to share the pain at times of adversity. Rightly or wrongly, they bear the brunt of criticism whenever their performance falls short of public expectations, and their reputation will suffer further if they are paid more than they deserve.
We trust the chief executive is well aware that there are still exceptions when he says the government is one of the most efficient in the world. Taxpayers also have to be convinced that civil servants really deserve to get paid more.