Opinion
Editorial
by SCMP Editorial
Editorial
by SCMP Editorial
Hong Kong electric buses need to take right costs route
The government will have to take into account public interest and commercial benefit when considering the price of KMB's switch from polluting, diesel-powered vehicles
Buses and trucks account for more than half of Hong Kong's transport-related carbon dioxide emissions and contribute to roadside pollutants that are harmful to health and linked to global warming. That is not reflected by the limited progress in converting the city's thousands of franchised diesel-fuel buses to low-carbon technology, or electric power.
The operators and officials have cited a range of technical and economic reasons. But under pressure from climate change to reduce emissions, accelerated development of new-energy vehicles – especially electric buses – has overtaken the excuses.
Advances in battery technology are increasing their driving range to the point that this factor is no longer an obstacle to replacing the city's entire diesel fleet. As a result, KMB, which operates 70 per cent of the fleet, plans to increase the number of electric buses on the road from around 30 to 80 by the middle of next year and to 500 by 2025.
The company plans to fully retire its fleet of around 4,000 diesel buses by 2040 – a decade earlier than planned.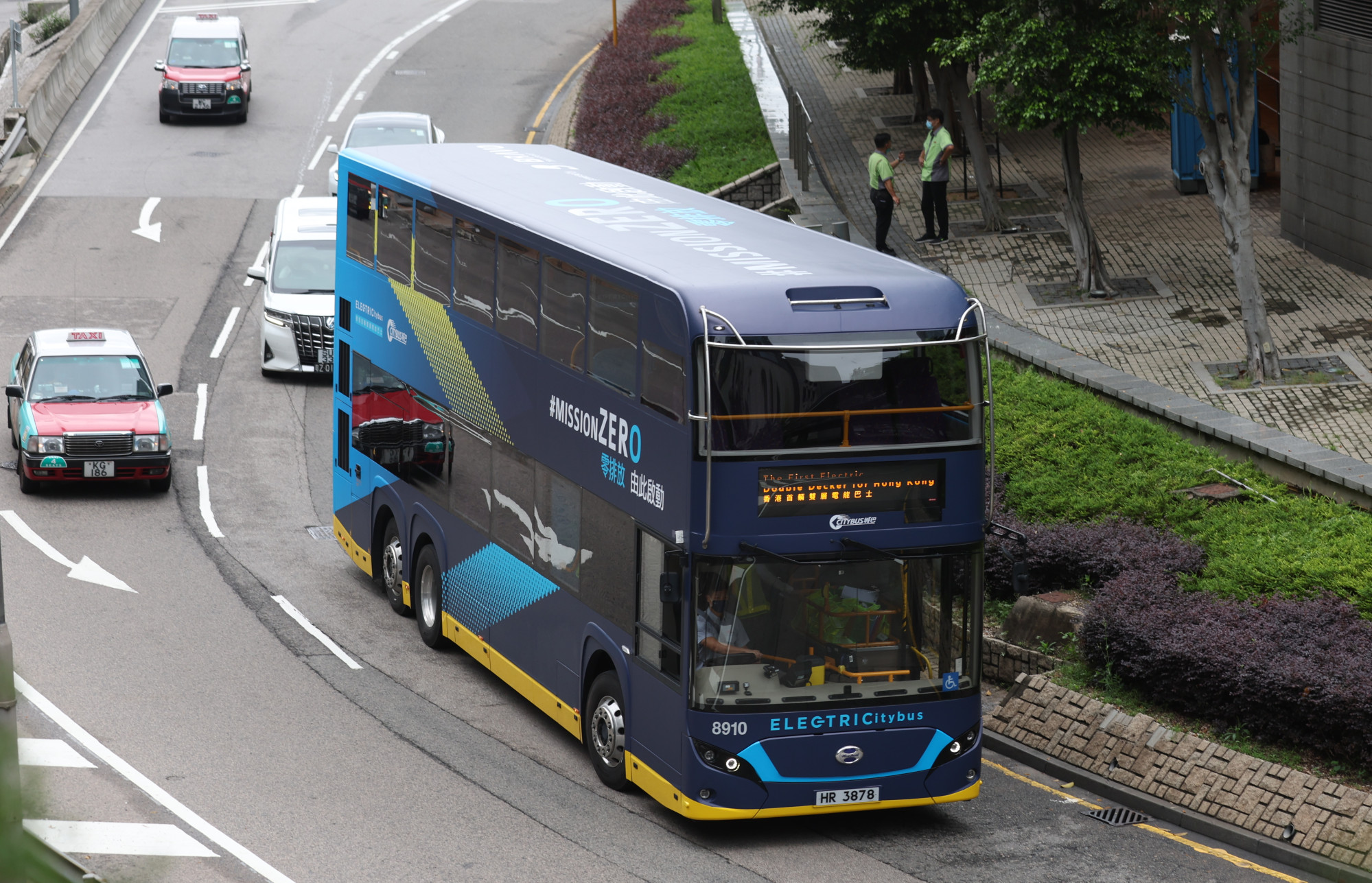 However, conversion comes at a cost. It calls for additional power supply and distribution and battery-charging infrastructure.
KMB's power supplier CLP has been in discussions with the government about the installation of additional infrastructure for electricity transmission and distribution.
The need for investment in infrastructure and rolling stock is considerable. KMB says government financial assistance would help accelerate bus operators' fleet conversions, because electric buses cost 30 to 40 per cent more than diesel ones.
In principle, the government should not hand out subsidies in a free economy. In this case, in the context of air-quality objectives and climate change, it has acknowledged a social argument, for example by subsidising replacement of polluting heavy vehicles, and supporting the adoption of electric transport with a HK$800 million fund.
It subsidises trials of green energy products, with more than 200 companies having received up to HK3 million for new-energy vehicles.
As emissions caps are tightened, it will have to weigh the principle carefully in terms of public interest and commercial benefit.