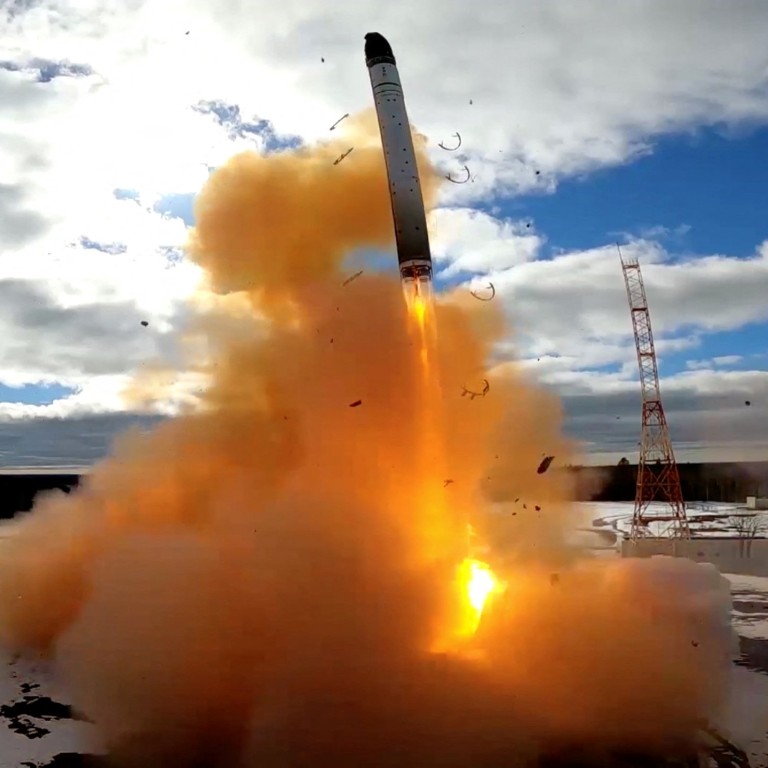 Opinion
Alicia Sanders-Zakre and Susi Snyder
Alicia Sanders-Zakre and Susi Snyder
Russia and other nuclear-armed parties must be held to account for violations of non-proliferation treaty
The increase in the obscene amount of money spent on nuclear weapons flies in the face of a commitment to non-proliferation
When parties meet in August, they must call out nuclear-armed states for violating the historic treaty and international law more broadly
Every minute of 2021, the nine nuclear-armed countries spent US$156,000, almost twice the median US family income, on nuclear weapons designed to
destroy cities
in a flash of light.
This month, five of these countries – China, France, Russia, the United Kingdom and the United States – will join over 100 others at the United Nations in New York to discuss progress, or lack thereof, on a more-than-50-year-old treaty that commits countries party to the treaty with nuclear weapons to work towards disarmament and all others not to acquire nuclear weapons.
The 1970 Treaty on the Non-Proliferation of Nuclear Weapons (NPT) has 191 state parties, including five of the nine nuclear-armed states. Countries that have joined the treaty meet nearly every year to review its implementation, including month-long conferences every five years where they try to agree on a common plan of action to take it forward.
The 10th NPT Review Conference will be held in August. The last agreed plan of action was adopted over a decade ago, at the 2010 review, and remains largely unimplemented.
The countries getting together in New York should talk about how nuclear-weapon states have violated their commitments to the NPT and under international law more broadly.
The most egregious breach of international law, the threats to use nuclear weapons by Russia – a depositary of the NPT – and its invasion of a non-nuclear-armed state, should be universally and unequivocally condemned by all states parties and in a final outcome document.
As a model, NPT states can look to the
Vienna Declaration
– adopted by state parties to another nuclear weapons treaty, the
Treaty on the Prohibition of Nuclear Weapons
– on June 23 where states condemned "unequivocally any and all nuclear threats, whether they be explicit or implicit and irrespective of the circumstances".
Instead of meeting their obligations under the treaty, nuclear-armed states are doubling down on nuclear spending and engaging in a new nuclear arms race, increasing their spending on nuclear weapons by US$6.5 billion in 2021 over the previous year – and that's after adjusting for inflation.
Why would these countries blatantly disrespect international law and their obligation to pursue nuclear disarmament? Let's not forget that there is a cycle of complicity when it comes to nuclear weapons.
A handful of companies have secured multi-decade, multibillion-dollar contracts to keep nuclear weapons around forever. These companies employ a virtual army of lobbyists and fund think tanks to undermine the long-term solutions that could reduce nuclear arsenals and nuclear risks.
New contracts for nuclear-weapons-related manufacturing and development actually increased in 2021 from 2020. Companies in France, the UK and the US were awarded US$30 billion in new contracts – some spanning decades into the future – twice as much as they received in 2020.
At least 12 major think tanks that research and write about nuclear weapons in India, France, the UK and the US collectively received between US$5.5 million and US$10 million from companies that produce nuclear weapons. The CEOs and board members of companies that produce nuclear weapons sit on some of their advisory boards, serve as trustees and are listed as "partners" on their websites.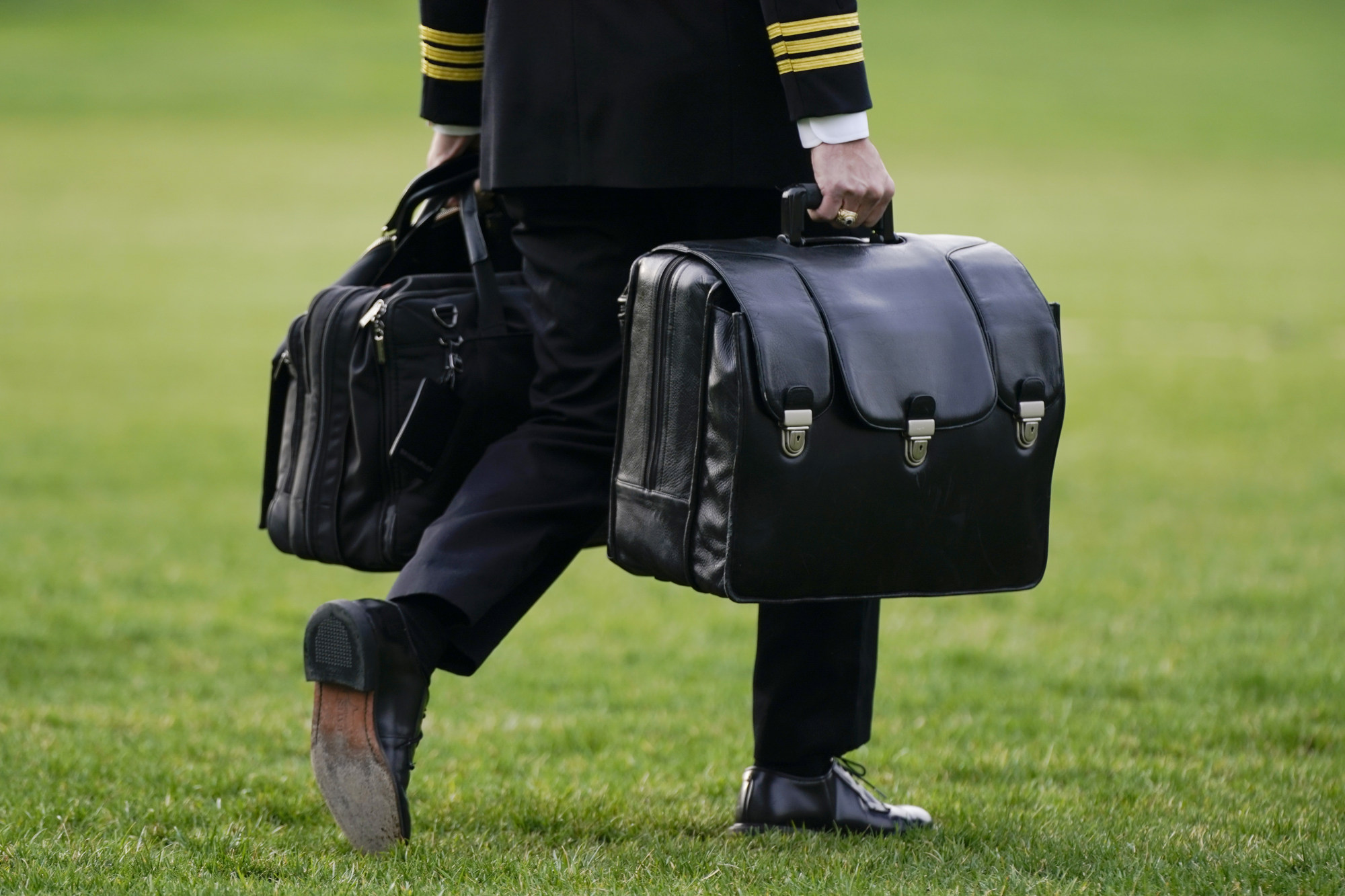 Nuclear-armed states spent an obscene amount of money on illegal weapons of mass destruction in 2021, while most of the world's countries support a global nuclear weapons ban. This spending failed to deter a
war in Europe
and squandered valuable resources that could be better used to address current security challenges, or cope with the outcome of a still raging global pandemic.
This corrupt cycle of wasteful spending must be put to an end, and the first step is calling out the problem. In August, nuclear-armed states must be held to account for their flagrant violation of this historic nuclear weapons treaty and for broader violations of international law.
Alicia Sanders-Zakre is policy and research coordinator at the 2017 Nobel Peace Prize-winning International Campaign to Abolish Nuclear Weapons
Susi Snyder is financial-sector coordinator at the 2017 Nobel Peace Prize-winning International Campaign to Abolish Nuclear Weapons