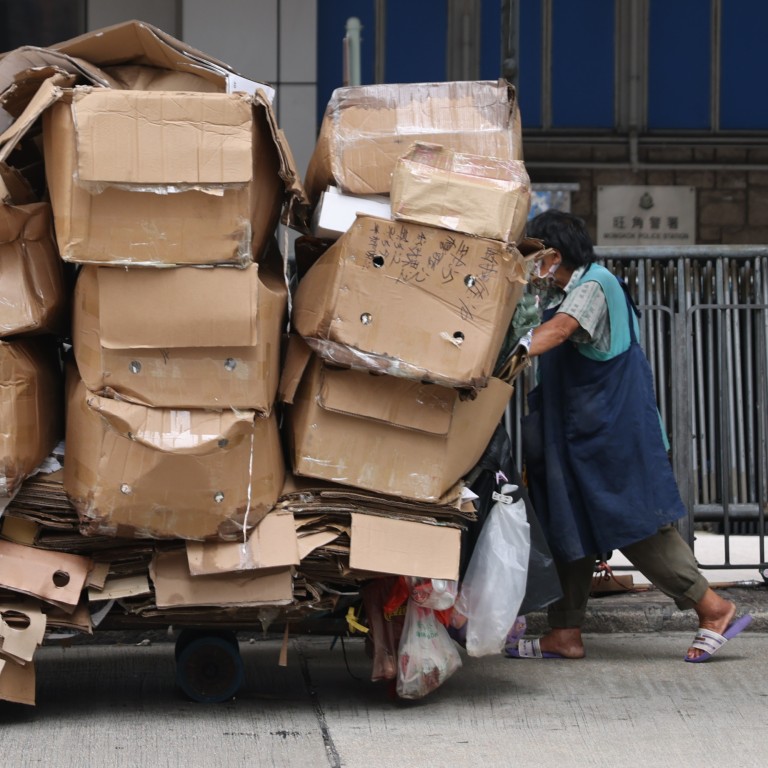 Five steps Hong Kong's new leader can take to tackle income inequality
The 25 years after Hong Kong's return to Chinese sovereignty have coincided with a rapid increase in wealth inequality in the city
Addressing the minimum wage and worker protections, improving child care, and boosting workforce skills could help narrow the wealth gap
As we mark the 25th anniversary of the handover of Hong Kong to China,
the wealth gap
in Hong Kong continues to widen, a challenge facing many developed societies. As the city's economic activities shifted from manufacturing in the 1970s and 80s to today's professional and hi-tech services, it was inevitable that the split in income between different labour force groups would widen.
As former leader Deng Xiaoping would say, letting some people get rich first and then enlarging the economic pie and sharing the fruits of economic prosperity with everyone else is necessary on the path to development. However, the income level of Hong Kong's lower-earning groups has remained persistently weak and the problem of
income inequality
is worsening.
According to the latest figures from the Census and Statistics Department, the bottom decile of the median monthly household income increased from HK$2,800 (US$350) in 1991 to HK$4,200 in 1997, an increase of 85 per cent in seven years. It is a pity that 25 years after the handover, there has been a 28 per cent decrease in the median monthly household income to HK$3,000 as of the first quarter of 2022.
In comparison, the median monthly household income of the top decile increased from HK$35,600 in 1991 to HK$70,600 in 1997. It has nearly doubled in 25 years to HK$130,000 in 2022.
Hong Kong's gross domestic product has grown almost every year since the handover. However, the benefits of that growth have gone to only a few, with less than half of the city's labour force enjoying the fruits of Hong Kong's success. Low-wage earners' income levels have been largely flat for the past 25 years and their purchasing power has weakened, while at the same time high-income earners are enjoying much more robust growth.
Hong Kong's ratio of median household income for the highest-income group to the lowest-income group rose from 25:1 in 2010 to 40.1:1 in 2020. Comparing it to similar high-income cities, Singapore's ratio fell from 25.4:1 to 23.9:1 in the same period, and New York's ratio rose from 2010 to a peak in 2014, but its wealth disparity has improved since 2015.
These figures show the Hong Kong government has failed to effectively address wealth disparity and poverty. In particular, children and young people from poor households face the threat of intergenerational poverty caused by structural inequality.
There are evidence-based solutions to poverty alleviation the new administration could pursue.
On-the-job training, lifelong learning to enhance labour force skills and the provision of tertiary, professional and technical skills development programmes are critical to strengthening Hong Kong's manpower and increasing competitiveness, as well as the creation of a diversified economy.
Chief Executive John Lee Ka-chiu has promised that his government will be result-oriented. Hopefully, he will lead by example in resolving the poverty issue and commit to the task of addressing the problems facing our society.
Paul Yip is a chair professor (population health) in the Department of Social Work and Social Welfare at the University of Hong Kong