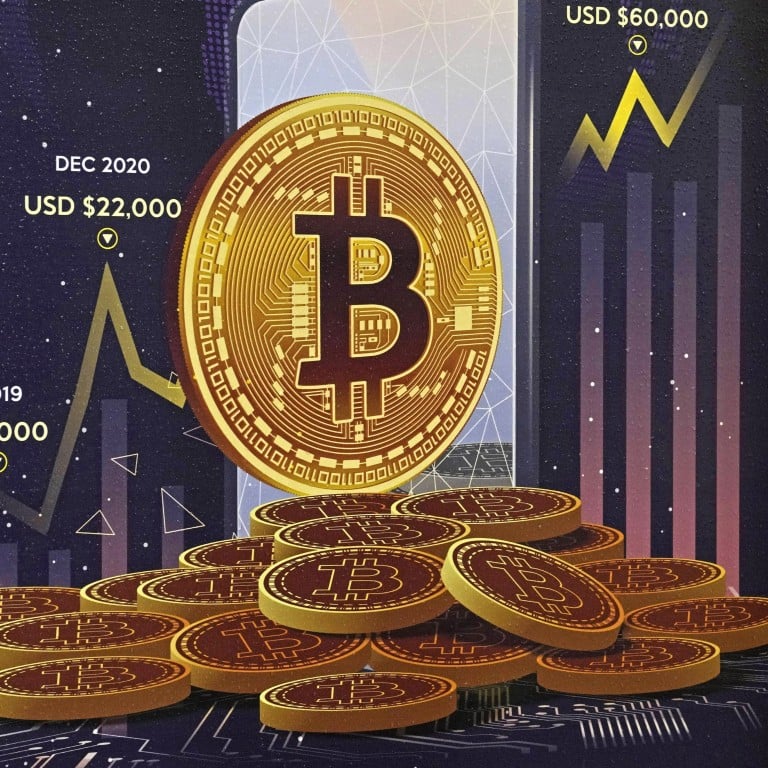 Law governing cryptocurrency will boost Hong Kong's leap into virtual asset market
Clarity and a comprehensive regulatory framework will support participation in virtual assets
It will also bring their providers, such as cryptocurrency exchanges, into the mainstream of Hong Kong's financial services sector
Hong Kong's long-anticipated law governing cryptocurrency has finally been put before the Legislative Council, with the first and second readings of the Anti-Money Laundering and Counter-Terrorist Financing (Amendment) Bill 2022.
The law is significant in bringing Hong Kong into the group of major financial centres creating cryptocurrency regulatory structures. Importantly, when viewed as part of regulations and guidance from bodies such as the
Monetary Authority
and the
Securities and Futures Commission
(SFC) in recent years, it would also give Hong Kong the most comprehensive framework governing virtual assets.
This package of regulatory and statutory measures signals a significant mainstreaming of cryptocurrency within Hong Kong's financial services sector, with virtual assets governed under rules similar to those in traditional financial markets.
This matters. For one, financial services regulations work to further investor protection. These customer protection-like mechanisms help to boost investor confidence and participation in the ecosystem.
Secondly, institutional investors are very much at home operating in regulated markets. Banks and financial services firms invest heavily in operating compliance functions that integrate within rules-based systems developed by financial regulators. Many of these institutions will await regulatory clarity before opting to participate in a new market.
Arguably, the lack of a comprehensive legal and regulatory framework has held back Hong Kong's opportunities in virtual assets. In the recent Bitstamp cryptocurrency Pulse Report, institutional investors in Hong Kong surveyed over the first quarter of this year conferred a high trust rating of over 61 per cent in cryptocurrency. However, a third of Hong Kong's institutional investors cited the lack of regulation as a concern.
Legco and Hong Kong's financial market regulators are collectively taking action to address this concern. And while change of any kind is likely to stir up some vocal detractors, such noise should not distract from a largely silent majority who will be viewing this new legislative proposal as a major step forward.
Many retail investors, for good reason, turn to regulated and trusted financial institutions to take leveraged positions and access alternative asset classes. The professional investment advisers servicing these customers have the technical ability to manage differing investment objectives, while regulations translate into organisational governance, ensuring investments are tailored to factors such as a customer's risk-return profile.
Hong Kong's new legal and regulatory environment will support investor confidence while the permission structures enable greater
virtual asset participation
. As with traditional asset classes, virtual assets have infrastructure needs and this is where the new legislation would have a significant impact.
Virtual asset service providers (VASPs), which include cryptocurrency exchanges, have underpinned the rise of virtual assets in recent years. Originally, the exchanges provided a basic platform for customers to convert their fiat currency into bitcoin, and over time offered other cryptocurrencies and access to non-fungible token (NFT) marketplaces.
Today, these exchanges are a vital component of the market infrastructure, and provide banks and other investment firms with embedded services such as custody and access to
decentralised finance
lending protocols.
Tier-one exchanges are expected to offer security, infrastructure and compliance functions comparable to those at the financial institutions making up our customer base at Bitstamp.
Our clients also expect us to operate at an institutional-grade level. This new legislation applies requirements on VASPs similar to other institutions in the financial services sector, essentially recognising VASPs as a component of Hong Kong's financial system.
Under the new law, VASPs will be held to similar financial adequacy requirements as other institutions, while ensuring that organisational knowledge, experience, risk management policies and procedures are present.
Under the legislation, the SFC will be charged with ensuring that VASPs show asset listing and trading policies, proper financial reporting and disclosure, as well as mechanisms to prevent market manipulative and abusive activities and conflicts of interest.
Put simply, VASPs can expect to be regulated to the same standard as our institutional clients. The law recognises VASPs as peer organisations within the financial services sector.
Virtual assets are still relatively new. The markets operate globally and around the clock and Hong Kong is a key part of that global structure.
For VASPs who recognise the benefits of being part of a well-regulated system, transparency and regular dialogue with the regulatory authorities ensure a strong foundation for not only the licensing period but being permanently established as a regulated part of Hong Kong's vibrant financial services sector.
Andrew Leelarthaepin is the managing director for Asia-Pacific of Bitstamp, the world's original and longest running cryptocurrency exchange