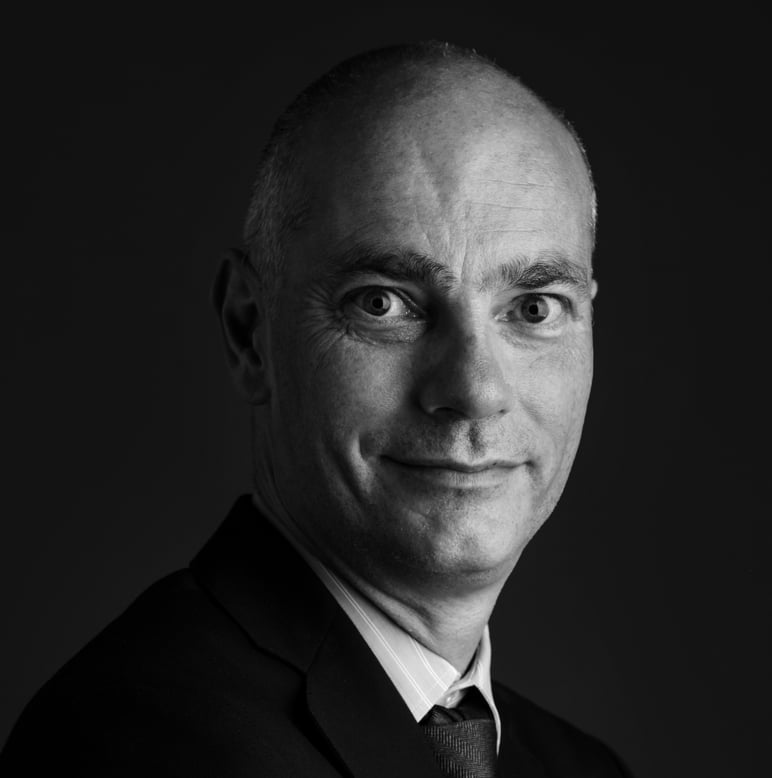 How an unbuttoned jacket symbolises Boris Johnson's undoing
The then London mayor said his open jacket at the Beijing Olympics reflected 'openness' and 'transparency', the very principles that would be his downfall
The closing ceremony for the Beijing Olympics in 2008 sparked a minor controversy that has long been forgotten. The Olympic flag was passed on to London. It was received by an individual with messy hair who defied convention by grasping the flag with one hand and leaving his jacket undone. Boris Johnson had arrived.
At that time, the British politician was the newly elected mayor of London. His performance attracted criticism in China with one blogger accusing him of being "rude and arrogant" for appearing to ignore Beijing's mayor.
No one would have imagined then that this rather dishevelled, mischievous character would go on to become Britain's leader and preside over its historic departure from the European Union.
Last week, Johnson's three-year spell at the top came to a sudden halt. A catastrophic loss of support within his party, after a series of scandals, prompted mass resignations.
Johnson is known as "the greased piglet" for his extraordinary ability to wriggle out of tight situations. This time, the piglet got stuck.
He emerged from 10 Downing Street to begrudgingly announce he would go when a new leader is chosen. In customary style, Johnson took the opportunity to brag about his government's achievements. His only regret was that he had failed to persuade colleagues he should stay.
Love him or loathe him, Johnson has been a dominant force in British politics. An optimist and opportunist, he led the campaign to take Britain out of the EU in 2016. A successful party leadership bid followed in 2019 and he won a landslide election victory the following year.
Johnson's appeal was his pledge to "get Brexit done" after years of indecision. His upbeat tone struck a chord with voters. The leader's charisma, humour and colourful oratory endeared him to many British people who were inclined to forgive his numerous gaffes.
But Johnson presided over a culture of impunity in government. He was also, to put it mildly, economical with the truth. The scandals mounted and the joke wore thin.
The discovery of drunken parties at Downing Street in breach of lockdown rules caused outrage. Johnson was among those given a fixed-penalty fine. There were sex scandals involving his team and allegations of dodgy deals.
He quickly went from electoral asset to liability and his MPs became worried about losing their seats.
Johnson's legacy is open to question. He got Brexit done. But the full implications of Britain's unwise withdrawal from the EU are not yet known and key issues remain unresolved. He led a successful vaccine roll-out, but only after a slow response to the pandemic cost many lives.
His government has clashed with China, especially over Beijing's approach to Hong Kong. Britain has been fiercely critical of the city's new national security law. The country welcomed thousands of Hong Kong residents with a scheme for those holding British National (Overseas) passports. Sadly, it also removed its two serving judges from the Court of Final Appeal.
There are now uncertainties over the future of Sino-British relations. Johnson, for all of his government's rhetoric on China, described himself as a Sinophile and had hoped to forge trade ties. It is not clear who will replace him.
Some see this chaotic period in British politics as evidence the country's democracy is failing. But the early departure of an unpopular leader who was determined to stay shows the system works.
Johnson's downfall was partly due to a free press, with its hard-hitting interviews and damaging revelations. His attempts to deflect and dissemble were exposed in explosive exchanges with opposition figures in parliament. In the end, it was the fear of losing an election that drove his party to ditch him. In this way, the voice of the people was heard.
Johnson said his refusal to button up his jacket in the Birds Nest Stadium in 2008 was a reflection of "openness, transparency and individual freedom". Ultimately, the British system's embracing of those principles exposed his flaws and cost him his job.