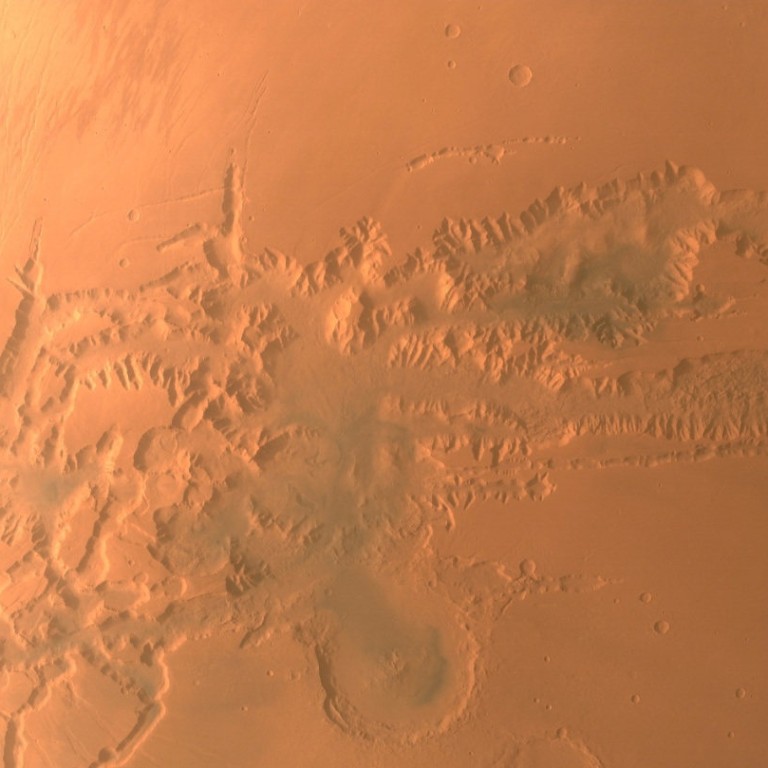 Opinion
Editorial
by SCMP Editorial
Editorial
by SCMP Editorial
Competition for Mars heats up 25 years on
Intensifying rivalry between China and the United States has revived the space race as anniversary of first wheeled vehicle to roam and explore red planet is marked
A silver lining of the last Cold War was that it accelerated space exploration. Its spin-off technology led to many innovations such as those in telecommunications, advanced industrial materials and rocketry that have become part of our contemporary world.
The intensifying rivalry between China and the United States, while worrying in other domains from the world economy to the military, has revived the space race. It behoves all sides to avoid militarising space, and to compete benignly for the benefits of all.
This year marks the 25th anniversary of the Mars landing of Sojourner, the Nasa robotic rover that was the first wheeled vehicle to roam, explore and collect data on the red planet. Since then, exploration has never stopped. Today, Mars has become a busy planet for study. In late June, China's first Mars mission successfully completed collecting data from the entire surface of the planet.
However, the Tianwen-1 orbiter will stay in orbit and continue surveying the planet with its onboard remote sensors while seeking opportunities for future experiments. It will also continue to operate as a relay satellite for the instruments aboard the Zhu Rong rover, which will stay in hibernation during the storm season, but may be reactivated if the weather improves around December.
Among the neighbours of Zhu Rong will be Nasa's Perseverance Mars rover, which has recently collected its ninth Martian rock sample for possible return to Earth. Nasa has at least one other rover and lander still operational on the planet.
Besides China and the US, India, the European Union, Russia and the United Arab Emirates are all finalising or planning missions to the red planet this decade. SpaceX, the private aerospace company headed by tech billionaire Elon Musk, has plans to put humans on Mars, though its top engineers admit the goal is still "aspirational". Besides the spearheads of such ventures, other countries including Japan, India, South Korea and Australia also contribute to various space missions.
In an ideal world, nations would work together on problems on Earth and explore space together. In the real world, it needs intense geopolitical rivalry to revive and step up space exploration.