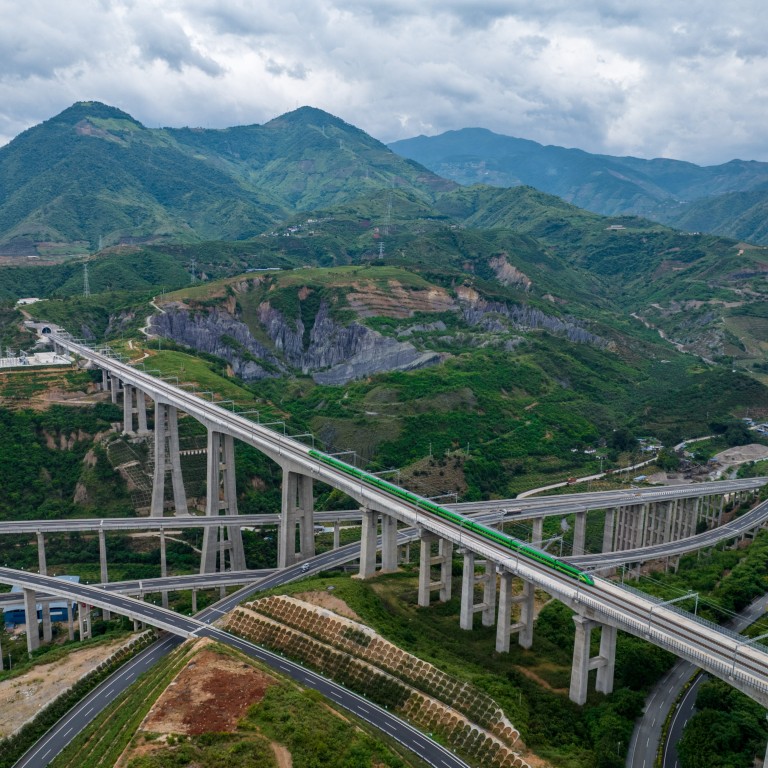 Can G7's infrastructure plan really challenge China's Belt and Road Initiative?
While the plan tries to avoid direct competition in China's areas of strength, such as transport infrastructure, there is still overlap in focus areas like clean energy
Not only does the US$600 billion pledged pale in comparison to the trillions involved in China's initiative, but the US seems to be aiming to raise a large portion from the private sector, which may prove difficult
While the rebranded G7 initiative could be a welcome addition to supporting infrastructure building in developing countries, it is questionable how far it can compete with or complement the belt and road. Unlike China's broad investments in infrastructure internationally, PGII will focus on four areas: clean energy, information and communications technology, health systems, and gender equality.
It wisely avoids direct competition in China's areas of strength, such as transport infrastructure. In the 2021 "Report Card for America's Infrastructure", put out by the American Society for Civil Engineers, the country scored a "D-" on public transit, "D" for roads and "C" for bridges.
In contrast, China has world-class transport infrastructure at all levels: urban (subways), regional (intercity rail, highways and bridges) and national (high-speed trains and airports). China is the world leader in
high-speed rail
while the US lacks this infrastructure entirely.
Even among the PGII's focus areas, China leads in some. It is, for example, a global leader in clean energy, cornering about 75 per cent of the world market share in all the manufacturing stages of solar panels and
50 per cent
of the world's wind turbine production capacity. For both installed solar power and wind power capacity, China exceeds the European Union and US combined.
China also has broader and more relevant capabilities in installing communications equipment. The US has some leading information technology companies, such as Intel, Texas Instruments, Broadcom and Qualcomm, whose upstream technologies or critical components are embedded in a wide range of products and systems.
They mainly sell to equipment providers in developed countries
and China
. But for communications systems that may be installed in the developing world, only Cisco stands out. China can provide a broader range of such equipment, including 5G, to
developing countries
cost effectively.
Meanwhile, the US' high-cost heathcare system is flagging. It ranked last among 11 high-income countries in a study by the US-based Commonwealth Fund last year.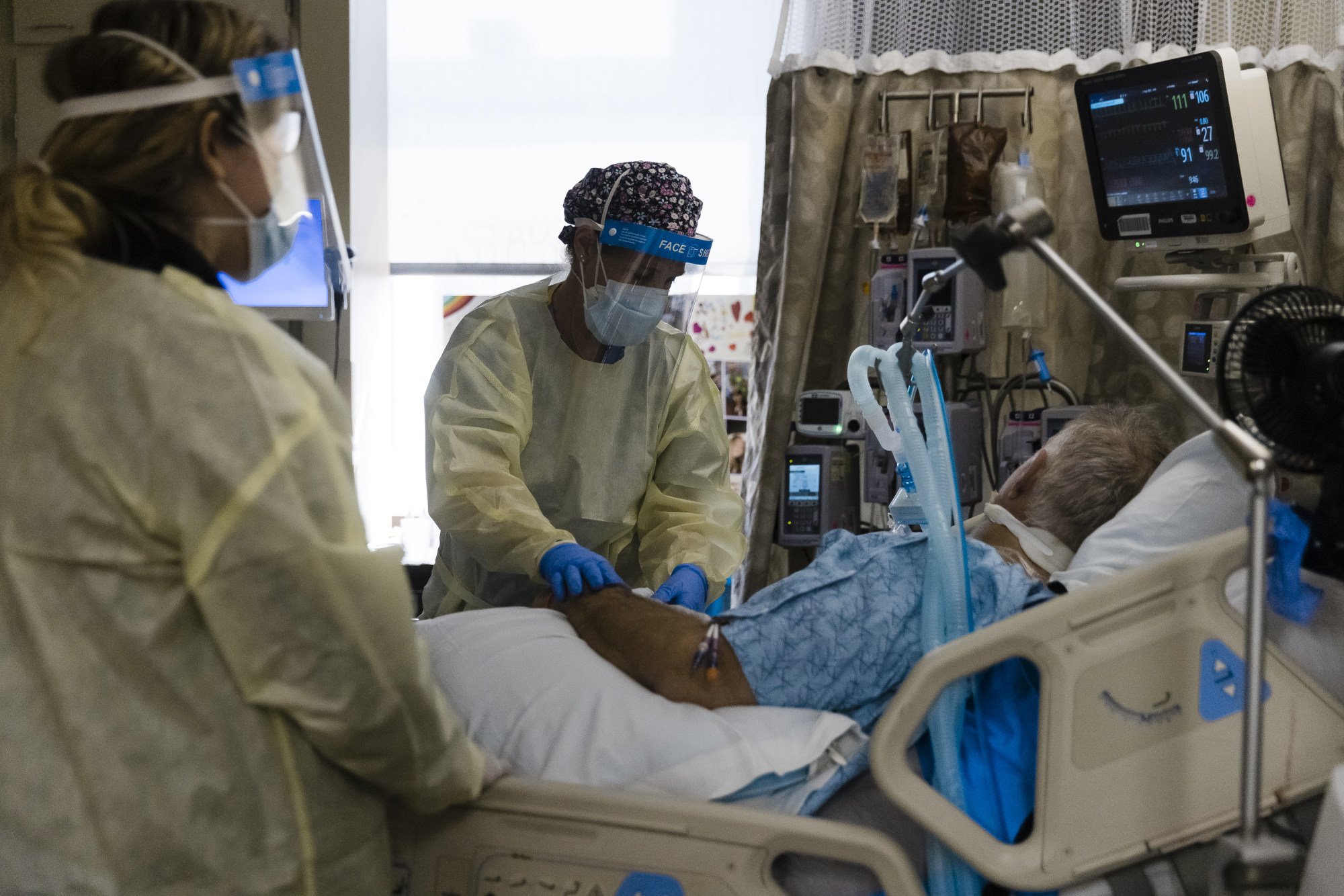 The US government's financial contribution to the US$200 billion target for the PGII may not be sizeable, going by the
White House fact sheet
which says the initiative "will demonstrate how millions of dollars can mobilise tens or hundreds of millions in further investments and tens or hundreds of millions can mobilise billions".
Based on the White House's announced lists of key PGII projects, the US government may be putting no more than a few billion dollars on the table.
How can the US federal government find the money to invest in overseas infrastructure when it relies on its cash-strapped and indebted state and local governments to finance domestic infrastructure? Leveraging billions of dollars to compete with China's trillions, Washington will need to be extraordinarily effective.
Private capital pursues projects based on expected returns and risks. Why would Western investors and companies, which have long scouted the world for attractive deals, suddenly be galvanised by the PGII? How can they compete with Chinese companies which may accept lower returns and higher risks?
Washington has been quite loose in counting towards the PGII any projects where the US government, institutions or companies play a direct or indirect role. For example, a project is counted under the PGII even when the US' role is primarily that of an engineering, procurement and construction (EPC) contractor, with very modest investments.
In fact, Chinese investors could provide some of the financing for projects with US contractors or suppliers. And Chinese companies should not be excluded from competing in US-funded projects in fair and transparent processes – if the PGII indeed takes the moral high ground it has claimed.
One key benefit the PGII can bring to international infrastructure development is greater competition, when the national affiliations of EPC contracts and equipment supply can be decoupled from financing.
To deliver the greatest benefits to low- and middle-income countries, given the multiple stakeholder roles in developing, sponsoring, financing, delivering, supplying and operating projects, the PGII and Belt and Road Initiative should collaborate as well as compete.
The world does not need more expensive, even non-competitive, Western products forced on poor countries bundled with Western financing. If superior and more cost-effective Chinese solutions are excluded for geopolitical reasons, the PGII's credibility will be undermined.
With its decaying infrastructure, the US has limited credibility in supporting infrastructure development overseas. So why is Washington being so magnanimous in supporting the developing world through the PGII? In a word: China. Thus, the world should be thanking China for the PGII.
International infrastructure development is one arena where the US and China can compete functionally, for the world's benefit. China would welcome better infrastructure in low- and middle-income countries, which may develop into larger markets and better economic partners. In this competition, China would appear to have overwhelming technological and financial advantages.
Can the US genuinely help developing countries, rather than focusing on containing China? Can America demonstrate its strengths by "winning" fairly – some of the time? Those will be more important measures of the PGII's success than geopolitical outcomes. The world is watching.
Winston Mok, a private investor, was previously a private equity investor