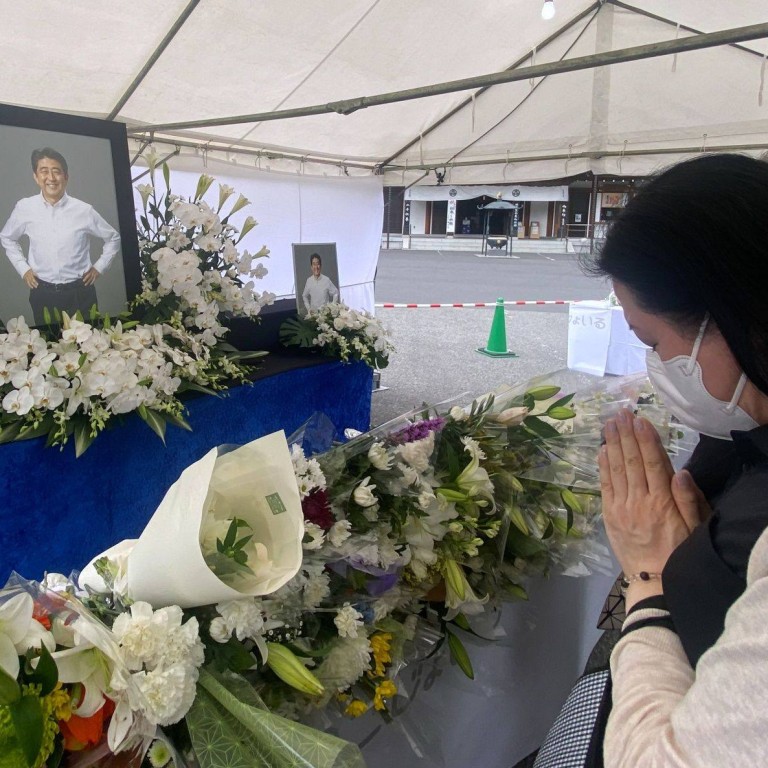 How Shinzo Abe's push for reform at home and abroad made Japan stronger and safer
Abe stood out on several fronts, becoming Japan's longest-serving prime minister and breaking with his predecessors to lead from the front
His domestic reform efforts were complemented with a push to build international alliances and bolster Japan's global standing
Former Japanese prime minister Shinzo Abe
was shot dead
last week at an election rally. Despite his sudden and shocking death, Abe leaves a legacy for Japan and the world at large. He was Japan's longest-serving leader in the post-war era – as prime minister from 2006-2007 and 2012-2020 – and was also president of the ruling Liberal Democratic Party.
Abe was exceptional among Japanese politicians. He was committed to national policy reforms, particularly regarding the Japanese budget. Abe appointed the tax policy expert Koji Omi, who led delicate budget-balancing acts through spending cuts, as his first finance minister.
Born after World War II, Abe was the country's youngest post-war prime minister. He regularly took stances that were on a different side of history, including denying the Japanese government's responsibility for women and girls' coercion into
sexual slavery
during World War II and supporting revisions to Japanese history textbooks that reflected a
more positive view
of the country's modern history.
He and other conservative politicians promoted bills to encourage patriotism and nationalism in Japanese schools.
He gained respect in Taiwan among local politicians seeking greater distance from Beijing. His popularity in Taiwan came in part from his grandfather Nobusuke Kishi's friendliness towards the island as well as his great-uncle Eisaku Sato's visit in 1967, making him the last Japanese prime minister to go to Taiwan during his time in office.
Perceiving a threat from a rising China, Abe's administration reinterpreted the constitution to permit a greater role for the Self-Defence Forces in addition to seeking to change Article 9, which renounces war and bans Japan from maintaining the potential for war.
Abe played an important role in driving reform within Japan as well as building international alliances and collaboration. From pushing for economic growth to taking centre stage at international forums such as the G7, he broke with previous Japanese prime ministers and led from the front.
He was a transformative force within Japan and beyond. From walking a fine line in managing relations with China to playing a key role in the founding of the Quad, Abe showed diplomatic dexterity in navigating the complex geopolitical landscape of the Asia-Pacific.
For the Japanese people, Abe will be remembered as the leader who showed the way for Japan to have the strength to say "no" when pressured and the courage to say "yes" when that was the right thing to do, regardless of what others would have chosen.
This is the legacy Abe leaves behind for Japan, for whom this reboot was long overdue, given the country's rapid rise to the global stage after the destruction of World War II and the challenges that arose in its aftermath.
Syed Munir Khasru heads the international think tank, IPAG Asia Pacific, Australia, which also has a presence in Dhaka, Delhi, Vienna and Dubai