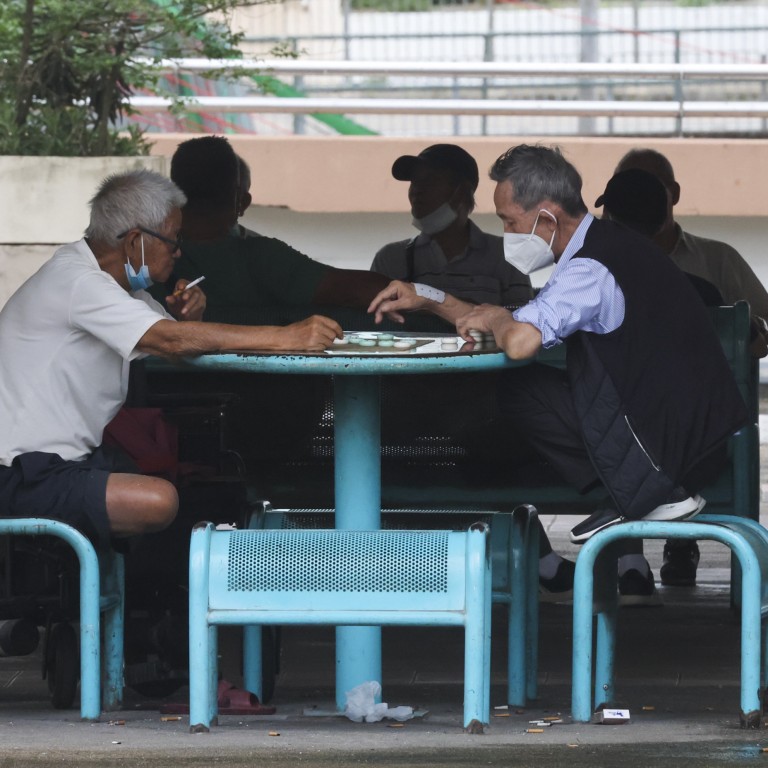 Ease Hong Kong's brain drain by re-educating and integrating elderly into workforce
Sustaining Hong Kong's workforce and economic engine requires re-evaluating our traditional approach to retirement and attitude towards retirees
Empowering retirees and older workers, and bolstering their skills, will help Hong Kong seize the opportunities created by longer life expectancy
Brain drain is an issue for Hong Kong. Former chief executive Carrie Lam Cheng Yuet-ngor said
earlier this year
the problem was "unarguable" amid the city's stringent Covid-19 restrictions and the ripple effects from the 2019 pro-democracy protests.
Hong Kong lost an estimated 93,000 residents in 2020 and another 23,000 last year. Early reports suggest
departures will continue
at pace this year as businesses consider leaving the city.
Many departing families are taking their children abroad, creating a surge in school vacancies. More than
30,000 school-age children
have left Hong Kong, representing close to a 4 per cent decrease in pupils at kindergartens, primary and secondary schools.
Policies need to be implemented to train and retain local talent, as well as attract skilled immigrants, for Hong Kong to ensure the long-term success of its workforce. However, these policies must be complemented with a more comprehensive strategy for the elderly.
Sustaining Hong Kong's workforce and economic engine requires re-evaluating our traditional approach to retirement. The current approach is not financially or economically viable in the long term.
Those in lower-income groups could apply for government subsidies, but those come with stringent criteria. The Comprehensive Social Security Assistance scheme requires a single person aged 65 or older to have less than HK$51,000 (US$6,500) in assets, while a single, able-bodied adult younger than 65 must have less than HK$34,000.
The government should shift its focus to empowering retirees and investigate how society can seize the opportunities created by longevity. It could train the city's workforce to become a more adaptable economic resource.
The workforce should be inspired to polish essential skills and learn a variety of new ones while taking time out to reskill and upskill. While online courses are widespread, the government should do more to encourage upskilling by older people who may be less willing or able to use online services.
The current approach is not viable for Hong Kong or its rapidly ageing workforce. The government and society must work together to solve the problem, integrating the elderly into the workforce and enabling them to age healthily and contentedly. We must find ways to seize the opportunities offered by the increasingly grey market.
Neville Lai is an independent researcher and writer