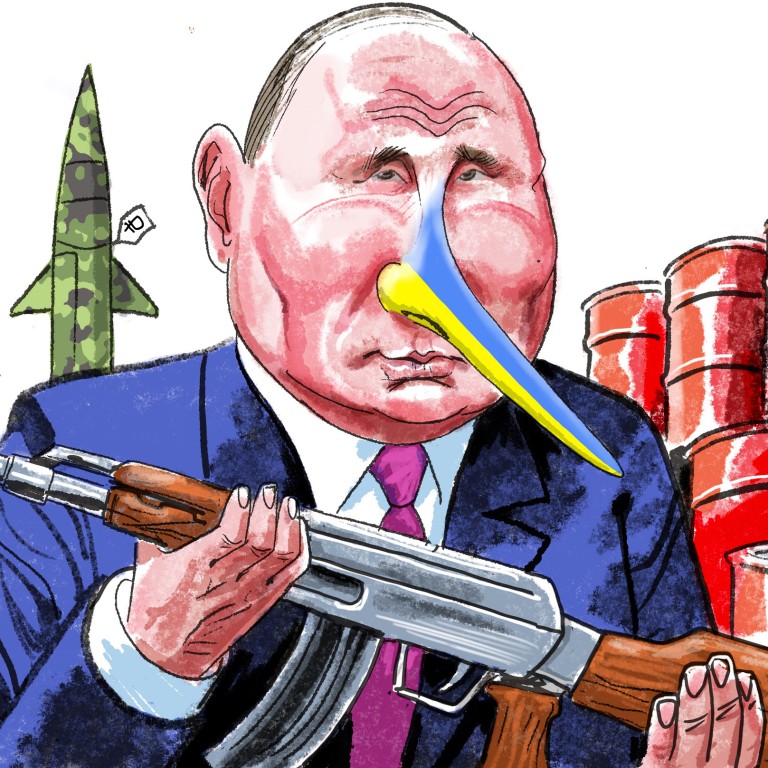 How Russia flipped the West's narrative on the war in Ukraine to win support from developing nations
Not only is Putin far from being universally shunned, his sympathisers include those suffering most from the food and energy crisis sparked by his war
Through well-placed propaganda, he has blamed Western sanctions for rising global poverty, a claim reinforced by the West's own neglect of struggling nations
Ever since the Ukraine war began, there has been a sharp and almost civilisational divide between the West and the rest. Previously torn apart by Donald Trump's bombast, the war gave Nato and the broader transatlantic partnership a unifying purpose. At a widely advertised
Nato summit
last month, US President Joe Biden hailed his allies' "unmistakable message" that "Nato is strong, united" against Russia.
But that sentiment has not been echoed in other parts of the world. In recent weeks and months, far from being isolated, Russian President Vladimir Putin has corresponded with – among others – Indonesia's President Joko Widodo, Sri Lanka's recently deposed president Gotabaya Rajapaksa and Senegal's President Macky Sall, who is also chair of the African Union.
At a G20 meeting in Bali last week, the West
shunned
Russia's foreign minister Sergey Lavrov. But Lavrov was still caught in cordial conversation with colleagues from China, India, Indonesia, Brazil, Türkiye and Argentina.
The developing world's embrace of Russia is ironic, given that Putin's bloody invasion and blockade of Ukrainian grains and fertilisers have triggered
food and energy crises
across much of Asia, Africa and Latin America.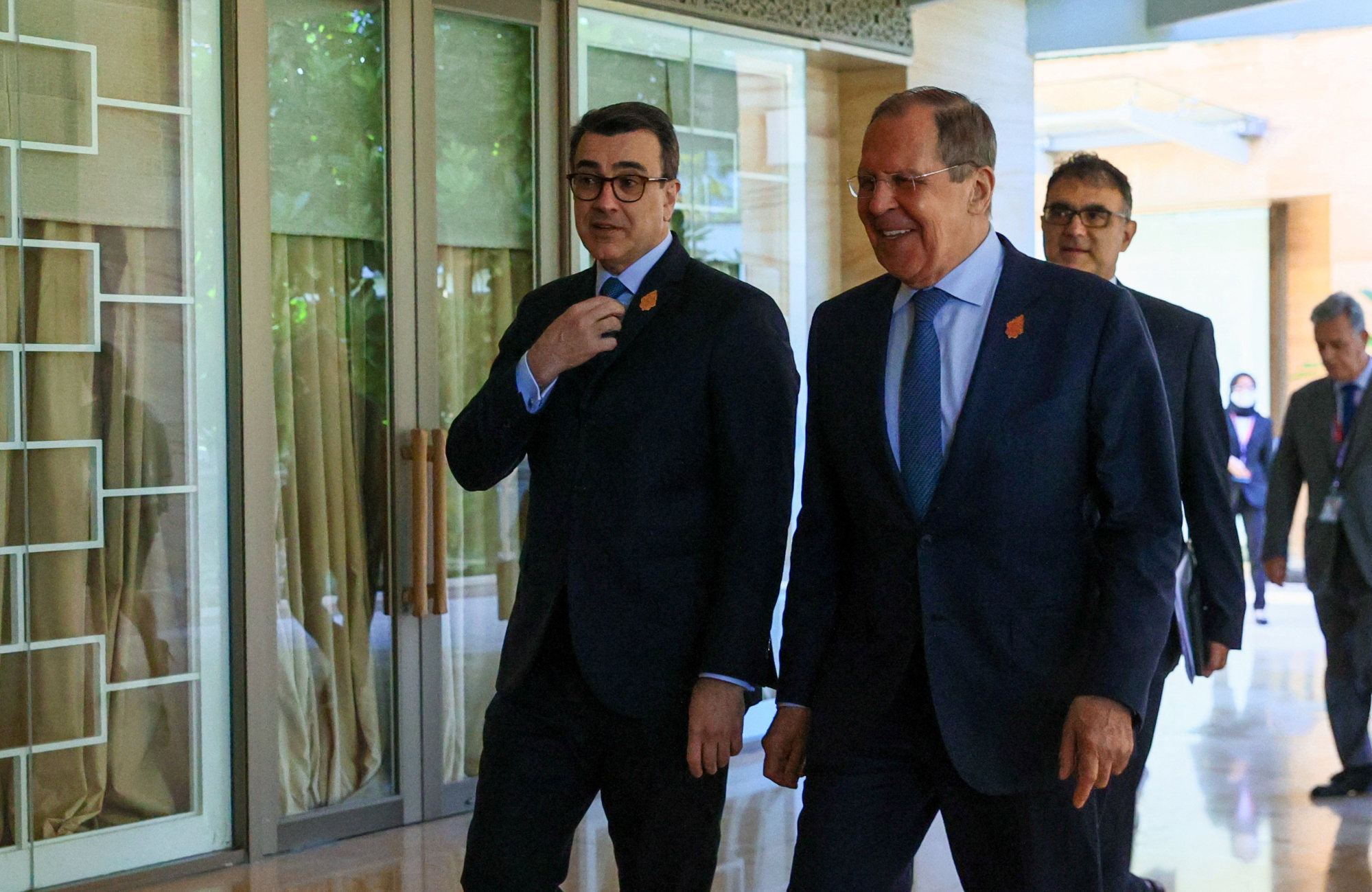 In May, a
joint report
from Oxfam and Save the Children warned that one person was dying of hunger every 48 seconds in drought-ravaged Kenya, Ethiopia and Somalia. The World Food Programme believes that "a record 345 million acutely hungry people are marching to the brink of starvation". At the start of this year, that number was 276 million – already double what it was before the pandemic.
Meanwhile, exacerbated by both post-pandemic demand and the war in Ukraine, coal is five times more expensive than a year ago while natural gas is 10 times costlier.
Battered by soaring fuel prices and dwindling foreign reserves,
Sri Lanka
is already in a state of unmitigated ruin. Over the past weekend, angry protesters in Colombo stormed the presidential palace and set fire to the prime minister's residence, calling for their leaders to resign. Experts now forecast more such turmoil in many other countries that are also facing rising debt – from Laos to Lebanon.
Washington and its allies hope that such desperation and anger may eventually turn the developing world against Russia. Yet, so far, Putin has managed to turn this global crisis into diplomatic leverage. Using social media propaganda and the developing world's latent resentment of Western hegemony, Russia has
blamed Western sanctions
for the economic distress sweeping much of the world.
At the G20 meeting in Bali last week, Lavrov reiterated that narrative, saying that the West's relentless efforts to isolate Russia were causing collateral damage to the global economy. "The fact that they are not using the G20 for the objective for which it was established is obvious," he said.
Across much of the developing world, that narrative has in fact struck a chord. In April, India's external affairs ministry reiterated its opposition to sanctions against Russia and foreign minister Subrahmanyam Jaishankar
rebuffed appeals
from Europe by saying that India does not need their "approval".
Last week, Brazil's President Jair Bolsonaro echoed those comments, saying that the West's sanctions "did not work". In Bali, this year's host of the G20, Indonesia, took a thinly veiled swipe at the West's armament of Ukraine,
arguing
that differences should be settled "at the negotiating table, not the battlefield".
Meanwhile, Putin is positioning Moscow as the solution – even if Russia was at least partly responsible for causing the problem – by finding ways to strengthen trade with
distressed countries
amid the boycott by the West.
Cashing in on soaring energy prices, Moscow has found
new buyers for its oil
, often offering it at a steep discount. Before the war, India imported almost none of its oil from Russia.
Since April,
India's imports
from Russia have jumped a whopping 50-fold, making Moscow one of its top suppliers. Last week, before his residence was stormed, Sri Lanka's Rajapaksa appealed to Putin via a phone call to similarly help his own country with much-needed low-cost fuel.
In its soft power game, Russia has also been helped immensely by the West's almost self-absorbed rhetoric on Ukraine. Even as developing-world economies tumble, the US and its allies have been largely absent in helping them deal with their problems.
Instead, Washington has been entirely focused on the war effort in Ukraine, characterising it as a battle for global values – a cause that has few takers amid the
spread of poverty
in the developing world.
In their joint report on hunger in Africa, Oxfam and Save the Children wrote, "G7 and other rich nations have turned inward in response to various global crises, such as Covid-19 and more recently the Ukraine conflict, including by backtracking on their promised aid to poor countries and driving them to edge of bankruptcy with debt."
In Sri Lanka, the International Monetary Fund is still at the stage of
negotiating terms
for economic assistance, even as fuel dries up, essential supplies dwindle and the political system collapses.
Putin is now attempting to fill the gap in countries around the world by supplying cheap oil, weaponry and propaganda – engaging with the developing world and arguing that Russia has not abandoned them. In doing so, he has found sympathetic economic partners who are able to help Moscow keep its war machine running, despite sanctions from the West.
Mohamed Zeeshan is a foreign affairs columnist and the author of "Flying Blind: India's Quest for Global Leadership"