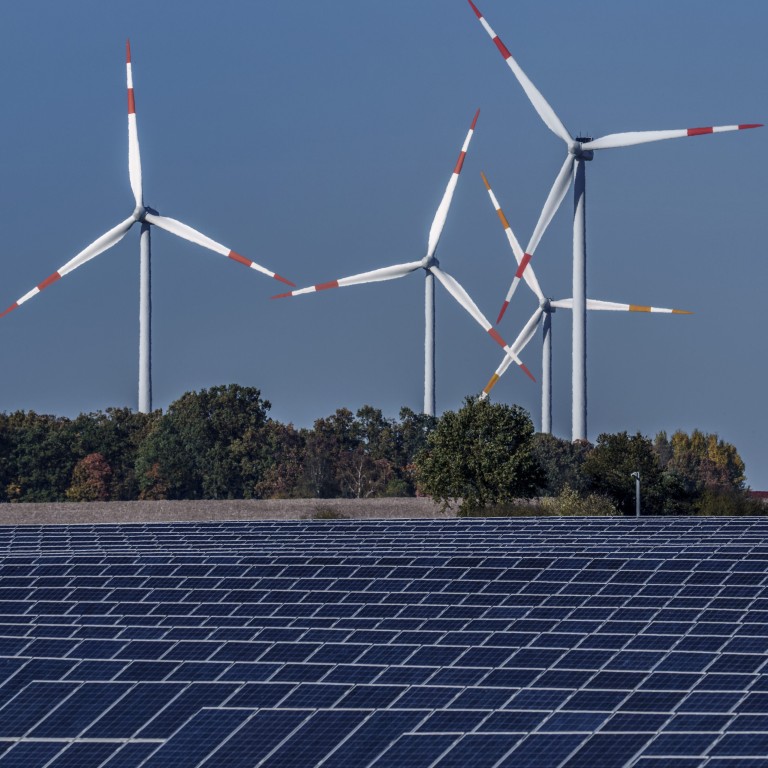 Opinion
Macroscope
by Marcella Chow
Macroscope
by Marcella Chow
How investing in sustainable infrastructure can help mitigate the effects of climate change and urban growth
The need for food, water and energy sustainability is higher than ever as urban populations grow and the effects of climate change play out across the world
The world is facing unprecedented challenges.
Climate change
and the resulting extreme weather affect the way we live, work and interact with our environment. Meanwhile, urbanisation is driving demand for increased connectivity and putting more pressure on services in cities, including transport and communication.
But these structural trends also present opportunities. Investing in essential assets that help build a more sustainable and inclusive economy will be key to addressing these issues.
According to the Organisation for Economic Cooperation and Development, infrastructure sits at the very centre of development pathways and underpins
economic growth
, productivity and well-being. Most importantly, infrastructure plays an important role in addressing real-world problems.
While renewable energy is not a quick fix for the potential energy shortage, reducing dependence on Russian energy imports should be a priority. This also underscores the urgency in accelerating the shift to renewable energy, as well as investing in the means to store and transport renewable energy.
As more resources are devoted to developing infrastructure solutions for more efficient agricultural technologies, better waste and water management, sustainable fertilisers and improved supply chain practices, this should help strengthen the global food system.
While the main driver is continued economic development in urban areas – which contribute more than 80 per cent of global GDP, according to the World Bank – these areas also account for more than 70 per cent of greenhouse gas emissions.
Growing urban populations have also created greater demand for better connectivity and increased traffic flows in cities, which can lead to more congestion and pollution. However, the development of a more sustainable transport system could help alleviate some of these problems.
As the world continues to urbanise, sustainable development depends on how governments and companies manage urban growth, especially in low-income and lower-middle-income countries, where the pace of urbanisation is expected to be the fastest.
To ensure the benefits of urbanisation are fully shared and inclusive, a combination of governance and regulation are needed to ensure equal access to infrastructure and social services for all groups, to ensure safety, resiliency and equality.
Marcella Chow is a global market strategist at J.P. Morgan Asset Management