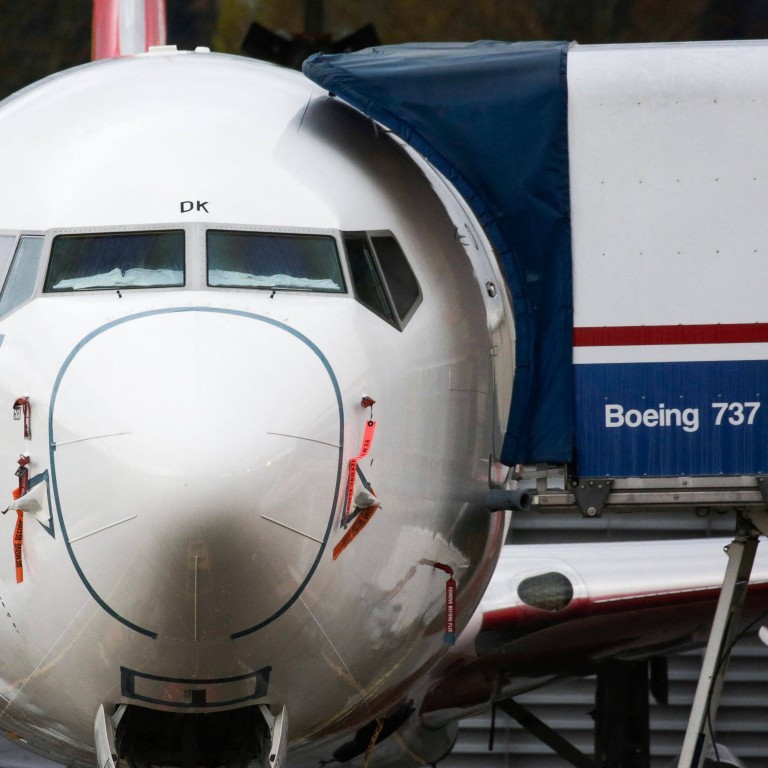 Opinion
Editorial
by SCMP Editorial
Editorial
by SCMP Editorial
Geopolitics far from the only reason for Boeing missing out
The American company blamed 'geopolitical differences' for the decision by four Chinese carriers to order 292 jets from its European rival, Airbus. While tensions between China and the US are bound to have been a factor, other issues such as safety played a part
Passenger aircraft are arguably the most important big-ticket item in global commerce, popular models each selling for upwards of US$80 million. Boeing is therefore understandably disappointed that four Chinese carriers have opted to order 292 jets from its European rival, Airbus, in one of the biggest-ever one-day deals in aviation history. The American company has blamed "geopolitical differences" for the decision, and while tensions between Beijing and Washington are bound to have been a factor, it was unlikely to have been the only one. Doing business on such a scale is multifaceted and the firm needs to think of its loss as a lesson learned.
China is the world's second-biggest aviation market after the United States and the fastest-growing. The Covid-19 pandemic brought global air traffic to a virtual standstill, enabling carriers to take stock. Chinese firms have assessed their needs and decided to upgrade fleets and replace many ageing aircraft. Although China has developed its own single-aisle passenger jet, Comac's C919, it has still to gain wide acceptance and has regulatory hurdles to surmount, leaving only Airbus' A320 and Boeing's B737 to choose from.
Air China, China Southern Airlines, China Eastern Airlines and Shenzhen Airlines are buying the Airbus planes, but how the bulk order will be divided has not yet been revealed. China Southern decided in May to scrap an order for more than 100 Boeing 737 MAX jets due to "uncertainty about delivery". Trade disputes and the pandemic have disrupted chain supplies, affecting aircraft manufacture, but safety is also a concern.
China was quick to ground the 737 MAX in 2019 after fatal back-to-back crashes by separate overseas carriers in Indonesia and Ethiopia. Boeing admitted after investigations that faulty software was to blame, shaking global confidence in the bestselling plane. But China's firms have a more immediate reason for concern; the cause of the country's worst aviation accident in a decade, the crash of an older-model China Eastern Boeing 737-800 in mountains in Guangxi in March, killing all 132 people on board, has still to be determined. The top priority in aviation is safety and it is understandable, given Boeing's recent record, why Airbus should be turned to.
The strength of the US dollar and weaker Euro are also likely to have been factors in the latest deal. Looming behind are the worst relations between China and the US in four decades, trade, Taiwan, human rights and foreign policy being the main points of contention. Arms deals to Taipei, equipment produced by Boeing among them, are also at play.
Geopolitics is an easy fallback to blame for a lost business deal in such an environment. But it is far from being the only one.