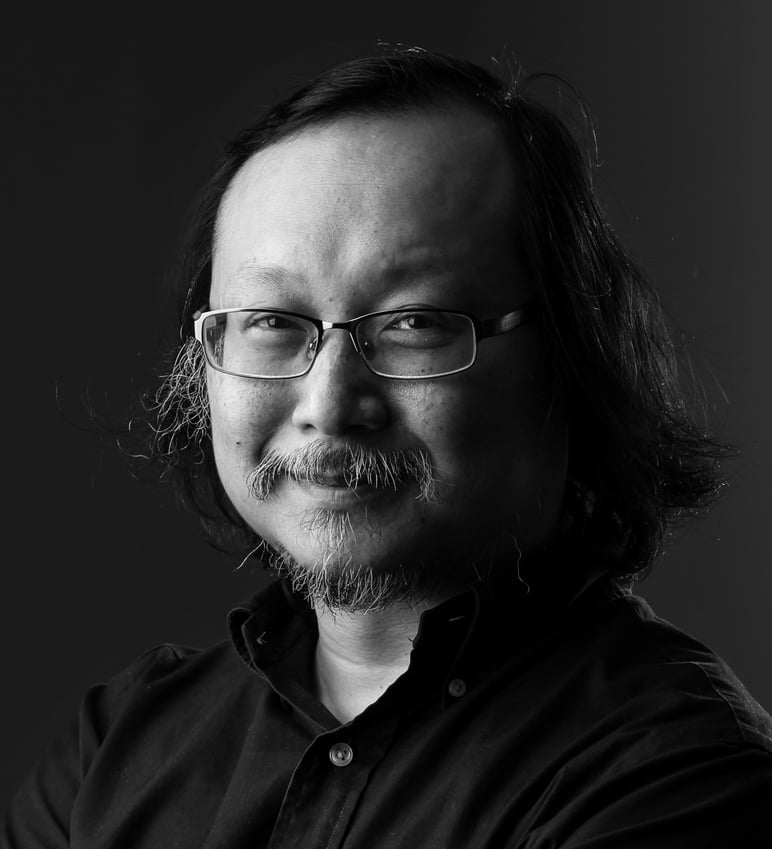 Arab spring holds deep lessons for China, but it's not what you think
It may be surprising but Beijing has learned well from the crisis in the Middle East more than a decade ago. It wasn't so much about democracy and freedom than dealing with severe climate change and the youth demographic
A recent letter to the Post from Amr El Henawy, consul general of Egypt in Hong Kong, congratulating the city on its 25th anniversary of the handover, has generated much online traffic.
His message seems innocuous enough, though some readers took him to task for claiming that stability and prosperity trumped politics and that only a dictatorship could guarantee both. It seems clear that in the letter, he argues for the former but certainly not the latter.
Most likely, though, some people were angered by his statements about the Arab spring.
"I lived through the Arab spring in Egypt. Some in the West, seeing populist anger and urban riots as harbingers of democracy, encouraged them," he wrote. "But they provoked severe civil unrest. Now, when Egypt is politically stable, prosperity and economic development are returning."
Many Hong Kong and mainland Chinese officials have made similar arguments about the return of normality and stability following the 2019 riots, the worst since at least the 1967 riots. Though the unrest in Egypt at the time was much more violent and deadlier, there were certainly parallels with what happened here in 2019.
However, I would argue Beijing has learned greatly from the Arab spring, just as it has from the Soviet Union's collapse, though the lessons it took away were very different from what you might think. They were not about suppressing democracy and freedom as you would read in the mainstream Western press, but the much greater threats of severe climate change and the youth demographic. Domestically, the central government and the party have already won over the population against Western-style democracy; that's precisely why their political legitimacy is widely respected within China but endlessly challenged and undermined in the West.
Both challenges of climate change and the youth demographic remain acute in many countries across the Middle East and northern Africa. China is well aware of their potential for mayhem, despite its ageing society.
Severe drought and record rainfalls
In the past decade, against the more mainstream political scientists, an increasing number of social scientists and climate researchers around the world have concluded severe climate change, especially drought and its cascading destructive effects on agricultural production, served as one of several key triggers of the region-wide unrest that has come to be called the Arab spring.
The crisis is usually dated between December 17, 2010, and sometime in December 2012. If you were a political scientist or a journalist, you might identify December 17, 2010, in Tunisia as marking the start of the regional unrest. On that day, a food produce street vendor, Mohamed Bouazizi, set himself on fire and later died from his injuries in protest against anti-hawking officers and their constant harassment. But sensational and terrifying as it was, it didn't happen in a vacuum.
At about that same time, demonstrators were already waving baguettes as a symbol of protests in Jordan, Tunisia and Yemen. Why? In 2010–11, extreme global weather caused a spike in global food prices – especially wheat – not unlike what is happening today, though the immediate cause for us is not weather but the war in Ukraine.
Record rainfalls in Canada and drought in China, Russia, Ukraine and Kazakhstan drastically reduced the wheat harvest. A severe La Nina weather phenomenon damaged soybean and maize yields across the southern hemisphere. Farmers in the Middle East struggled even at the best of times, but were especially hard-hit. Low-income countries in the region were vulnerable to high price food fluctuations, as they are today.
The Wikipedia entry lists the following causes of the Arab spring, but not climate change or extreme weathers: authoritarianism, absolute monarchy, demographics, energy crisis, political corruption, human rights violations, unemployment, inflation, kleptocracy, poverty, sectarianism, and the self-immolation of Bouazizi. From more recent research, however, climate should be included at the top.
In the past decade, Beijing has taken a whole-of-government approach to addressing climate change. Last month, the National Development and Reform Commission unveiled a new five-year plan for the country's renewable energy targets. In three top-level documents released on June 1, 2022, the commission has laid out the country's clean-energy commitments, including the goal of having renewables make up half of the country's new electricity consumption by 2025. Beijing also aims to achieve peak carbon emissions by 2030, before cutting emissions to net-zero by 2060.
To tackle drought and freshwater scarcity, especially in the northwest, one of the world's most extraordinary series of dams and infrastructure has been built to regulate flows at the upstream of the Mekong River, though that has caused diplomatic fissure with Asean nations in the downstream and also India. Few governments in the world take climate change more seriously than Beijing.
The youth challenge
Unlike most Western countries and Asian nations such as Japan, South Korea and China, those in the Middle East and North Africa have been facing a "demographic bulge" in which youth aged 15 to 29 account for the largest proportion of their population, but especially more than a decade ago.
Unsurprisingly, slow growth and lack of job creation went hand in hand, but they particularly frustrated young people, turning them into a profound destabilising force in their societies before the regional outbreak of the Arab spring protests, riots and suppression. Interestingly, the youth bulge in places such as Tunisia and Egypt may be levelling off or even starting to decline at the present time.
Despite being a generally ageing society, Beijing is certainly aware of the dangers of disaffected youth. Youth unemployment hit a record high in June, with nearly one in five of young people out of work. Young Chinese jobseekers aged 16-24 are faring worse than their peers in other major economies. And while the nation's overall urban jobless rate fell to 5.5 per cent last month, youth unemployment soared to 19.3 per cent. University graduates are entering the worst job market in decades.
Vice-Premier Hu Chunhua has directly linked high unemployment with the problem of social stability. The economic slowdown is not making things any easier. That's why Beijing is deeply worried but conflicted about its policy choices, which now look contradictory.
Of course, awareness of the problems does not mean their solution. But what caused the Arab spring should keep them on their toes.