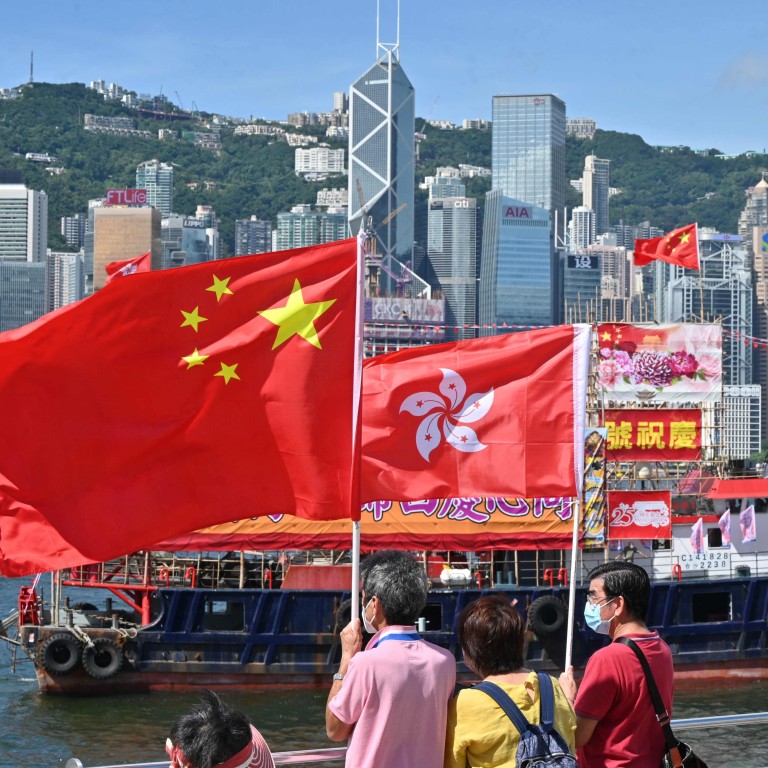 Opinion
Editorial
by SCMP Editorial
Editorial
by SCMP Editorial
An international city like Hong Kong must allow room for diversity
In the wake of President Xi Jinping's address, it is incumbent upon the city to uphold national security while allowing room for opposition and meaningful checks and balances
The need for Hong Kong to clamp down on "anti-China forces" has again been highlighted in a seminar on President Xi Jinping's landmark address in the city early this month. But there is also reassurance that this is not to kill off political diversity and suppress dissent.
It is incumbent upon Hong Kong to uphold national security while maintaining its status as an international city and allowing room for opposition and meaningful checks and balances.
The latest remarks by Xiao Baolong, director of the State Council's Hong Kong and Macau Affairs Office, is the clearest indication yet Beijing remains concerned over threats facing the city.
"We must resolutely clamp down on all anti-China forces that destabilise Hong Kong and Macau and leave no crack in the process," he said. "We must resolutely launch struggles against external forces in the United States and the West."
It is unfortunate that Hong Kong has been embroiled in an intensifying diplomatic war. Given the China-US and regional tensions, the guard against what Beijing sees as foreign meddling is likely to prevail, if not escalate.
The previous administration learned a hard lesson over the extradition bill saga in 2019. The new government must stay more vigilant, especially when the national security law and the electoral revamp that ensures political powers are vested in the hands of patriots have given more ammunition for Western powers to play the Hong Kong card.
That said, there is a difference between foreign interference and international scrutiny. Hong Kong's memberships and signatories in many international bodies and treaties means it will continue to be an issue of concern overseas.
The presence of multinational companies here is testimony of the city's long established ties with overseas economies. The city is also home to a sizeable non-Chinese community.
It is important that the city can live up to international standards and obligations on different fronts and people of different races, nationalities and values and beliefs continue to feel they are welcomed here.
Beijing has repeatedly stressed there is no intention to foster political uniformity. As Xi acknowledged in his keynote address earlier, whoever upholds the governing principle of "one country, two systems" may contribute to the development of Hong Kong.
This is recognition of the fact that the city's political system and culture have all along been different from those on the mainland. While sovereignty and national security must not be compromised, there should be room for diversities and differences within the red lines.
This is not only the true spirit of one country, two systems, but also conducive to fostering social cohesion and unity.