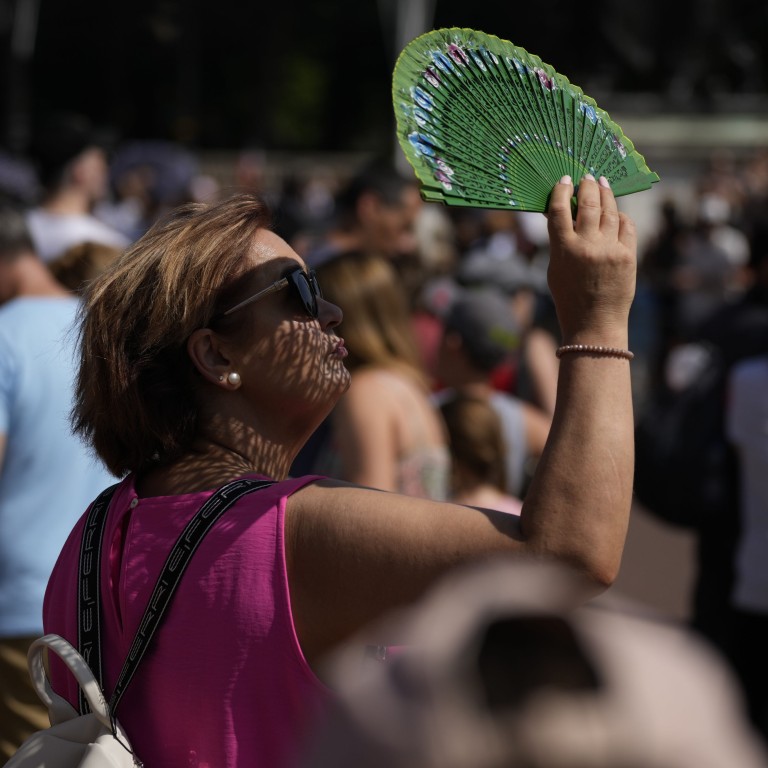 Opinion
Editorial
by SCMP Editorial
Editorial
by SCMP Editorial
World again forced to face cold hard truth in heatwave misery
The reality remains that while people are talking about climate change at destructive times like these, there is not much action – and time is running out
Forty-degree temperatures in England, house and grass fires in London and a tenfold increase in fire brigade turnouts; Europe's worst heatwave, sparking fires across the south before striking France, Germany and the United Kingdom, where the authorities declared a red extreme heat warning. The effect is often compounded by the lack of air conditioning, especially in houses.
The impact is uneven but, undeniably, temperatures are rising globally. It seems that every year over the past few years there are reports of temperature records.
Yet, the reality remains that while people are talking about climate change at times like these, there is not much action.
A combination of distracting factors has blurred global priorities at the cost of climate change, such as the Covid-19 pandemic, the Russian invasion of Ukraine, and the United States obsession with rivalry with China. The disruption of the energy market by the Ukraine war has even seen more countries resort to less efficient, polluting, global warming fuels.
Already some are reopening, or delaying decommissioning or even commissioning coal power plants.
An unexpected heatwave of such geographical magnitude not only causes health concerns among hundreds of millions of people, but also affects the harvests in entire food production regions, the bread baskets of the world. Poor countries were already at the mercy of the Ukraine war, which has reduced wheat exports from Russia and Ukraine, and shipments of fertiliser for new crops from Ukraine.
This has driven up global food prices, which can be expected to rise even more.
The world needs refreshed consensus on climate change and renewed commitment to address it and the effects, including the global fallout for food and energy supply and prices. The next set-piece opportunity, in November, cannot come soon enough.
It is the COP, or Conference of the Parties, the supreme decision-making body of the United Nations Climate Change Conference.
By November the heatwaves may seem like a bad dream to Europeans. But the climate in the United Arab Emirates, host of the COP, should be a reminder of two realities to many delegates.
Their own countries are not equipped with air conditioning and houses designed to cope with worsening heatwaves.
And unless they address climate change effectively and with greater resolve to spread the burden fairly among rich and poor countries, heatwaves can only get worse, and the goal of limiting global warming to less than 2 degrees Celsius above pre-industrial levels can only seem further away.