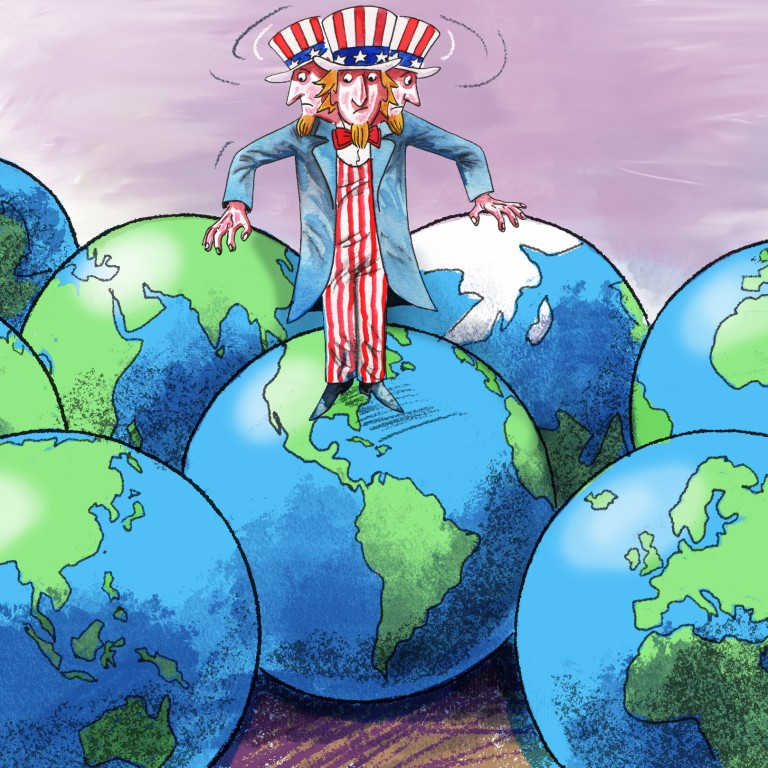 How American hubris is hastening the decline of US-led global order
As Washington tries to contain both Russia and China, it faces an increasingly war-weary Europe and a developing world reluctant to take sides
America's own social and political rifts and broken infrastructure are causing some to question its entitlement for calling the shots in an increasingly multipolar world
Defending its global hegemony, the United States is now fighting a global war on two fronts, against Russia and China simultaneously.
Russian President Vladimir Putin has refocused his Ukraine military strategy on the
Donbas region
and on creating a "land bridge" to Russia-occupied Crimea. He is turning the Ukraine war into a contest of attrition, threatening to last a couple of years, if not much longer.
Speaking to Foreign Policy, Fiona Hill, a top Russia adviser to three US presidents, urged the world not to buy Moscow's claims that it would outlast the West in Ukraine, mindful of societal hardships in the country and Putin's hopes of a 2024 re-election.
However, Andrei Kolesnikov from the Carnegie Endowment for International Peace, believes that the Russian people have generally adapted to the new reality over Ukraine, and remain ideologically supportive of Putin.
Meanwhile, the initial enthusiaism with which Europe rallied around US leadership is beginning to wane. Energy and food shortages are kicking in, amid broken supply chains, raising the spectre of inflation levels not seen in decades.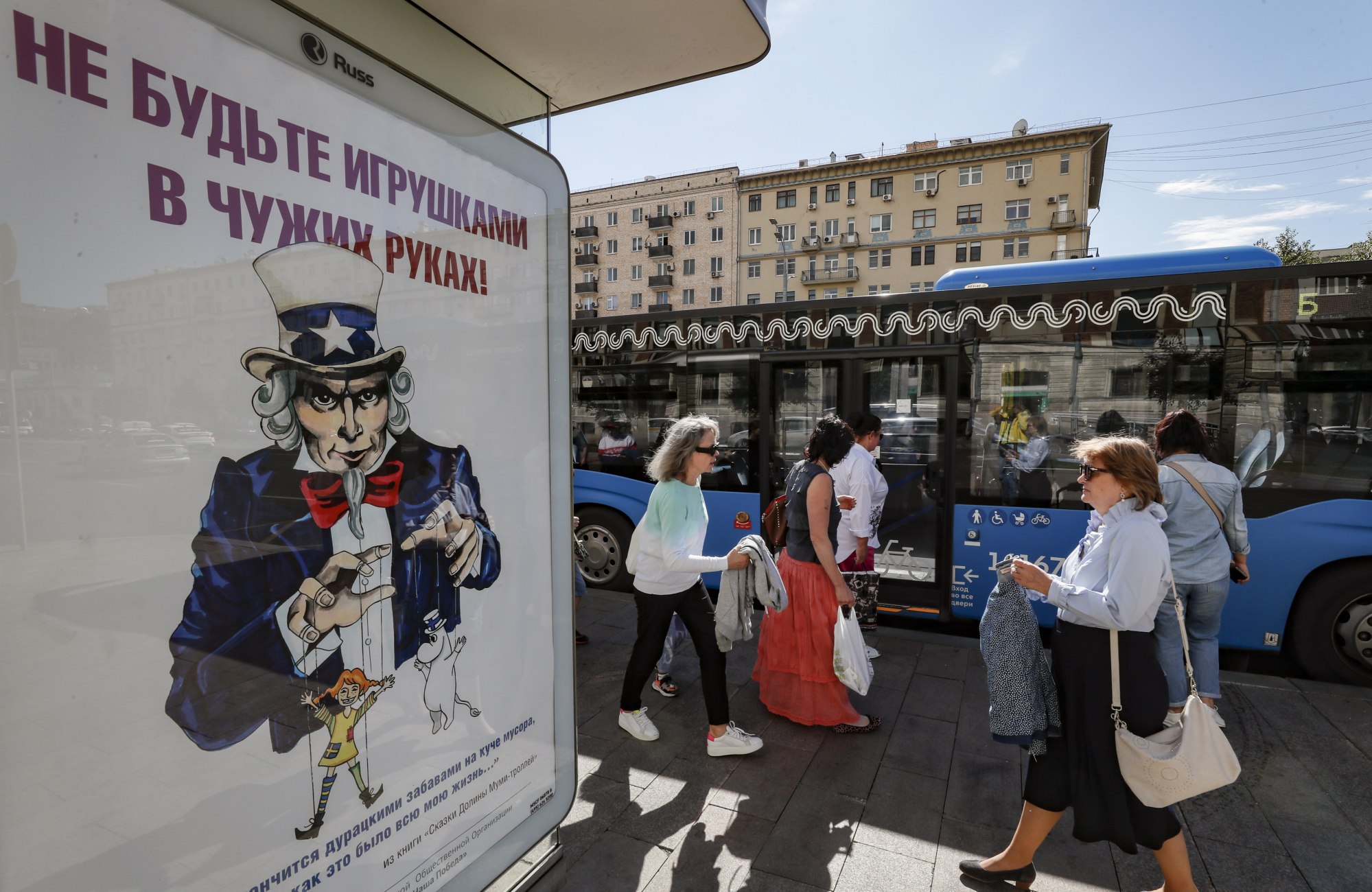 US President Joe Biden's recent visit to Saudi Arabia
did not bring
meaningful relief as the stable-supply policies of the Organization of Petroleum Exporting Countries (OPEC) remain sacrosanct. Europe could expect gas rationing this winter.
While upping the ante on Russia, the US is also dead set on confronting China, framing it as part of a global struggle between "democracies and autocracies". An anti-China
"Pacific Nato"
is on the cards.
A rapidly-rising China, however, remains unfazed, and for good reason – 10 good reasons, in fact.
First, the vast majority of countries in Eurasia, Africa and Latin America do not want to be forced to choose between the US and China. After all, 130 nations across the globe count China as their largest trading partner, compared with 57 for the United States.
Second, the Organisation for Economic Cooperation and Development has found that, by 2030, 57 per cent of the global economy will be represented by non-OCED countries. China sits at the heart of this growth as the developing world's largest trader, manufacturer and connector through the
Belt and Road Initiative
.
Third, notwithstanding blowback on alleged
"debt trap diplomacy"
and environmental, social and governance (ESG) deficiencies, belt and road green energy finance and investment rose to a new high of US$6.3 billion in 2021, from $6.2 billion in 2020.
Fourth, as a rival to the belt and road, the G7's latest
Partnership for Global Infrastructure and Investment (PGII)
appears to be too little, too late. It comes with a budget of US$600 billion shared by all G7 countries over five years. By comparison, in the first quarter of 2021, total belt and road projects exceeded US$4 trillion for the first time, stabilising at around US$60 billion annually.
What is more, the PGII has nothing to show for itself regarding the critical need for infrastructure in the developing world. It also relies heavily on the private sector in areas not noted for commercial attractiveness.
In response to the RCEP, Washington has come up with a larger Indo-Pacific Economic Framework (IPEF), touted to include most of the RCEP's US-friendly member countries, and to press for higher standards for trade, digital connectivity, supply chain resilience and infrastructural investments.
Yet, rhetoric aside, it remains an
anti-China framework
without tangible market concessions. Most partners have joined without wanting to decouple from China.
Sixth, the US is calling for a
"D10"
of democracies, adding India, South Korea and Australia to the G7 group of advanced nations. While all want to defend and promote democratic values, it is doubtful whether most of them – including Canada, France, Germany, and Italy – want to decouple entirely from China or view it as an arch enemy.
Seventh, signalling an intention to break free from the encircling first island chain (centred on Okinawa) and second island chain (centred on Guam), China's Foreign Minister Wang Yi took an unprecedented initiative by visiting a string of South Pacific island nations and signing a
security pact
with Solomon Islands.
Almost like waking up after a long sleep, US Vice-President Kamala Harris was hurriedly dispatched to speak at a Pacific Islands Forum in Fiji, promising US$60 million in development aid over 10 years for climate change mitigation, measures against illegal fishing and preservation of ocean ecology.
Eighth, in response to an emerging anti-China US coalition, Chinese President Xi Jinping introduced a
"global security initiative"
committed to upholding the territorial integrity of all nations, non-interference in other countries' internal affairs, and the right of each nation to choose its own development path and social system – music to many ears in the developing world used to centuries of Western domination.
Ninth, both China and Russia proposed an
expansion of the BRICS
grouping – currently made up of Brazil, Russia, India, China and South Africa – at a recent virtual conference also attended by representatives of the UAE, Saudi Arabia, Egypt, Kazakhstan, Indonesia, Argentina, Nigeria, Senegal and Thailand.
The idea is to promote "South-South" cooperation between developing countries, embracing existing trade partnerships in Latin America, South Africa and Asia.
Finally, the US penchant for coercive and divisive tactics, hypocrisy, double standards and indiscriminate dollar weaponisation have stoked much resentment and anger. Its domestic sociopolitical rift and broken infrastructure are making some question its entitlement for calling the shots in a world that is fast becoming more multipolar.
Former British prime minister Tony Blair recently remarked that the Ukraine war shows the West's dominance is coming to an end as China rises. He appears to be spot on.