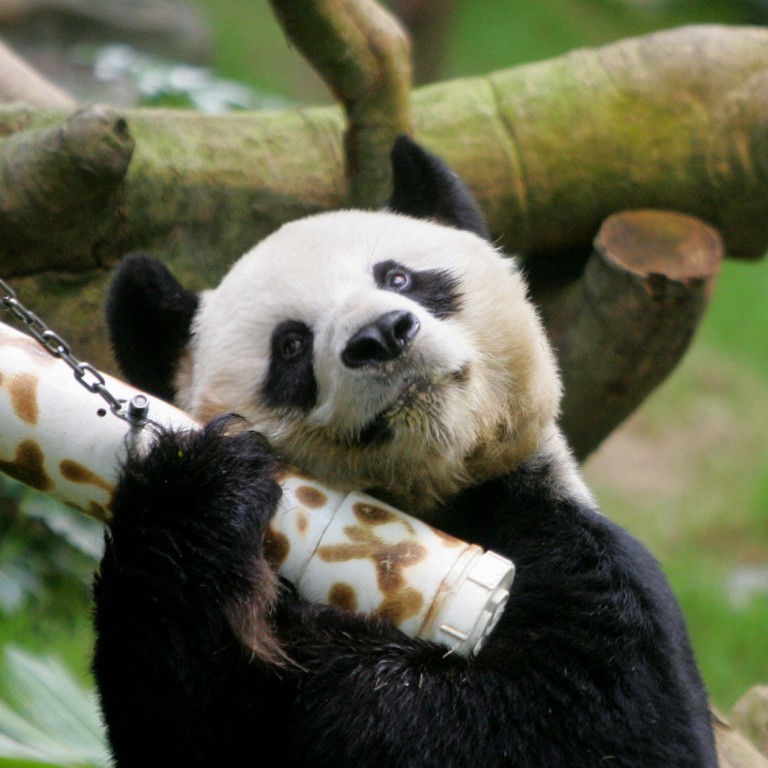 Opinion
Editorial
by SCMP Editorial
Editorial
by SCMP Editorial
An An will live on as a cherished memory
There is understandable sadness at the passing of Ocean Park's oldest giant panda, proof of the animal's heart-warming appeal and enduring popularity
Hong Kong's attachment to An An, Ocean Park's oldest giant panda, is apparent from the tributes left in condolence books and on social media. Adults and children alike have written of fond memories, the animal's playfulness, gentle nature and cute poses for cameras. The videos of him clinging like a baby to the legs of keepers in his enclosure have become iconic. There is understandable sadness at his passing, proof of the giant panda's heart-warming appeal and enduring popularity.
An An was 35, the oldest male giant panda in captivity. He was gifted to the city by Beijing in 1999, along with Jia Jia, who was 38 and the oldest living female giant panda when she died in 2016. Two younger members of the species, Ying Ying and Le Le, were given in 2007 to mark the 10th anniversary of Hong Kong's return to Chinese sovereignty. The passing of the original animals and this year being the 25th anniversary of Hong Kong's return to Chinese sovereignty have raised expectations that another pair could be sent.
Ocean Park has a proven track record of giant panda care; the longevity of An An and Jia Jia is ample evidence. Pandas are a national treasure, an important symbol of China's "soft power" that represents uniqueness and the country's amiable nature and ancient culture. But efforts at breeding have proven elusive in keeping with the animal's reputation for poor sexual performance. For that reason, the species is widely perceived as a symbol of wildlife conservation, highlighted by being the logo of the World Wildlife Fund (WWF) since 1961. While once on the verge of extinction, protection of habitats on a strip of mountainous terrain in Gansu, Shaanxi and Sichuan provinces and breeding programmes have pulled giant pandas back from the brink and with about 1,800 in natural habitats, the species is now classified as "vulnerable".
Zoo visitors love to watch pandas and researchers have concluded that the fascination is because they have human characteristics. They eat in a sitting position, holding bamboo shoots and other food in their hand-like paws. Their chubby bodies, big, round heads, high foreheads, large eyes and snub noses are reminiscent of babies. An An was especially photogenic and his antics will live on as cherished memories.