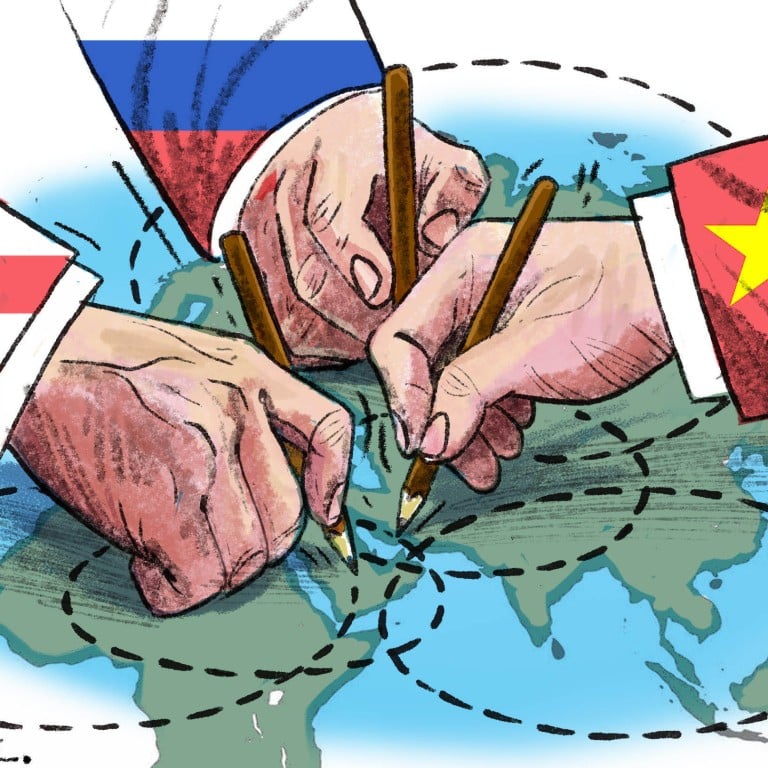 As US, China and Russia jostle for influence globally, risk of confrontation rises
With the crisis in Ukraine threatening to unravel the international order, major powers are rushing to solidify global partnerships
Washington, Beijing and Moscow have boosted engagement in the Indo-Pacific, Middle East and Africa, raising fears of conflict in these regions
Recently I
argued
that the ongoing redistribution of global power, spurred by the Ukrainian crisis, has sent major powers rushing to check their partnerships in the Euro-Atlantic, Indo-Pacific and Latin America.
The disruption of communication channels between major powers and their subsequent split into rival groups was exemplified by the
failure
of G20 finance ministers to produce a formal communique, despite a global food and energy crisis and the threat of an economic recession.
The US and China have held
summits
with Pacific Island nations to win their support after the Solomon Islands signed a
security agreement
with China earlier this year. Moscow and Beijing have also scaled up their military manoeuvres in the Indo-Pacific by
increasing activities
around Japan.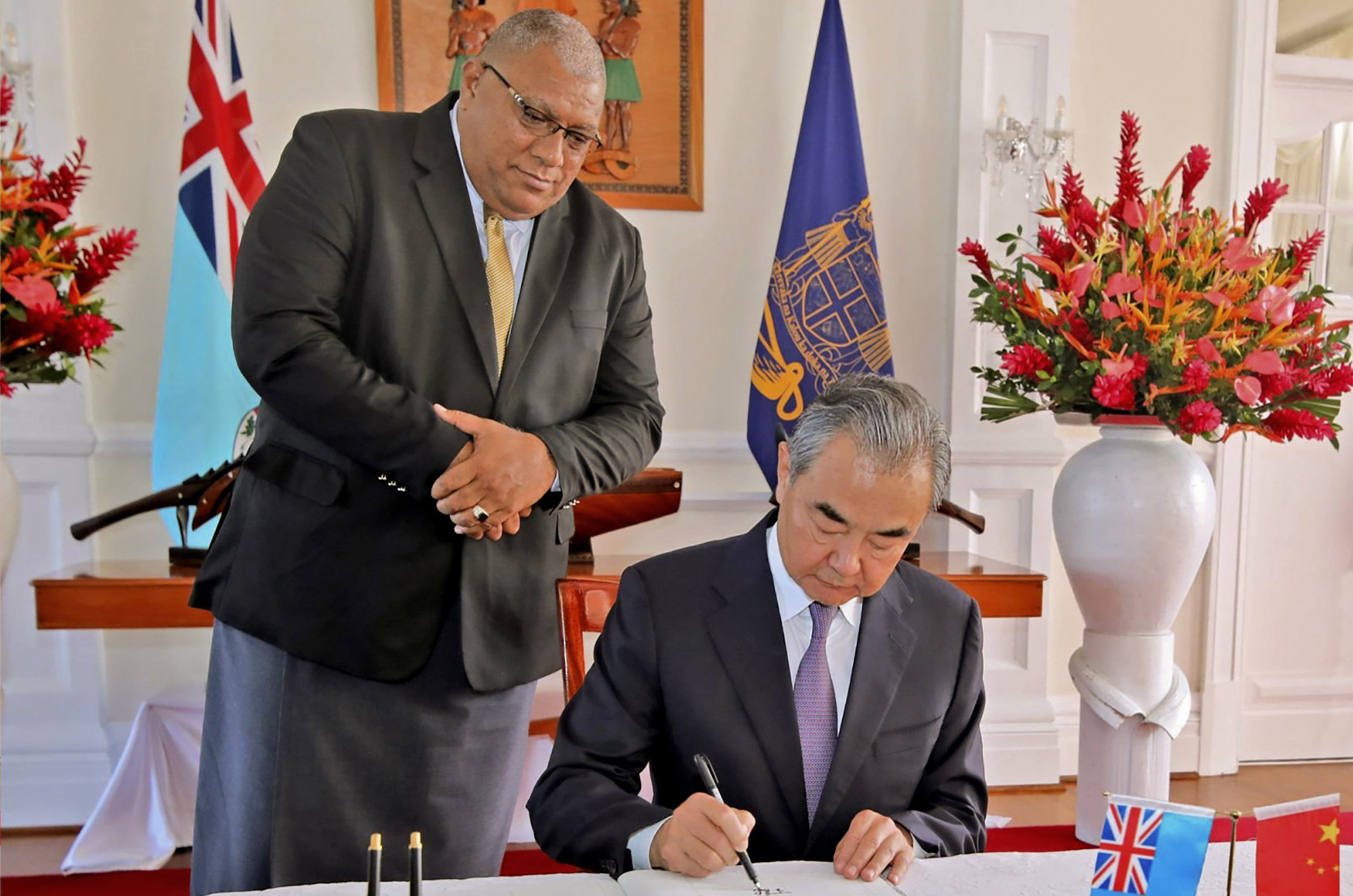 China has also
shunned
the US-led initiative to set a global price cap on Russian oil to deprive it of energy export revenues. Indeed, China's crude oil imports from Russia soared 55 per cent in May compared to a year earlier, dislodging Saudi Arabia as its largest supplier. In mid-July, the Russian state-owned Gazprom reported a record for the daily volumes of gas pumped to China via the Power of Siberia pipeline.
An energy crisis is slowly making its way to front of the global stage. Driven by the sanctions on Russian commodities and recent heatwaves in Europe, fuel prices are soaring globally, not only adversely affecting the lives of ordinary people, but also
overhauling governments
, as in Sri Lanka.
With an eye on the midterm elections this autumn and Americans' frustration over gas prices hitting new records each month, US President Joe Biden embarked on his first
Middle Eastern tour
this month, with stops in Israel and Saudi Arabia.
The fact that the region is being turned into another diplomatic boxing ring for global heavyweights was confirmed by Biden himself, who pledged to build "active, principled, American leadership" and not leave "a vacuum to be filled by China, Russia or Iran".
China has
lambasted
Washington's narrative of a region which it is also competing for. Beijing has been shoring up its partnerships there by
hosting
foreign ministers of the Gulf Cooperation Council in January,
upgrading
security ties with Iran in April, and
reaffirming
commitments to link China's Belt and Road Initiative with Saudi Arabia's Vision 2030.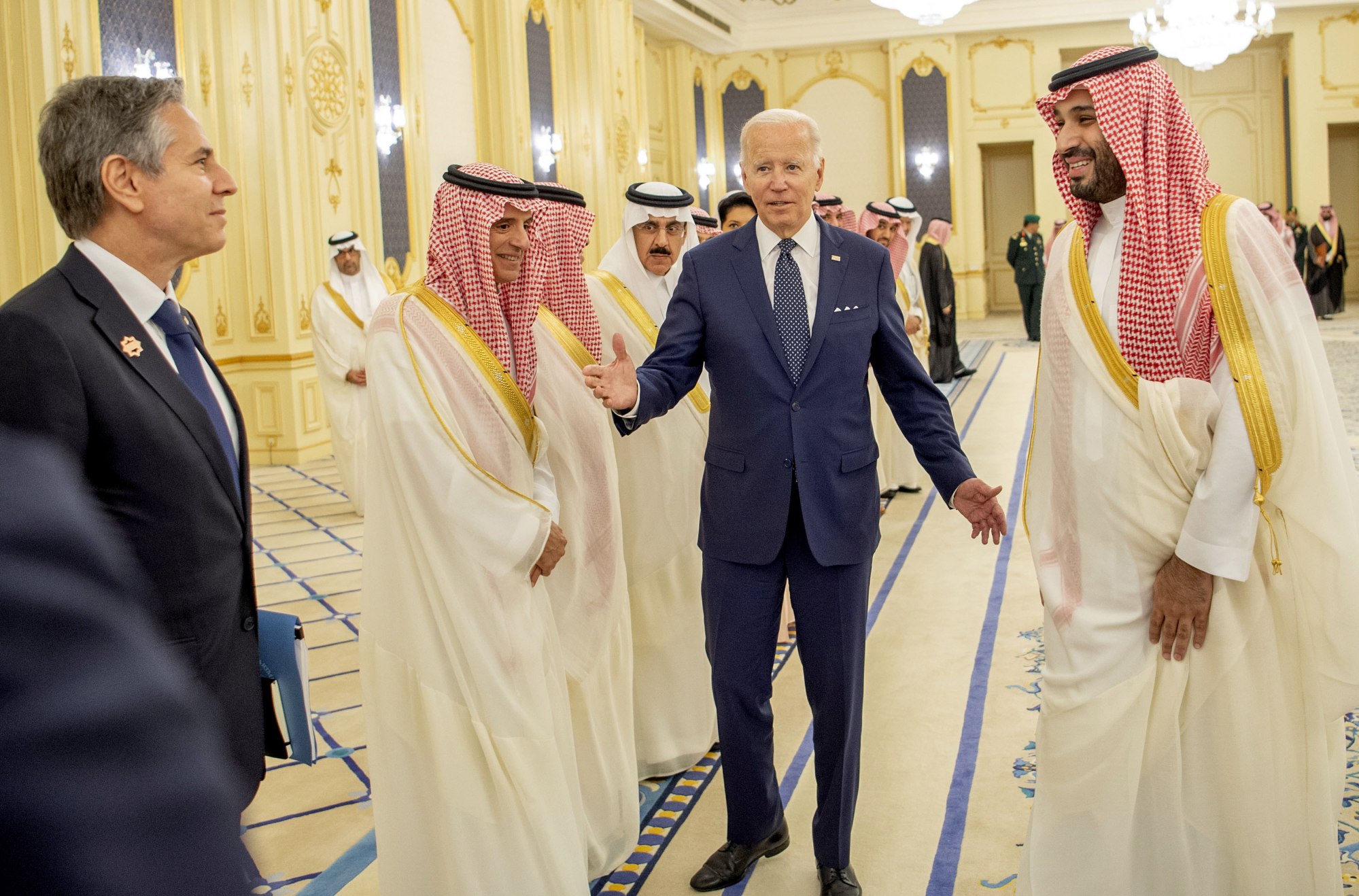 Despite just about patching up frayed ties with Saudi Arabia, the US president returned home
without
longed-for commitments to increase oil production. The kingdom maintained that any such moves must be coordinated within the framework of Opec+, an alliance comprising the Saudi-led Organisation of the Petroleum Exporting Countries and a separate group of crude producers led by Russia.
Russian President Vladimir Putin
spoke on the phone
with Saudi Crown Prince Mohammed bin Salman days later, agreeing to cooperate further with the group's efforts to stabilise the oil market ahead of an Opec+ meeting on August 3.
No sooner had Biden wrapped up his Middle Eastern trip than Putin had embarked on his own jaunt to Iran – a country which, on par with China, is becoming a key economic and political alternative to Moscow's former Western partners.
In his
first trip
outside the former Soviet Union since February, Putin held talks with Iranian leaders and Türkiye's President Recep Tayyip Erdogan, both bilaterally and within the Astana Process for peace settlement in Syria.
A vivid testimony to the growing international clout of non-Western states amid the ongoing rebalancing of the global order and intensifying rivalry between Russia, China and US-led "like-minded democracies", Erdogan played a central role in brokering a
grain deal
between Russia and Ukraine.
Overall, Putin's trip reflected Russia's attempt to navigate its way out of what Western powers call its international isolation. It also boosted the Kremlin's efforts to invigorate regional cooperative networks, especially along the International North-South Transport Corridor, along which the first rail transit cargo departed from St Petersburg on a journey to India via Iran on June 11.
The next arena of China-Russia-US competition is likely to be Africa. The US has
announced
a summit with African leaders for mid-December, the first since Barack Obama's administration. It comes amid intensifying contention with China over strategic and economic influence on the continent. Last November, China held a similar conference, resulting in Beijing's
pledge
of US$40 billion to facilitate African exports.
Russia held its first Africa summit in 2019 and the second is already scheduled for 2023, a clear sign of the Kremlin's desire to recalibrate its foreign policy priorities following its break-up with the West. Moscow is paying more heed to Africa, dispatching a delegation to the region in June and hosting Senegalese President Macky Sall, who is also the chair of the African Union.
Now, Russian Foreign Minister Sergey Lavrov, who in May called on "African friends" to demand the West abolish anti-Russia sanctions, is on a
tour
of Egypt, Ethiopia, Uganda and the Republic of the Congo to explore "a comprehensive partnership with African countries".
A recent Foreign Policy op-ed article argues that by the start of 2022, "Vladimir Putin had become a master of the geopolitical game. He … had managed to extend Moscow's influence well beyond Russia's near abroad into Africa, Latin America, and the Middle East".
So, as more signs of a destabilising global order emerge, attempts by Russia, China and the US to seek more political and economic strongholds will only rise, making regional confrontations more likely.
Danil Bochkov is an expert at the Russian International Affairs Council