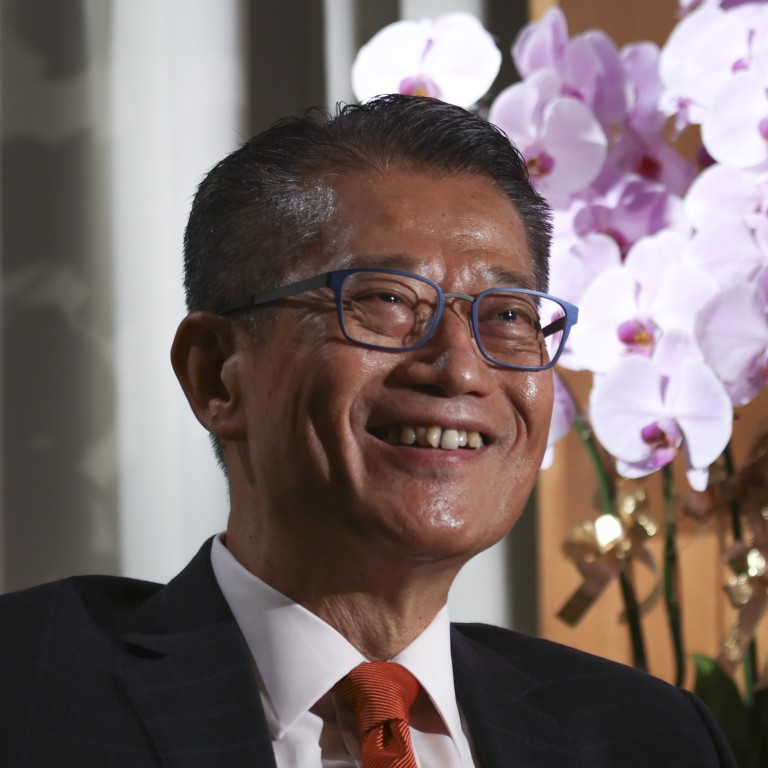 Opinion
Editorial
by SCMP Editorial
Editorial
by SCMP Editorial
Make Covid changes for good of Hong Kong, but keep US dollar peg
The financial secretary has warned that growth is set to take another hit from continuing quarantine rules at a time of rising American interest rates, capital flight and China-US tensions
When an international finance centre such as Hong Kong is facing low economic growth, capital flight to other shores and the cold shoulder from travellers, concern for the future can be contagious. It is therefore good for someone politically accountable to be frank about what to expect, what can be changed and what will not.
In an exclusive interview with the Post, Financial Secretary Paul Chan Mo-po warned the city to expect a further downgraded growth forecast after a lacklustre second-quarter economic performance, and even hinted Hong Kong could be on the brink of a technical recession.
Consumer spending had picked up, but exports and investment were sluggish. But it is within the government's power to change that, which it has implicitly acknowledged.
Chan said the city's strict quarantine rules had been the "most critical constraint we are facing and we have to overcome" in trying to improve economic recovery from waves of Covid-19 infections.
This has prompted the government to seriously consider relaxing quarantine measures that have deterred business and pleasure travel to the city. As we reported on Tuesday, this includes cutting week-long hotel quarantine for new arrivals to three or four days, followed by home quarantine.
That is what can be changed. We trust the government loses no time in doing it, subject to its self-imposed test of protecting vulnerable groups such as the elderly and the young.
What cannot or will "absolutely not" be changed, Chan says, is the Hong Kong dollar peg to the United States dollar, despite capital outflows in search of higher returns elsewhere.
The US Federal Reserve is expected to raise its benchmark rate by another 75 basis points this week, making a total of 2 percentage points since April. Hong Kong must follow to maintain the currency peg.
This will soon result in commercial bank interest rates rising, despite the city's low inflation of around 1.8 per cent in the first half of the year.
Rising US rates, capital flight and China-US tensions have raised concerns about Hong Kong's ability to withstand pressure on the peg, and sparked debate about switching to coupling with the yuan.
But Chan says the peg is aligned with the national financial strategy and fortifies the city's cherished standing as an international finance centre. This may be a long-standing official line but, coming from the city's top financial official at this time, its significance should not be underestimated.
It goes to show, when critics would have it otherwise, that the "one country, two systems" concept is alive and well. The currency peg is a fundamental discipline that inspires investor confidence. Defending it is not made any easier by having one hand tied behind the back with Covid restrictions.