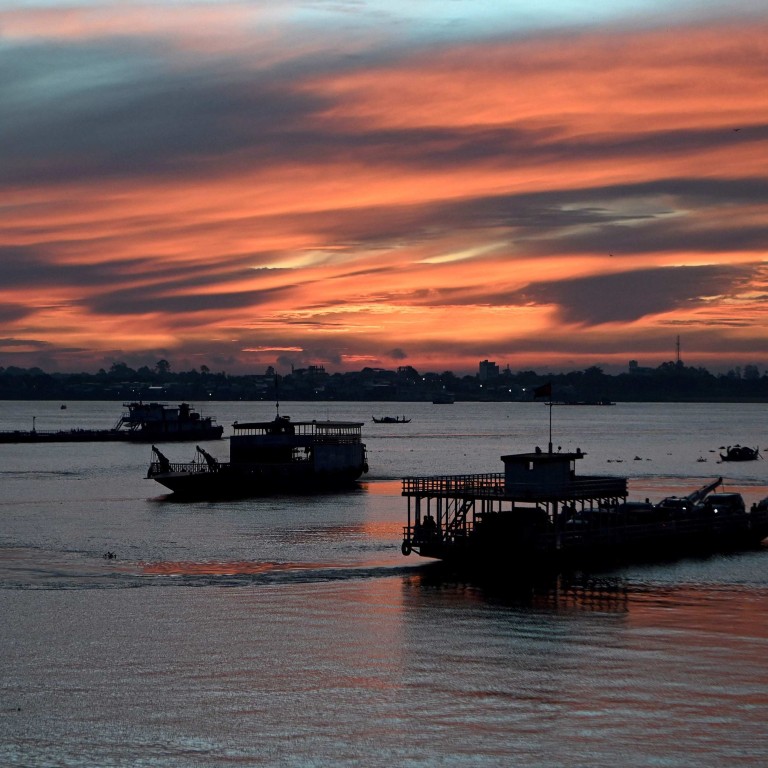 Opinion
Macroscope
by Yuan Ruichen
Macroscope
by Yuan Ruichen
How Southeast Asia can foster an inclusive economic recovery
While the effects of the pandemic are easing, Southeast Asian economies still face rising food and fuel costs, the end of historically low global borrowing rates, and supply chain disruptions
In a region marked by inequality, governments must ensure a recovery that protects vulnerable groups while being alert about debt sustainability
Southeast Asian nations are on the road to recovery. To encourage domestic demand, governments continue to abolish Covid-19 mobility restrictions and
reopen their borders
. After emerging from the ravages of the Delta variant, the purchasing managers' index in Indonesia, Thailand, the Philippines, Singapore, Malaysia and Vietnam has remained above 50, not entering contraction territory
as China did
this year amid the spread of the Omicron variant.
The increase in manufacturing and service output has led to the creation of jobs and an increase in household income. In its Asian Development Outlook, released earlier this month, the Asian Development Bank raised its growth prediction for Southeast Asia from 4.9 per cent to 5 per cent for 2022.
However, while Covid-19's impact on Southeast Asia has reduced, the region's economies continue to confront headwinds from rising fuel and food costs, the end of historically low global borrowing rates and ongoing supply chain disruptions.
The
return of tourism
, the linchpin of the regional economy, has been sluggish. The external community has lost faith in countries' plans to expedite economic recovery in the next two years by removing Covid-19 constraints.
Smaller economies are more severely hit by inflation and supply interruptions, so it is important to pay special attention to the variations in the recovery process between countries.
Analysis of inflation data for the 10 Asean nations reveals that Laos and Myanmar have the highest inflation rates relative to the rest of the world. For example, Laos' inflation rate in June was 23.6 per cent. Cambodia has not provided inflation data since April, but the problem is likely severe. In Thailand, Singapore and the Philippines, the inflation rate ranges from 6.1 per cent to 7.7 per cent. Only Indonesia, Malaysia and Vietnam have relatively low inflation rates of 3.4 per cent to 4.3 per cent.
In smaller economies, however, increasing fuel costs and a sharp decline in the local currency continue to exert inflationary pressure. Consumer and investor confidence has eroded in Laos, and the outlook for a rebound this year is bleak, with the effects likely to persist into next year.
The pandemic and the effects of the war in Ukraine have cast new light on Southeast Asia's long-standing problem of a lack of inclusiveness. The reality is that external expectations of Southeast Asia's growth potential are nearly as clear as forecasts of the region's increasing inequality.
It is essential to support an inclusive regional economy, not just for the present but also for the future. First, the small economies of Southeast Asia must conduct a thorough evaluation of the efficiency of their preparedness measures and the scope and efficacy of policy support to determine the core causes of the problem.
Second, until the recovery is stable, policy measures should continue to help affected people and businesses. To protect the most vulnerable groups – including young people, low-income earners and women – countries must slow down the removal of policy assistance while being alert about debt sustainability and financial sector concerns.
Small economies have limited policy space and require immediate financial assistance from the international community. The Group of 20's Common Framework for debt treatment can pave the way for countries to restructure unsustainable debt and restore growth through global cooperation.
Yuan Ruichen is a research assistant at the Centre for Southeast Asian Studies, Peking University