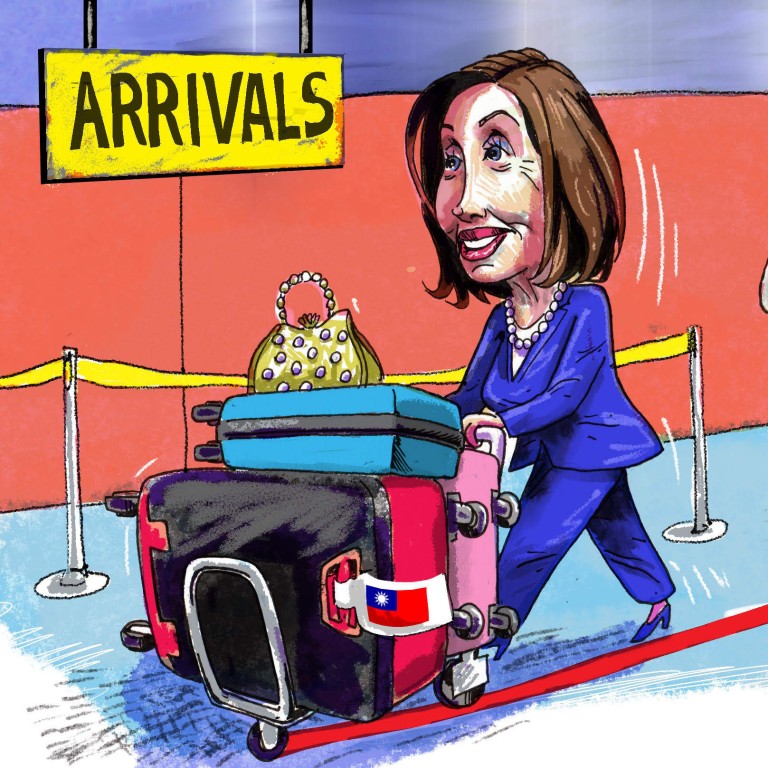 If Nancy Pelosi visits Taiwan, there is almost nothing to gain, everything to lose
With voicing support for Taiwan currently on trend in US politics, the pressure is on the House speaker to make her proposed visit to the island
Yet while little would be lost by her not going – Beijing was never going to change its mind about reunification anyway – the risks to regional security are huge if she pushes ahead
During a visit to China in 1972, I saw a hoarding featuring a soldier holding a bayonet, emblazoned with the words "We must reclaim Taiwan!". I think about this hoarding whenever the subject of Taiwan is raised in the United States, especially whenever a bombastic policymaker or pundit suggests the US can intimidate China out of seeking reunification.
Such sentiment is much in evidence today, as the Ukraine crisis has revived fears that China may try to take the island by force. This fear, coupled with record high
negative views of China
in the US, is prompting members of Congress to more vocally show their support for Taiwan, regardless of the reaction it provokes from Beijing.
Indeed, drawing criticism from Beijing has become a bit of a bragging right, while voicing support from Taiwan is one of the easiest ways for politicians to fluff their resumes as China hawks. In April, Democrat Bob Menendez and Republican Lindsey Graham led a bipartisan group of senators on a
visit to Taiwan
. Chinese state media referred to Graham as a "clown", which Graham described as "high praise".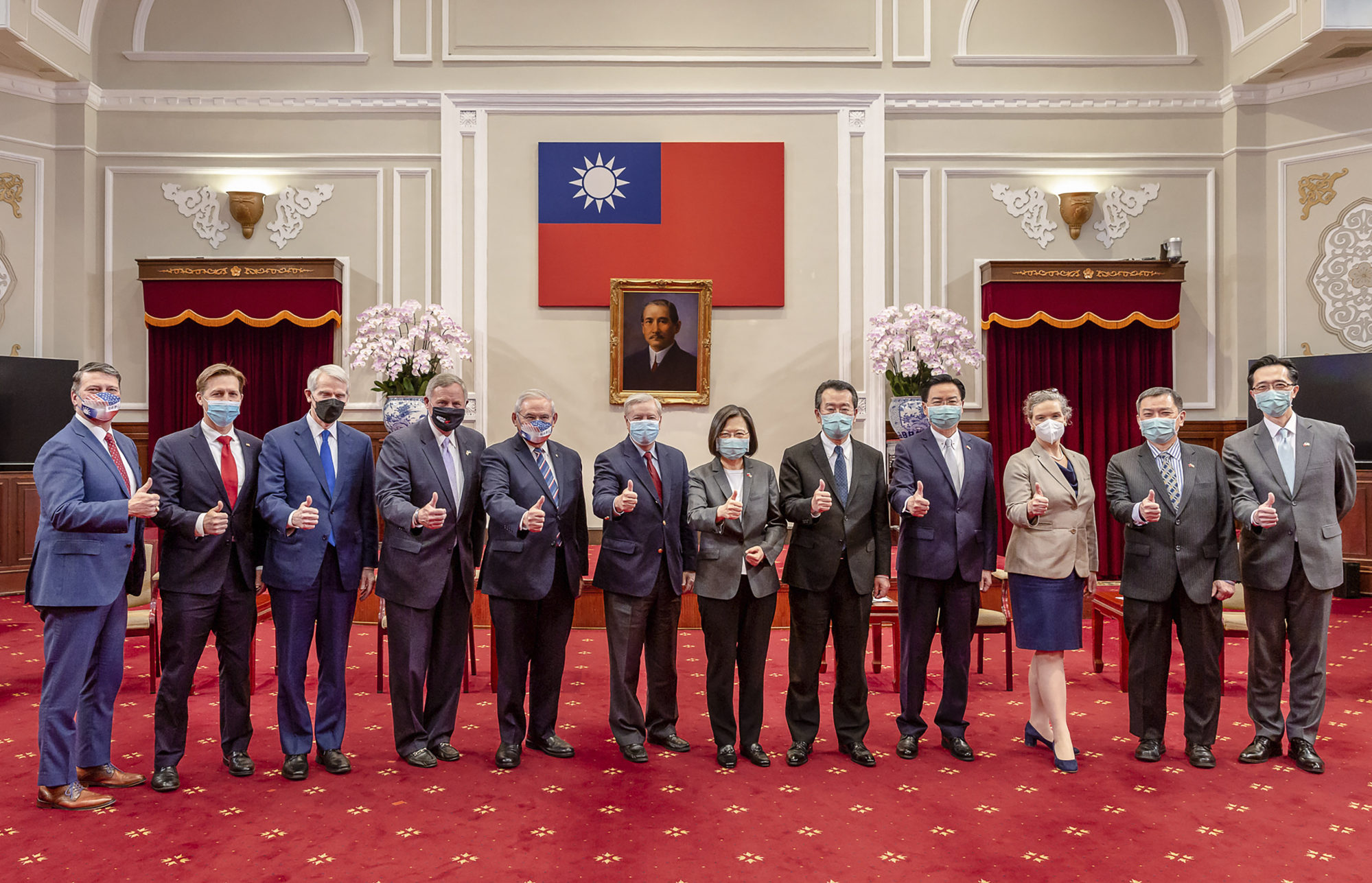 This brings us to Nancy Pelosi's rumoured plans to visit Taiwan next month. China has signalled that this visit would be met with a
stronger reaction
than the other visits by members of Congress in recent years.
This is because she would be the first speaker of the House of Representatives to visit Taiwan since 1997. The speaker is the highest-ranking member of the House and second in line to succeed the president. Pelosi also has a record as a thorn in Beijing's side.
She made her career on the crisis, emerging as a relatively unknown Congresswoman from California to advocate on behalf of Chinese youth studying in the US following the crackdown and urging the White House to extend their visas.
While it is supremely unlikely that China would take such extreme action, the Chinese Foreign Ministry has warned that the response would be strong. And Pelosi can no longer cite ignorance of the risks, as she was briefed by military and intelligence personnel, including General Mark Milley, chairman of the Joint Chiefs of Staff, about their concerns over her trip.
Yet in the US, virtually every pundit's commentary on the issue has been the same: Pelosi must go to Taiwan. She must show Biden that Congress can assert its own foreign policy powers independent of the White House and must not be seen as backing away from bullies in Beijing.
She must show continued support for Taiwan and commitment to the US' allies and partners in the region. Yet none of the above arguments are compelling enough to risk escalating tensions in the Taiwan Strait. The truth is that Pelosi's proposed visit is needlessly provocative.
Congress does have its own independent foreign policy powers. That's how the Taiwan Relations Act came to be in 1979, following Congressional backlash to president Jimmy Carter's decision to normalise relations with Beijing and sever ties with Taipei.
And while it is important for Congress to use this power as part of the checks and balances system that separates the three branches of the US government, this particular situation is hardly an appropriate occasion to do so.
The mainland's nationalist education has raised generations of Chinese to expect nothing less than reunification. Chinese President Xi Jinping and the party have staked their legitimacy on this promise and could hardly retreat on the issue even if they wanted to.
It is dangerous to portray the fate of Taiwan as hanging in the balance of Pelosi's visit. If she does not go to Taiwan, it will have virtually no impact on the status quo. But if she does go, it could harden US-China opposition and prevent further diplomacy between Biden, Xi and their key officials that, however inefficient, is critical to ensuring the stability of the most important bilateral relationship in the world.
Chi Wang, a former head of the Chinese section of the US Library of Congress, is president of the US-China Policy Foundation