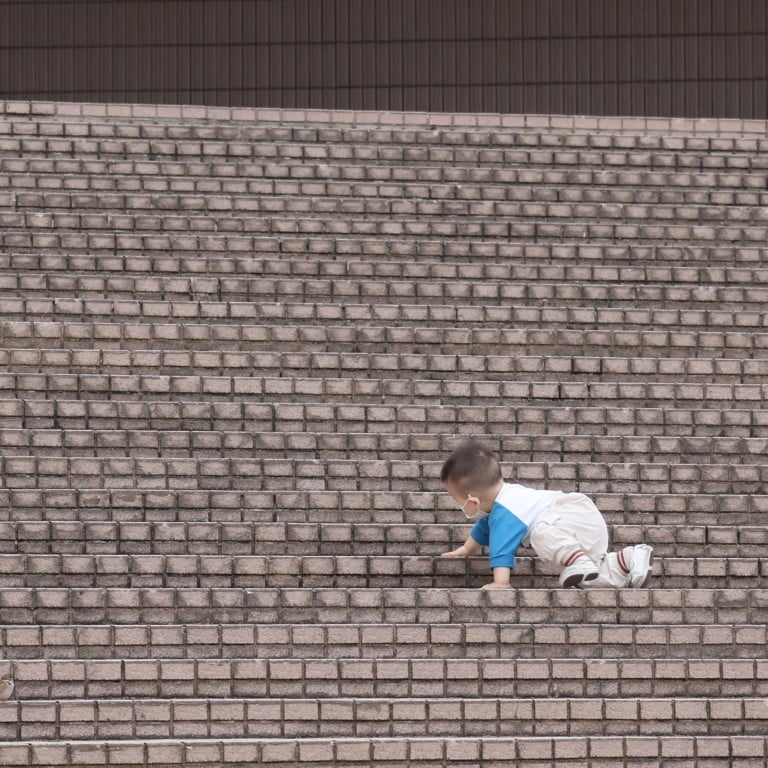 How much does it really cost to raise a child in Hong Kong?
With new estimates putting the cost of raising a child in Hong Kong at HK$6 million, it's no wonder many couples believe they cannot afford to start a family
But does raising children have to be so expensive? In addition to existing measures like free schooling, better deployment of community resources could help
A leading local bank recently interviewed 630 people with current assets of more than HK$1 million to understand their views on the costs of starting a family. Based on the results, the bank estimated that the average annual cost of raising a child in Hong Kong is HK$284,000, which translates to around HK$6 million to support a child until they are 22, and able to be financially independent.
This is a dramatic increase of about 50 per cent from the HK$4 million reported by the same bank 16 years ago. It will no doubt add to the woes of couples who have scaled back or delayed plans to have children due to financial constraints.
According to a 2017
report
by the Family Planning Association of Hong Kong, financial status is one of the biggest factors determining married women's desire for children. Meanwhile, the provision of financial assistance in areas like education would increase their willingness to start a family.
According to the latest Census and Statistics Department's general household survey, the median household income in the first quarter of 2022 was HK$27,900, which would amount to HK$334,800 for the entire year. If we take the HK$284,000 estimated annual cost of raising a child at face value, it is clear that the average local family would struggle to cope.
However, does it really have to cost that much money to raise a child in Hong Kong?
The government's provision of 12 years of free education is well established, while subsidies for
kindergarten fees
were introduced a few years ago. These policies cover a large proportion of the costs of educating a child. Medical services are also well provided and available essentially free.
Of course, if parents choose to enrol their child in a Direct Subsidy Scheme school or international school or educate them abroad, the cost could well exceed HK$280,000 per year. Studies suggest that children with parents who received a tertiary-level education are more likely to go to university themselves than children whose parents did not. Certainly, differences in economic status inevitably mean that some parents can offer their children more choices than others.
However, it is still possible for parents with limited financial resources to provide their children with an effective learning environment. If we look at the
top performing students
in this year's Diploma of Secondary Education examinations, several attend local government subsidised schools. The important thing is to provide a stable and supportive environment in which our young people can grow. Yes, having more resources makes this easier. But it doesn't mean deprived families don't stand a chance.
The current
fertility rate
in Hong Kong is 0.772 per woman, far below the replacement level of 2.1 needed to keep the population stable. Hong Kong's population is dealing with challenges arising from a decline in marriage and a rise in divorce and migration. Let's hope the HK$6 million figure is just a marketing gimmick and will not push the birth rate down even further.
Of course, we need to remove societal barriers to raising children and increase government support for families if Hong Kong is to become a place where one can afford to nurture a child without hurting their future prospects.
To support low-income families and break the cycle of intergenerational poverty, the government should provide essential services for our schoolchildren. Every child is entitled to a proper education regardless of their financial background.
Existing community resources can be deployed more effectively to support children from low-income families to ensure that they are not missing out, which is the guiding principle of the United Nations 2030 Sustainable Development Report "Leave No One Behind".
To adapt a well-known proverb, it takes a village to raise a child, but it doesn't take 6 million dollars. Strong familial and community bonds can help a child grow into a capable and well-adjusted adult, and this is something we all need to work hard to ensure. We will need to invest time and effort; there is no short cut.
Paul Yip is a chair professor (population health) at the Social Work and Social Administrative Department of the University of Hong Kong