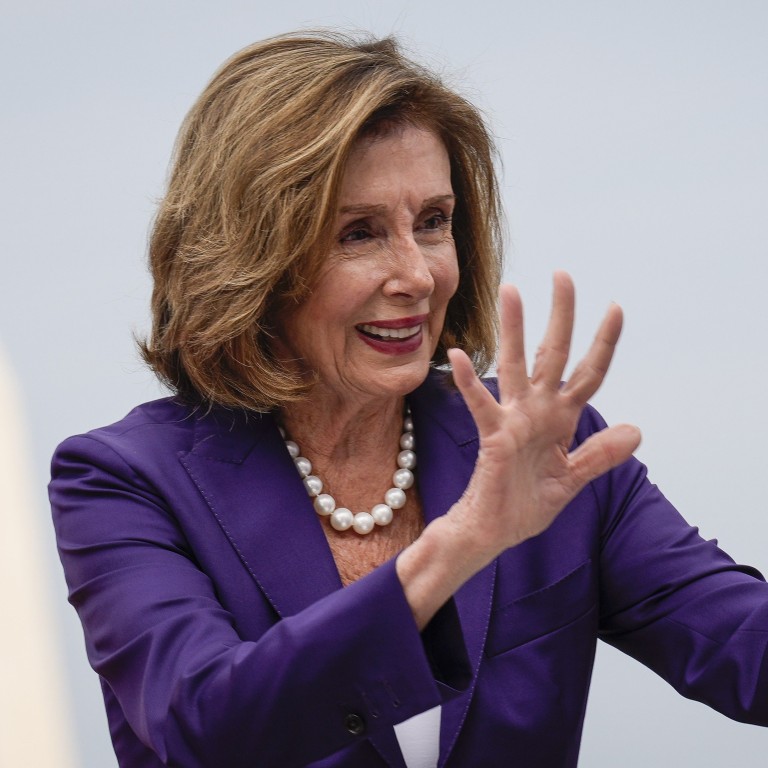 Opinion
Editorial
by SCMP Editorial
Editorial
by SCMP Editorial
Fate of US-China ties rests on how Biden handles Pelosi trip
American president must heed warning of counterpart Xi Jinping over rumoured visit by top official to Taiwan at a time when both countries should be cooperating for mutual benefit and to resolve global challenges
Presidents Xi Jinping and Joe Biden had many potential issues in fraught Sino-United States relations to discuss during their latest phone conversation. But for all the urgency of resolution of matters such as trade tariffs, military provocations, the war in Ukraine and cooperation on the Covid-19 pandemic and climate change,
Taiwan
was the focus.
There was every reason; tensions have been rising despite American assurances of adherence to the one-China principle and a rumoured visit of House of Representatives speaker Nancy Pelosi threatens to upend ties.
The Chinese leader understandably gave what was perhaps the strongest-ever warning to Washington that "those who play with fire will perish by it".
Xi said Beijing was obliged to
act over Taiwan
, safeguarding China's national sovereignty and territorial integrity being "the firm will of the more than 1.4 billion Chinese people".
He was amplifying a position that China has red lines that can never be crossed. The American leader said his country's one-China policy would not change and the US did not support Taiwanese independence.
But rhetoric and actions have revealed otherwise, the latest being the sailing of a US aircraft carrier group towards the self-ruled island.
The US has recently increased weapons sales to Taiwan, boosted military patrols in the region and given diplomatic backing to the island on several occasions through visits by officials.
Biden has three times said the
US would come to its defence
if the mainland attacked. Russia's
invasion of Ukraine
has spurred such talk; some Americans and Taiwanese see it as a blueprint for Beijing's takeover. But circumstances are markedly different and provocations are being driven by the US, not China.
Pelosi's possible Taiwan visit has been framed as that of a private citizen, but as the House speaker, she is second in line to the presidency and also from
Biden
's Democratic Party.
No American of her stature has gone to the island since 1997, but China was then not as wealthy, powerful or influential.
A trip to Southeast Asia was cancelled in April when she caught Covid-19 and while it is expected to begin soon and involve stops in Japan, Singapore and Indonesia, a Taiwan leg has neither been confirmed nor denied for what officials say are national security reasons.
A stopover would worsen ties between Beijing and Washington, escalate tension and add to uncertainty over the Taiwan Strait.
The US should be cooperating with China at multiple levels for mutual benefit and to resolve global challenges. High-level interaction is essential and the fifth round of talks between Xi and Biden has enabled the sharing of views. But progress on issues marring ties now hinges on how Biden handles Pelosi's trip.