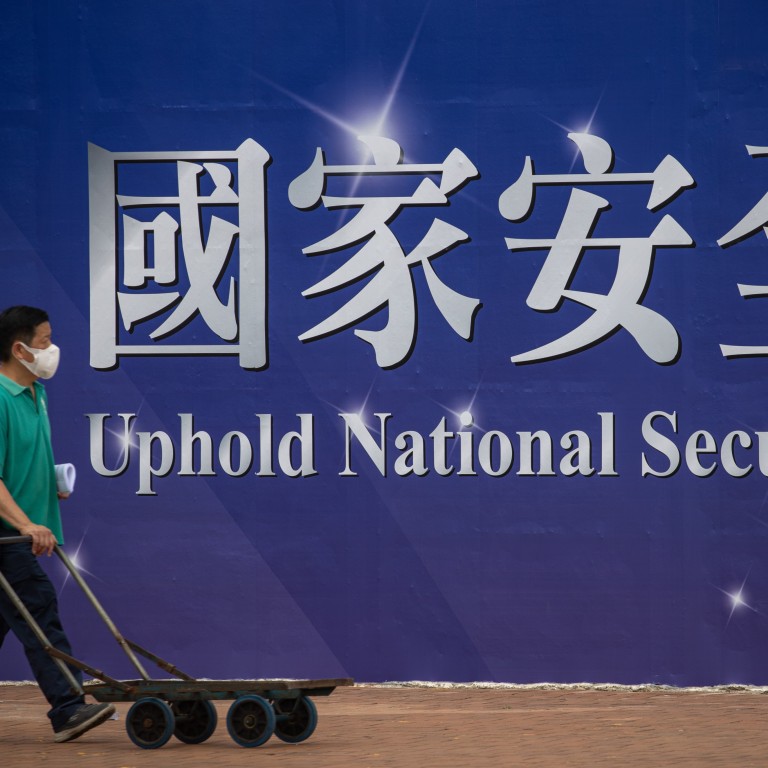 Why Hong Kong should heed UN condemnation of its failure to protect basic rights
The UN's top human rights body has sharply criticised Hong Kong's application of the national security law, making it clear basic freedoms and the rule of law are in jeopardy
Rather than trotting out the same tired responses, the government should take steps to repair Hong Kong's reputation before it is too late
There is no way to sugarcoat it. Hong Kong's obligations under the International Covenant on Civil and Political Rights to protect basic rights and maintain the rule of law have been sharply condemned by the United Nations' leading expert body on human rights.
Both the
Sino-British Joint Declaration
and Basic Law place the obligations to protect basic freedoms and the rule of law at the heart of Beijing's commitments to Hong Kong. These commitments were judged to be essential to maintaining Hong Kong as an open, rule-of-law-based society. Failure means Hong Kong's basic freedoms and the rule of law are in jeopardy.
As a matter of common sense, the expert committee probably recognised that Hong Kong's protesters did not take to the streets without cause, and that they, as committed citizens, may have been reacting to government failures and to excessive police behaviour, which the committee also condemned.
It also makes clear that it is not the enactment of the national security law but Hong Kong's version and application that is the problem. I address here only a few of the committee's concerns.
It was "deeply concerned" that the national security law "prevails over other local laws in case of conflicts and consequently overrides fundamental rights and freedoms protected by the covenant". In fact, the Court of Final Appeal has extended this override even to conflicts with the Basic Law, rendering any objectionable provisions beyond judicial oversight.
The committee especially condemned the "overly broad interpretation of and arbitrary application of the law", noting it has been used to arrest over 200 people, including "journalists, politicians, academics, students and human rights defenders who have expressed dissenting opinions". Both lawyers and legal academics are hard pressed to know the red lines, much less Hongkongers in general.
The committee recommends that the national security law and sedition ordinance be repealed, and that any application in the interim be fully consistent with the covenant. It further recommends that any planned national security laws be subject to public consultation and conform with the covenant's requirements.
To meet these standards, such laws should not serve as a catch-all basket for public opposition but regulate only threats of violence or similar unlawful action.
The committee also condemned the failure of the new electoral system to comply with the covenant. It notes the 2021 changes give "little or no chance for candidates of opposition parties to stand for election". In fact, none did.
The governments in Beijing and Hong Kong would be well advised to take the committee's and similar views to heart before damage to Hong Kong's reputation is irreparable.
Professor Michael C. Davis, formerly a professor the HKU, is currently a global fellow at the Wilson Center and a professor of law and international affairs at the Jindal Global University