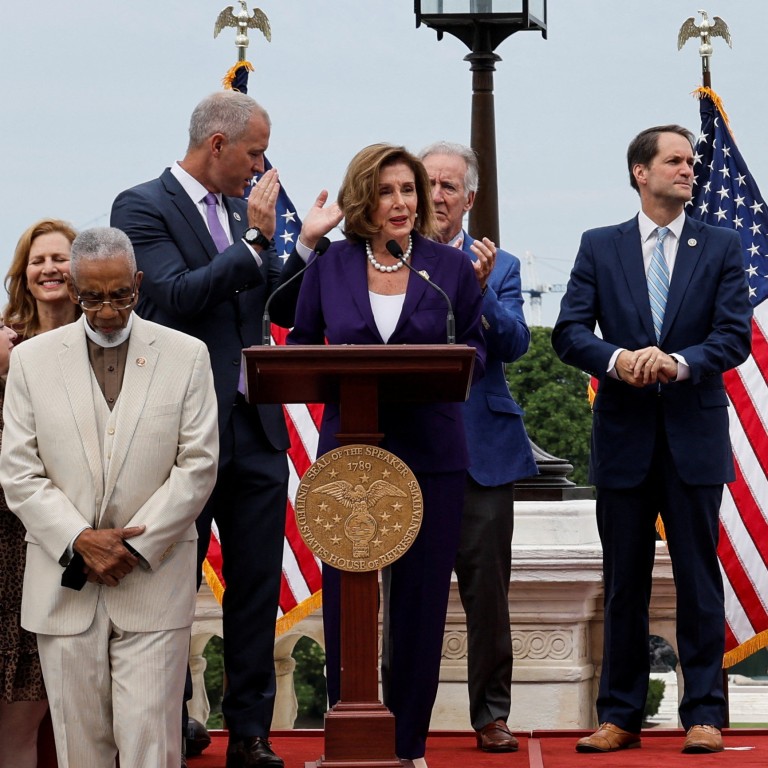 Opinion
Editorial
by SCMP Editorial
Editorial
by SCMP Editorial
Semiconductor push by US against China will have no winners
American attempts to decouple from chips trade by boosting domestic manufacturing threatens innovation and carries a high price for consumers
Semiconductor chips are perhaps the best example of what a globalised market can achieve.
At the core of electronic devices, they enable advances in telecommunications, computing, artificial intelligence, robotics, transport, medical equipment and military systems.
Demand and the cost and complexity of production have created highly specialised global supply chains and open trade to ensure components can be quickly manufactured and shipped to where they are needed.
Washington's belief that China's involvement in the industry threatens national security and its push to decouple through boosting domestic manufacturing threatens technological advances while carrying a significant price tag for companies and consumers.
Technology has been a key area of concern for the United States as it tries to maintain geopolitical, economic and military dominance. Legislation known as the Chips and Science Act, approved by Congress and set to be signed into law by President Joe Biden, intends to go a significant way towards that aim.
The US semiconductor industry would receive more than US$52 billion in grants for research and manufacturing and support for regional technology hubs.
Further funding aims to limit the scope of Chinese telecommunications firms. In another move, the US and Japan have agreed on a joint research centre to develop next-generation chips.
Biden's administration and that of his predecessor, Donald Trump, have already tightened export curbs, placed China's top chip manufacturer SMIC and other leading technology firms on the US commerce department's trade restriction list, and blocked Chinese companies from acquiring American counterparts perceived as being strategically important.
Beijing has understandably responded by hastening efforts for semiconductor self-sufficiency through spending hundreds of billions of dollars on the sector with the aim of producing 70 per cent of the chips needed.
But developing such capability is difficult given how globalised the industry has become; the US leads in knowledge-intensive facets such as design and core intellectual property, 75 per cent of manufacturing is concentrated in South Korea, Taiwan and mainland China, the Netherlands has become a hub for technology and equipment, and most raw materials come from Japan and Mexico.
The disruption to supply chains caused by the pandemic reflects the difficulty, with chip production shortfalls last year impacting the global manufacture of household and personal appliances, vehicles and computers.
The cost of decoupling from China is high for US companies and workers. Many US allies reject severing Chinese trade links. Future innovation for the industry would also be harmed. Washington needs to reconsider the wisdom of its strategy.