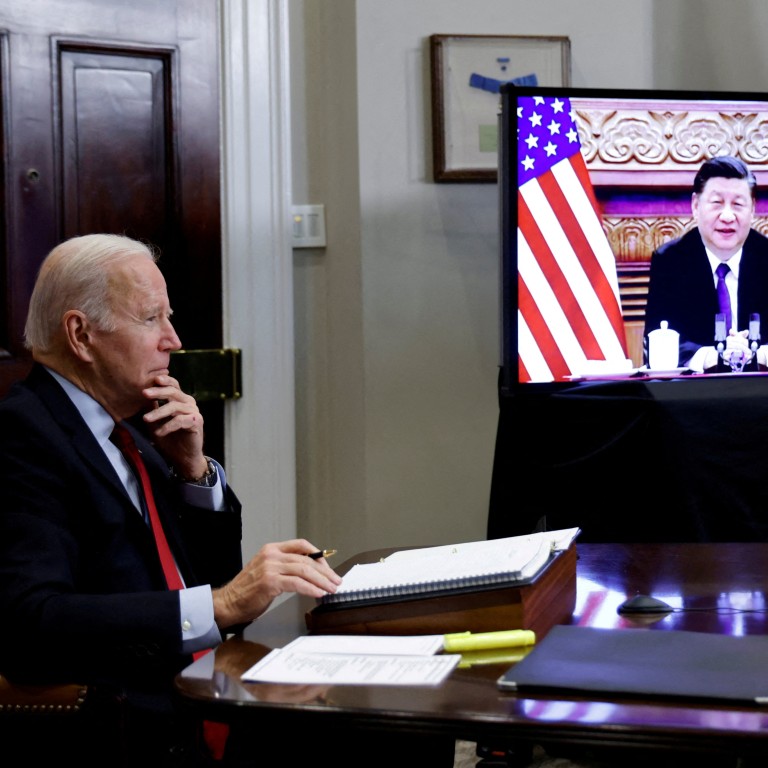 Why Xi Jinping must meet Joe Biden in person in Bali and Bangkok
The G20 and Apec meetings have long been important for multilateral governance and US-China relations
While Xi has stated his support for the upcoming G20 Bali summit, it isn't known if he will attend in person. Doing so would go a long way to improving bilateral ties
Will China's President
Xi Jinping meet his US counterpart Joe Biden
during the forthcoming G20 and Apec summits? The 17th G20 summit will take place on November 15-16 in Bali, Indonesia. Soon afterwards, Thailand, a fellow member of Asean, will host the Apec leaders' meeting in Bangkok on November 18-19.
Leaders of the Group of 20 nations, including China, Japan, South Korea, Australia and the United States, are expected to head for the Asia-Pacific Economic Cooperation forum in Bangkok from Bali.
In February, the Biden administration announced that the US would host the Apec meeting next year. It clearly hopes to promote its Indo-Pacific agenda, which lately includes leading the
Indo-Pacific Economic Framework
.
Meanwhile, China has criticised the US and others for seeking to replace inclusive Asia-Pacific cooperation with exclusive Indo-Pacific groupings.
G20 and Apec are the remaining concerts of powers established in the post-Cold-War era in the trans-Pacific region. Both China and the US are part of G20 and Apec, which has worked well not only for regional economic integration but also for US-China relations.
But it is not clear whether Xi will go to Bali, Bangkok and the US in person. Nor is it known if he will have bilateral meetings with Biden in Indonesia or Thailand.
Xi met then US president Donald Trump at G20 summits in Germany, Argentina and Japan, but he has yet to meet Biden in person since Biden became president.
Before Covid-19 erupted, Chinese leaders had actively attended G20 and Apec meetings to participate in multilateral governance and improve bilateral relations, particularly with the US.
During the US presidency of Apec in 1993, not only did the era of "open regionalism" begin to proper in the Asia-Pacific, US-China relations were also reset, when Chinese president Jiang Zemin joined the first Apec summit in Seattle at the invitation of US president Bill Clinton. That meeting was very meaningful.
Today, trans-Pacific and US-China relations are in a completely different place. However, if Xi does attend the Apec summit next year at Biden's invitation, it will go a long way towards stopping the downward spiral in bilateral relations. We may even witness a tentative normalisation of ties, at least in the short term, ahead of the next US presidential election.
Thus, to make this Apec trip possible, with help from Asean leaders, Xi needs to meet Biden in Bali and Bangkok.
Pang Zhongying is a chair professor in international political economy at the School of Economics, Sichuan University in Chengdu