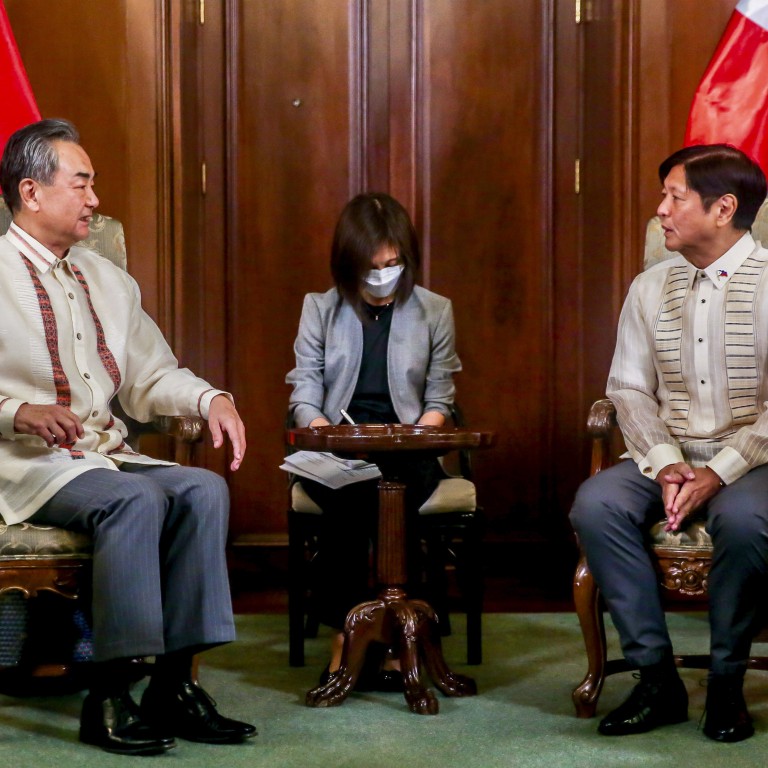 Whatever Marcos' rhetoric, it suits Manila to be friendly with China and the US
The Philippine president's uncompromising tone on the South China Sea is probably meant to reassure Western allies and the domestic audience
Economically and politically, however, China remains an important partner of the Philippines and a significant part of Marcos' calculations
More than a week before Ferdinand "Bongbong" Marcos Jnr announced his presidential candidacy last year, he declared that outgoing Philippine president Rodrigo Duterte's policy of engaging China, although subject to criticism, "is the right way to go. Because whatever we do, we can't go to war."
At ensuing presidential debates, Marcos continued to underscore his commitment to a dialogue-based approach to the festering dispute around the South China Sea.
Following his election victory, however, he has taken a more strident stance on maritime territory.
Just weeks after his win,
he said
in May: "Our sovereignty is sacred and we will not compromise it in any way. We will not allow a single square millimetre of our maritime coastal … rights to be trampled upon." And in his
first State of the Nation Address
last month, he took the same uncompromising tone.
In contrast to Duterte, who once called the 2016 tribunal ruling against Beijing's claims in the South China Sea a
piece of paper
, Marcos has described the ruling as "very important" and a tool for Manila "to assert our territorial rights".
Meanwhile, the new Philippine government has suspended three major Chinese-backed railway projects, openly fretting over financing issues.
Marcos has also adopted a friendlier approach to Washington than Duterte. This does not mean he is rolling back relations with China. Instead, he is pursuing more balanced relationships with all major powers to enhance the Philippines' strategic capital.
The ties that bind the Marcoses and China stretch back to 1975, when the Philippines was among the first US treaty allies to formalise diplomatic relations with Beijing. In fact, Marcos had accompanied his mother, then first lady Imelda Marcos, to her meeting with Chairman Mao Zedong in China the previous year.
After the Marcos dictatorship fell, the family regained a foothold in Philippine politics in the northern region of Ilocos, which has enjoyed robust commercial and diplomatic ties with China.
At the same time, the Marcoses have also had generally warm ties with the West, unlike Duterte, who was embittered by his experience of American influence in his home city of Davao. It's quite telling that, days after his election win, Marcos made a private family visit to a Western country, Australia.
He also had a cordial phone conversation with US President Joe Biden and a personal meeting with US Deputy Secretary of State Wendy Sherman.
The White House has already extended an invitation to Marcos to visit, while he welcomes expanded trade ties with the US.
The Philippine president's hardening rhetoric on China is likely to be more tactical than strategic, partly meant to reassure Western allies, who were troubled by Duterte's pivot to China at the expense of traditional partners.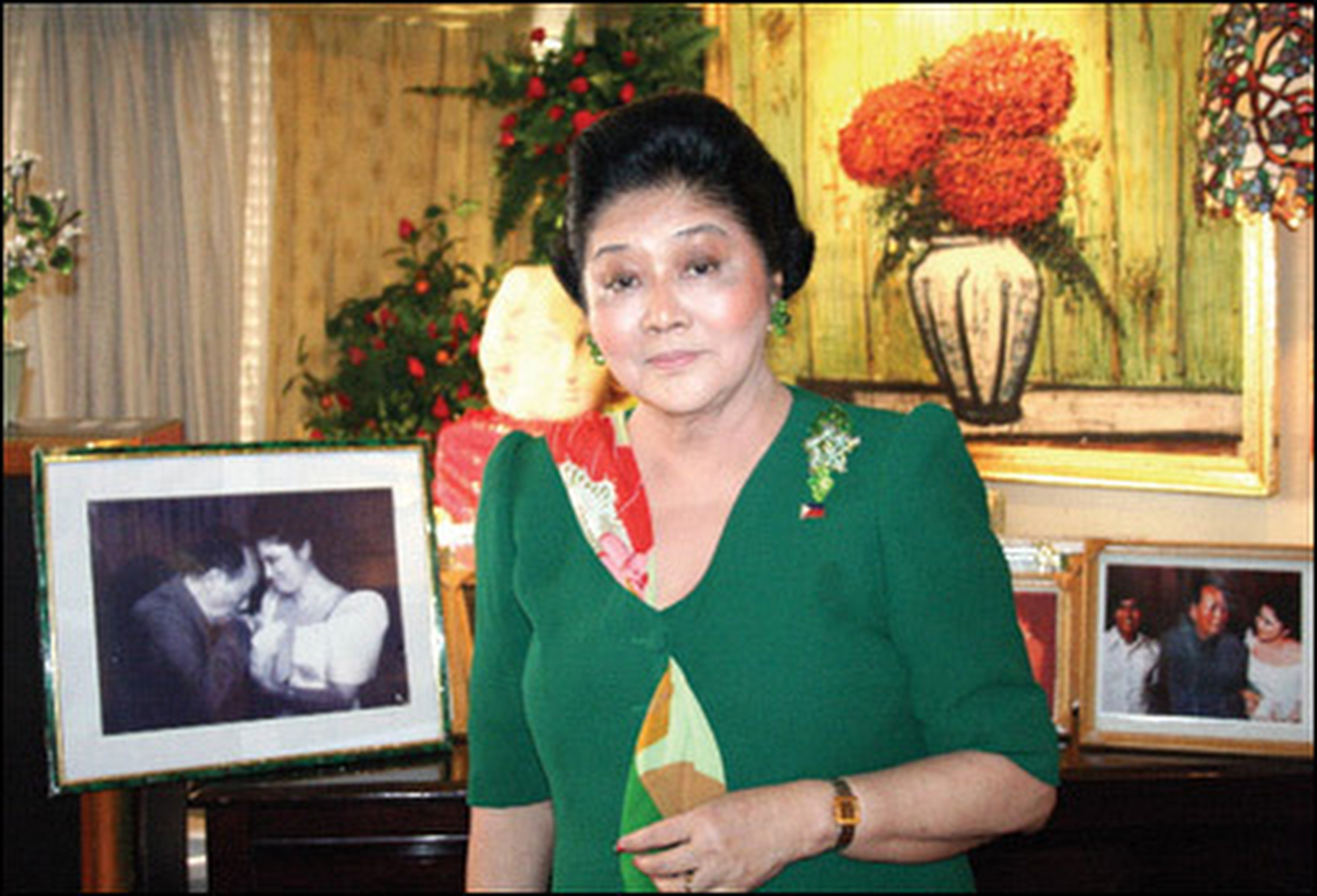 But it's also a concession to public opinion, which has soured on China amid the continuing maritime dispute. A recent survey showed nearly nine out of 10 Filipinos wanting the Marcos administration to take a tougher stance on the South China Sea.
Nevertheless, there are three reasons Marcos has described China as his country's "strongest partner". First, the Philippines faces a massive infrastructure spending gap.
According to the Asian Development Bank, developing countries in the region will collectively need to spend about US$1.5 trillion annually over the next decade to boost economic growth and enhance climate resilience.
The Marcos administration has vowed to spend up to 6 per cent of gross domestic product on infrastructure in the coming years. A recent report revealed that the previous administration was able to finish only 12 out of 119 big-ticket projects.
With national debt at a 16-year high and a soaring fiscal deficit, there is a desperate need for foreign financing that cannot be fully met by traditional allies such as the US and Japan.
Thus, the Marcos administration's suspension of the Chinese projects may be part of broader efforts to negotiate better terms from foreign partners. After all, Philippine officials have raised concerns over relatively high interest rates.
Moreover, China does not only represent a major source of infrastructure financing through its massive Belt and Road Initiative; it also offers unique advantages.
For instance, Chinese companies have shown their ability to operate in tough environments, including regions with regulatory uncertainty and without basic security, and to deliver infrastructure in a relatively short timespan.
Already a world leader in the development of traditional infrastructure such as high-speed railways, China has also emerged as a source of cutting-edge technology, including 5G telecommunications, renewable energy, artificial intelligence and electric vehicles production.
Lastly, China might prove to be a major strategic asset to Marcos. Although he will enjoy sovereign immunity while in office, his family still faces litigation over allegations of corruption during the Marcos dictatorship.
Besides, the Marcos political dynasty remains notorious among mainstream media outlets, civil society groups and progressive parties in the West, including in Washington.
By having Beijing on his side, Marcos can hope to coax Western governments to hold back criticism of his governance and human rights record. By maintaining generally warm relations with rival powers, Marcos can also enhance his strategic capital and extract maximum benefits from multiple partners.
Richard Heydarian is a Manila-based academic and author of "Asia's New Battlefield: US, China and the Struggle for Western Pacific" and the forthcoming "Duterte's Rise"