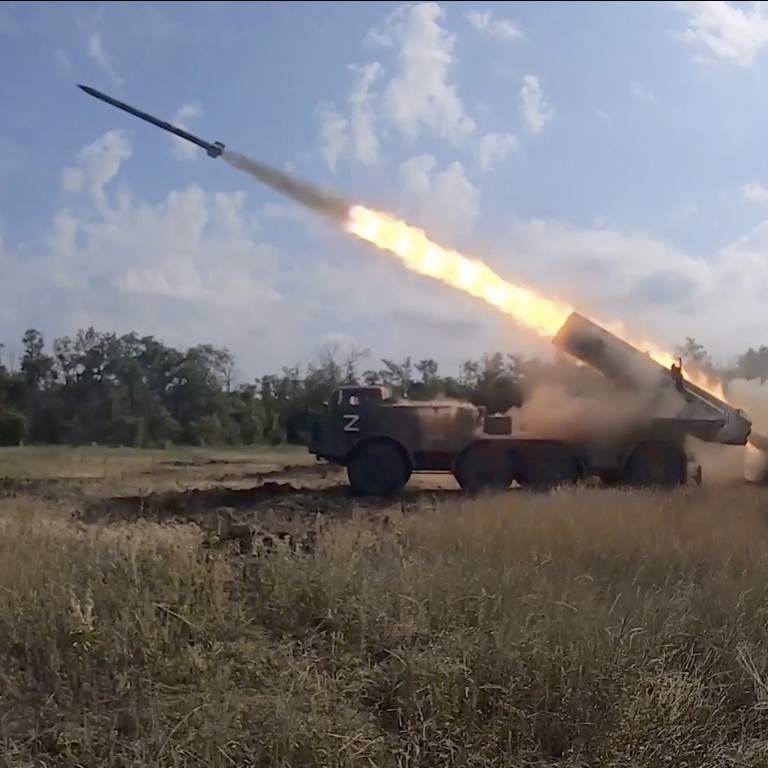 Opinion
Editorial
by SCMP Editorial
Editorial
by SCMP Editorial
China can mediate in Ukraine war when conditions are right
Volodymyr Zelensky wants Beijing to use its bonds with Moscow to bring an end to the fighting, but force, threats or punishment will not deliver peace
No country has as much diplomatic clout with Russia while also having equally good ties with Ukraine as China. Ukrainian President Volodymyr Zelensky's seeking talks with Xi Jinping to help end the crisis over the invasion of his country is unsurprising. Lower-ranked officials have been making overtures to Beijing to pressure for an end to the war. But as Chinese leaders have made plain, mediation efforts have to be made under the right conditions.
Zelensky told this newspaper in his first interview with Asian media since the invasion on February 24 that Beijing's close economic and political bonds with Moscow give it considerable influence to bring about an end to the fighting. Through its permanent seat on the United Nations Security Council, it also has the means to ensure that countries adhere to global standards. But not all governments think alike and the Ukrainian conflict is a case in point. The sanctions and other punitive measures against Moscow that the United States and its allies have imposed, and Kyiv has been promoting, are not supported by Beijing, which has also stayed silent on calls to condemn Russia's actions.
Beijing is not alone; India, Vietnam and South Africa are among the more than 30 nations to have retained a neutral position. The Chinese stance is that diplomacy and negotiations are the best way to settle a dispute and sanctions are ineffective or applied for political gain. A number of governments also believe the crisis is the result of United States-led efforts to undermine Russia's security through the Nato alliance. Zelensky's siding with Washington and its allies over economic and diplomatic penalties, and the push for Ukraine's membership of Nato, are bound to vex some countries.
But that does not mean Beijing has been idle in seeking peace in Ukraine. China is the country's biggest trading partner and Kyiv has signed on to its Belt and Road Initiative infrastructure scheme. While no specifics have been given, Chinese state media has reported Beijing is "doing its best" by "making unremitting efforts to defuse tensions and working actively to promote dialogue". It has also sent millions of dollars of humanitarian aid to Ukraine, including food, medicine, baby milk formula and sleeping bags.
While the US and other Western countries have been providing such help, they have also been sending weapons. Coupled with the sanctions, the actions are only prolonging the war, the misery of those caught up in the fighting, and eroding mediation efforts. Zelensky wants China's help and arguably no other nation has as much influence on Moscow. But successful mediation cannot come from force, threats or punishment; it requires a deft diplomatic hand and particular circumstances.