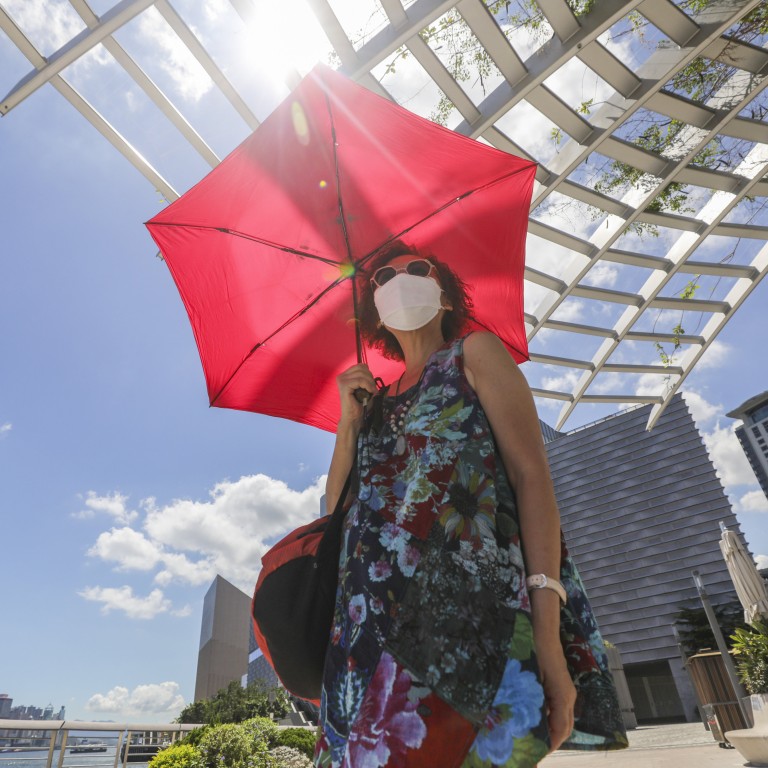 Hong Kong plans and studies while climate change accelerates. Are we acting quickly enough?
Recent record heatwaves, including in Hong Kong, should have hammered home the deadly and immediate impact of climate change
Yet the city's action plan for 2050 seems remarkably relaxed, and measures taken so far are often inadequate and even downright questionable
So here we are. The heating is on. No longer are we predicting that global warming may occur, with experts cautiously saying this or that weather event just might be attributable to climate change.
The tracker gives a highly insufficient rating to the climate efforts by China, including Hong Kong. But are Hong Kong's measures enough to tackle climate change?
For answers, you might check Hong Kong's Climate Action Plan 2050, published last October. This booklet starts well, with a brief chapter summarising the issue and Hong Kong's strategies and actions.
While this seems a splendid idea, the action plan admits to great challenges. For some indication, consider what you do on a typical today.
Did you shower? Carbon emissions were involved in providing water and any heating. Did you then get dressed, and ate breakfast with tea or coffee? More carbon emissions. Likewise, if you took transport and a lift to an air-conditioned office. Even reading this article involves carbon emissions.
Which is not to say that you are the cause of climate change. Big businesses may have tried to put the spotlight on individual responsibility in environmental issues, but the heavy lifting is for governments and businesses. And in Hong Kong, like much of the world, that heavy lifting has barely begun.
The action plan includes measures already taken in Hong Kong, but too often these are inadequate, even downright questionable.
Government buildings have reduced energy use, yet shops and malls still spill chilled air into the streets. "Green transport" is mentioned, in a place where it takes a brave soul to cycle in the city. Urban forests seem worthy, never mind the near-lifeless lawns at Tamar.
Meanwhile, the solitary wind turbine on Lamma has been turning since 2006, like a monument to Hong Kong's inaction on renewable energy.
Ideally, responding to climate change also involves strengthening defences against extreme weather events such as floods, typhoons and storm surges, as well as sea level rise. All are mentioned in the action plan, but while Hong Kong has impressive drainage facilities to limit the impact of severe rainfall, there is nothing comparable protecting its coastlines.
Typhoons have caused massive damage and loss of life in Hong Kong. A 1937 storm killed around 11,000 people, many in homes pulverised by a storm surge that inundated Tai Po and Sha Tin.
This reclamation appears risky as the sea rises and stronger typhoons are possible, and I've written before that Lantau Tomorrow could be a folly, prompting the Civil Engineering and Development Department to respond that the design standards and technology will, "take into consideration the probable severe weather conditions including storm surges". But, as we move into uncharted territory, what is probable?
This makes the case for exploring worst-case scenarios as climate change accelerates – not so we throw up our hands in despair but to compel action, just as the idea of a "nuclear winter" galvanised disarmament efforts.
With climate change clearly a present-day danger, Hong Kong's 2050 action plan seems remarkably relaxed, as if we have ample time for studies and discussions.
Perhaps we'll be lucky, and the approach will prove justified. But it's also worth bearing in mind the conclusion of the "endgame" paper: "Facing a future of accelerating climate change while blind to worst-case scenarios is naive risk management at best and fatally foolish at worst."
Martin Williams is a Hong Kong-based writer specialising in conservation and the environment, with a PhD in physical chemistry from Cambridge University