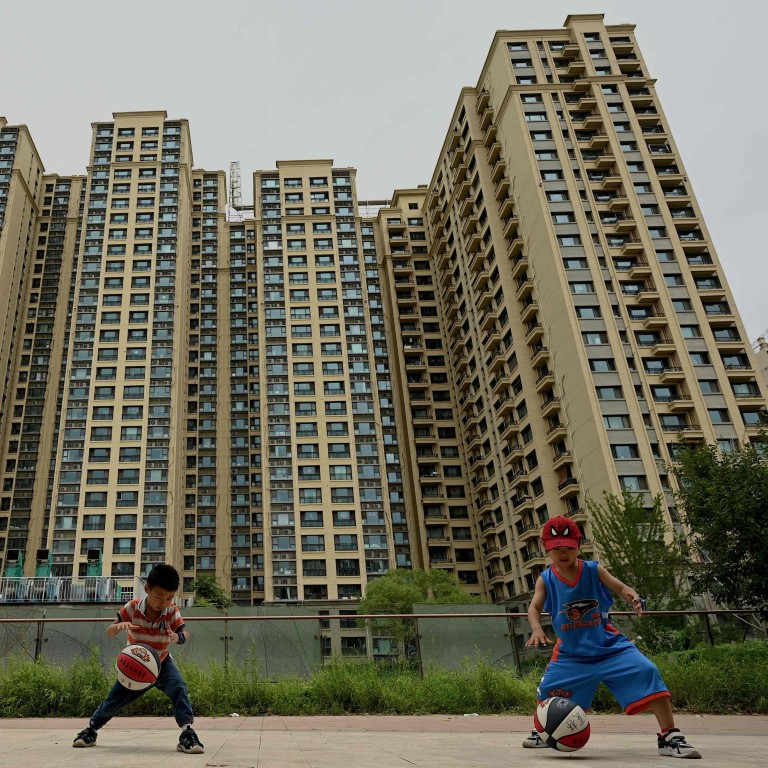 The solution to China's property crisis: nationalise indebted developers and bring back social housing
Beijing plans to bail out the country's beleaguered developers and ensure unfinished homes are completed, but this won't solve the crux of the problem
In the long term, a Singapore-style social housing model could address the dearth of affordable homes in major cities and reform a sector driven for too long by profit
Chinese homebuyers are squeezed between delayed completion of their homes and continued mortgage payments. In protest, some have coordinated to
stop mortgage payments
, affecting 325 half-finished projects in about 100 cities, according to WeNeedHome, a crowdsourced repository on GitHub. Such desperation belies deep-rooted problems in China's housing sector.
A growing contagion of China's real estate developers face liquidity crunches. More than half of listed developers reported losses in the first half of this year. And Evergrande failed to come up with a preliminary restructuring plan by the end of last month.
On paper, there is enough housing space for everyone in China. But flats have been built in the wrong places. There are
ghost cities
with few residents while dire housing shortages persist in major cities.
At the root of such failures is an over-reliance on the market to provide housing. Before economic reforms, most people lived in housing provided by their danwei (work unit).
After policy changes in 1998, danwei housing was phased out. The new housing policy was initially anchored in social housing, but over time, private housing came to dominate the market.
To help
solve the debt crisis
among property developers, Beijing will set up a rescue fund of up to 300 billion yuan (US$44.3 billion), starting with 80 billion yuan. The money may be used to help developers complete unfinished projects, and purchase units which can be let out as rental housing.
However, local governments are still responsible for the delivery of unfinished projects, and it is unclear where they will get the financial resources needed. Their addiction to land-based financing is the root of the mess today.
Now, most face aggravated fiscal pressures: the pandemic has led to lower tax revenues and
huge spending
on endless Covid-19 testing. Many also face sharp drops in land sales which on average made up a third of fiscal income.
It is time to take another look at the unsustainable central-local fiscal imbalance – where local governments are tasked with a disproportionately high share of fiscal responsibility compared to their allocated share of tax income. They have few options other than land-based financing to close the fiscal gap.
In the meantime, Beijing must step in, both for immediate relief, and to set the course for longer term solutions.
Some of the unfinished units, upon purchase by the rescue fund, may indeed be rented out. But this does not address the crux of the problem. Most of the unfinished units affected by the mortgage strikes are in Henan, Hunan, Hubei, Hebei, Shaanxi and Guangxi – not the regions with the tightest housing supply.
Such "rescues" will not address shortages in major cities like Beijing or Shanghai. They will mainly moderate the pains from past excesses without addressing the underlying imbalances.
Moreover, unlike in some Western countries, few people want to rent for life in China. Renting is but transitional. The long-term solution is Singapore-style owner-occupied social housing.
There are many good public policy practices in Hong Kong the mainland could have learned from. The mainland emulated the one thing it should not have:
land-based fiscal financing
. China has also learned many important practices from Singapore, but not the most important one: social housing.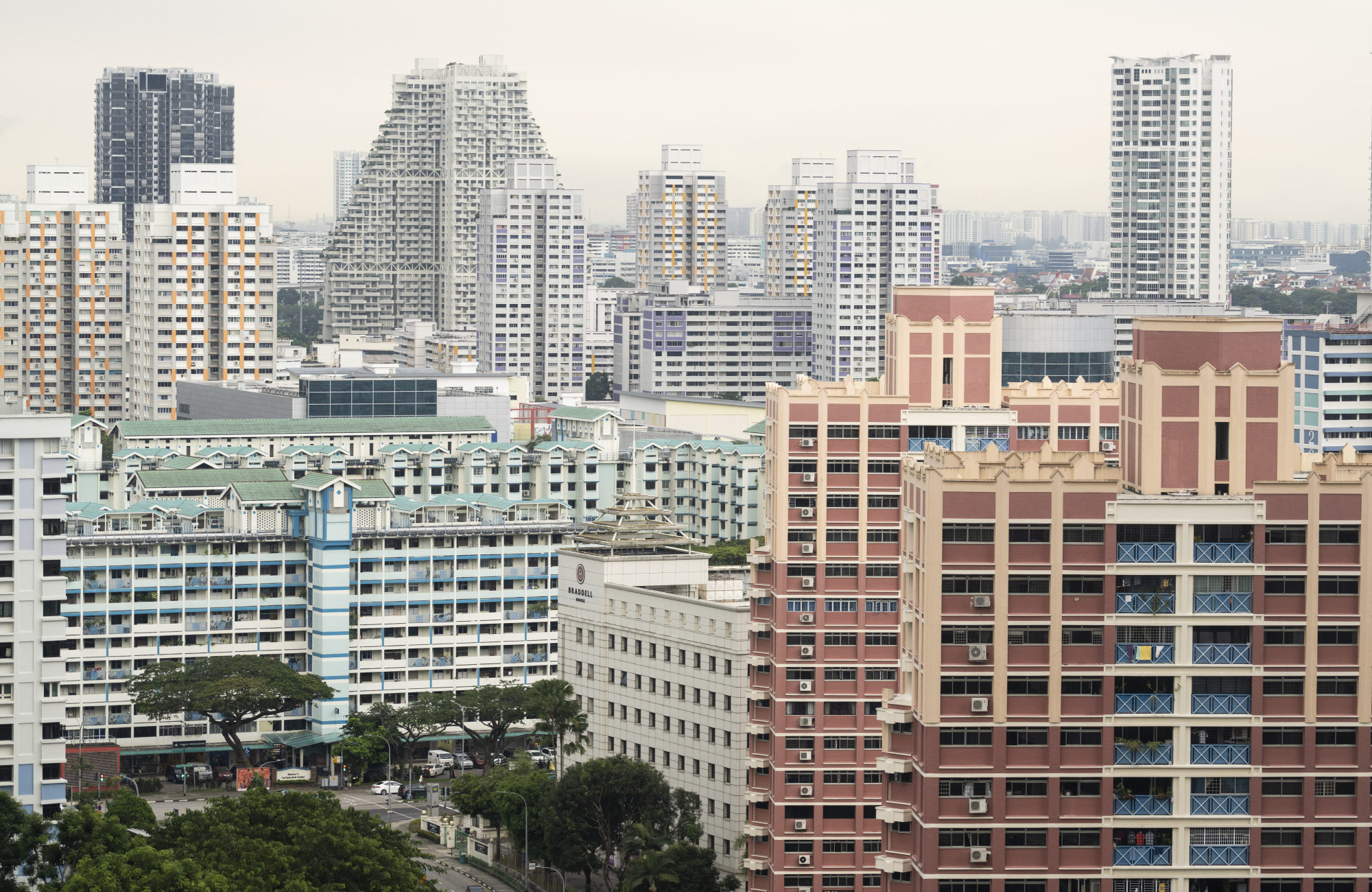 Funding the completion of "rotten-tail" projects is important for social stability. Yet instead of bailing out beleaguered real estate developers, Beijing could consider "nationalising" some of them, turning them into instruments for pursuing its
social objectives
.
There is no shortage of state-owned property developers, either at the national, provincial or local level. But they behave no differently from private developers, being primarily profit-driven.
China may not be ready for something of the scale and influence of Singapore's Housing and Development Board. To start with, Beijing can build a new breed of "social enterprises" whose primary objectives in property development are social rather than profit-oriented.
Instead of building from scratch, Beijing could use financially distressed real estate developers with good skills and networks as the kernel for such initiatives.
Such "nationalisation" need not be complete. There may still be significant private shareholders, particularly for publicly listed companies. They can still pursue commercial projects. Social housing would be developed at a reasonable profit, with local governments as clients or co-developers.
Beijing is no longer among the top three destinations for new graduates in China, even as it remains the second-best city for job opportunities. Among the factors discouraging new graduates is the shortage of affordable housing in Beijing.
Some cities, such as
Shenzhen
, have used "talent housing" to overcome the problem of expensive housing. As talent flow has become a key driver of regional economic development, the central government should not overlook social housing as a broader policy tool.
Beijing cannot rely upon local governments to provide adequate social housing, as it would distract from the land revenues they may obtain from market housing. As social housing is misaligned with the short-term fiscal incentives of local governments, only a few well-resourced and farsighted local governments can make such investments.
No one is arguing for an entirely centrally-planned housing supply. Yet in view of market failures and misaligned local incentives, the central government has a role to play in social housing – all the more important as an instrument of regional development in guiding talent flow. Instead of mere firefighting, Beijing could make use of the current crisis to make a turn towards social housing.
Winston Mok, a private investor, was previously a private equity investor