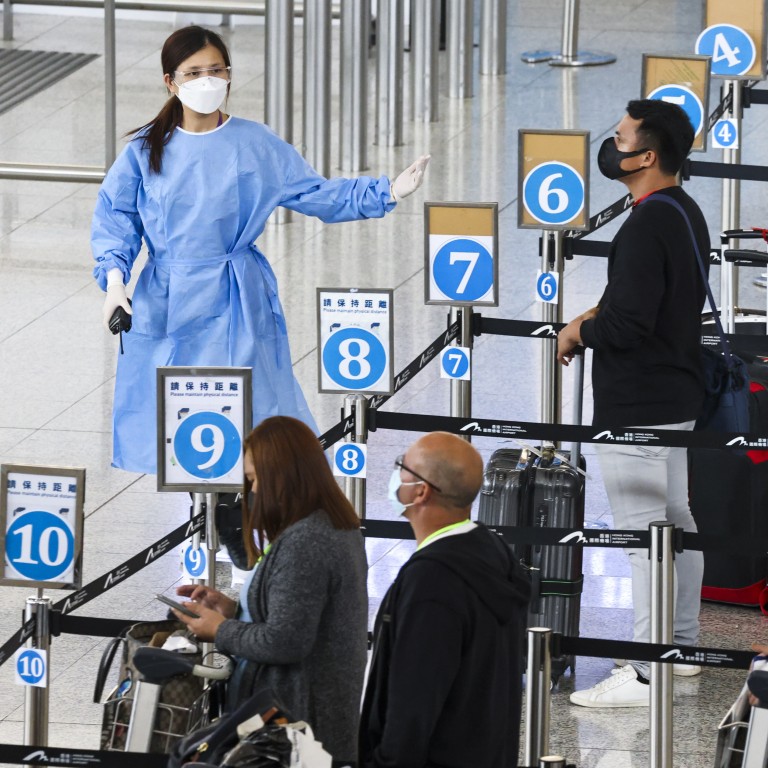 Opinion
Editorial
by SCMP Editorial
Editorial
by SCMP Editorial
Cut in quarantine at hotels for arrivals a step in right direction
New arrangements bring hope Hong Kong, which continues to suffer from the pandemic and measures to contain it, and longs to reopen to mainland China and the rest of the world
School closures and social distancing seem largely bad memories after 2½ years battling five waves of the coronavirus. Travel restrictions such as mandatory quarantine are now the most enduring – and hotly contested – measure.
They may be the front line of defence against another wave of Covid-19 but, arguably, they are also a major obstacle to recovery of the battered economy of a city dependent on global connectivity.
The pressure from local and international business and travellers alike to get rid of them has increasingly isolated the government and its health advisers in public debate.
A meeting of top officials last week to address this conflict has turned out to be a landmark in the pandemic strategy of the new administration of Chief Executive John Lee Ka-chiu.
Their task was to strike a balance that opens the door further to business and tourism without taking an undue risk of a new surge of infection. As a result, from Friday, Hong Kong is easing entry rules for international arrivals, requiring them to remain in a
hotel for three days
, instead of seven.
If they return negative tests, this will be followed by four days of home, or hotel, medical surveillance during which entry to areas requiring vaccine pass checks, or participation in mask-off activities, remains barred.
This restriction will be enforced through the addition of a mainland-style two-colour health code to the "Leave Home Safe" app.
If travellers test negative daily through rapid test kits during the four days, they can undertake normal activities such as using public transport, attending work and going to shopping centres.
Short of scrapping quarantine altogether as other countries have long done, the relaxation is still a positive step, compared with the marginal options of 4+3 or 5+2 hotel quarantine/home surveillance.
It is not without risk, and follows warnings by the city's health officials that daily Covid-19 caseloads could double to 8,000 in the coming weeks.
On the other hand, it is supported by data showing that most imported Covid-positive polymerase chain reaction tests are returned during the first three days of quarantine.
Hong Kong's economy continues to suffer from the pandemic and measures to contain it. Hopefully the new strategy will pave the way for the scrapping of quarantine by November in time for important international events, and caseloads will be kept within bounds that inspire confidence in mainland officials about reopening the border with the city.
Lee says he is working on reopening the border, stressing that reconnecting with the world and the rest of the country are not contradictory goals.
Indeed, that is what Hong Kong should be working towards.