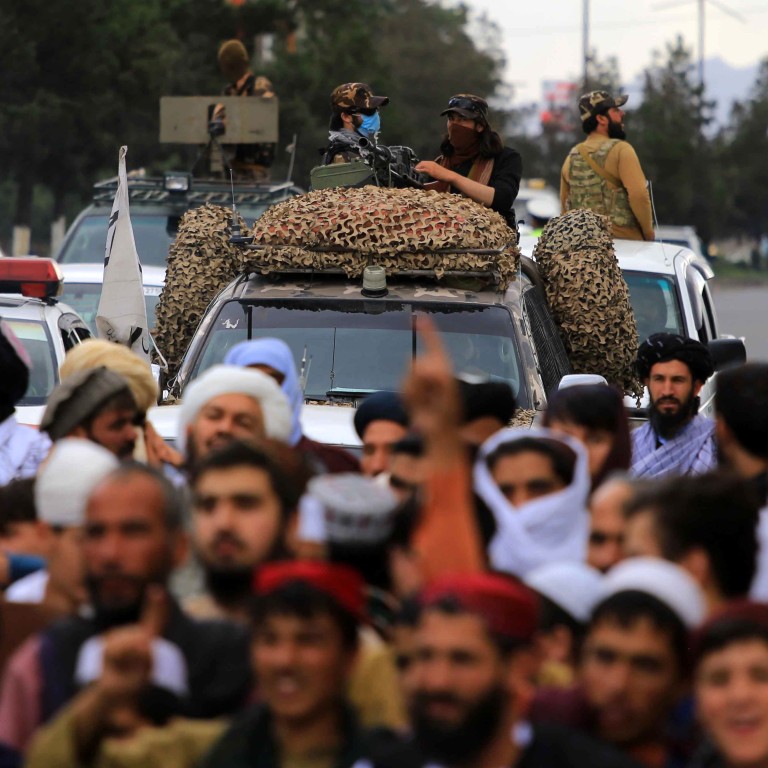 Al-Qaeda leader Zawahiri is dead, but Afghanistan terror threat remains a global concern
The presence of Ayman al-Zawahiri in the heart of Kabul casts severe doubt on the Taliban's pledge that the country will not be a haven for terrorists
Whether the Taliban limits itself to austere Islamist domestic policies or involves itself in external jihadist politics may depend on the winners and losers of the Zawahiri affair
Ayman al-Zawahiri, the al-Qaeda leader who was on the US' "most wanted" list for over 20 years, is dead. The Americans finally
got their man
– yet it is the location of his death that is most striking, raising questions about the Taliban government in Afghanistan and the terror threat it may pose. Less than a year after the Taliban retook control of Afghanistan, Zawahiri was found living in the heart of the Afghan capital Kabul, seemingly a welcome guest of the Afghan government.
The emir of al-Qaeda came out to take a few minutes of fresh air on his balcony, blissfully unaware that he was under CIA surveillance. Down from
a drone
came two state-of-the-art bladed, non-explosive US projectiles that killed him and him alone. Osama bin Laden's right-hand man, his theological and ideological guide, who took leadership of al-Qaeda after bin Laden was killed in a US operation in Pakistan in May 2011, was finally no more.
When the US
chaotically left
Afghanistan in August last year, the Taliban moved to reintroduce its extreme brand of
puritanical Islamist governance
. Yet it was at pains to stress that this did not mean a return to the state-sponsored terrorism of the late 1990s and early 2000s and to supporting al-Qaeda, which planned and executed the September 11 atrocities. But then the head of al-Qaeda was found in a safe house in their capital city.
The Taliban government's claim that it had "no information about Ayman al-Zawahiri's arrival and stay in Kabul" convinced few. It is impossible that he moved to Kabul and took up residence in a prestigious area that had been full of international embassies before the US withdrawal, without knowledge at the highest level.
However, some elements of the Taliban elite were seemingly fully aware but may have been keeping the information from rival Taliban leaders and their factions. If true, this means key elements of the current administration remain determined to reinvigorate and rebuild al-Qaeda, or its next iteration, even if the Taliban government formally opposes this.
Suspicion has therefore fallen on the Haqqani network – designated by the US as a terror group – and its leader, interior minister and public face of the Taliban, Sirajuddin Haqqani.
A senior US official briefing reporters before US President Joe Biden's address confirming the killing said that "senior Haqqani Taliban figures were aware of Zawahiri's presence in Kabul", had taken steps after the strike to remove evidence he had been at the safe house, and had then "acted quickly" to remove Zawahiri's wife, daughter and her children, to cover up that they had been living there too.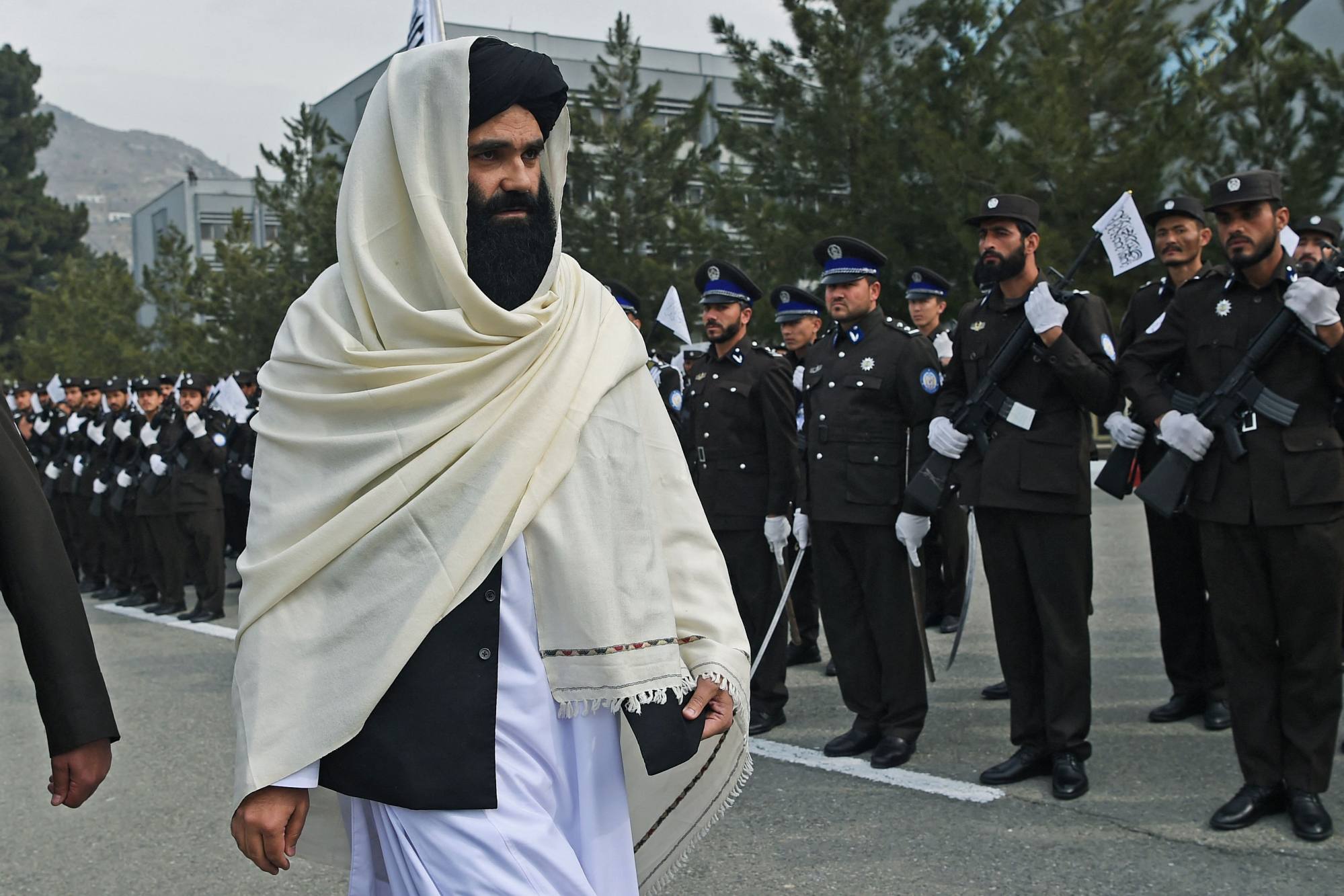 Evidence that the Haqqani network might be actively working behind the backs of other Taliban leaders to help al-Qaeda leaders hide and operate in Kabul should set off alarm bells across the globe.
Whoever hosted Zawahiri, though, made a major miscalculation. Western officials have spoken to me of their satisfaction at seeing the overconfidence of the Haqqani Taliban in bringing the al-Qaeda leader into a heavily monitored area.
Sympathetic jihadists seem to agree, with conspiracy theories rampant on jihadist forums online accusing the Taliban of deliberately exposing Zawahiri to assassination, so eliminating a potential political liability while also satisfying the US that Afghanistan is no longer an external threat.
Such collusion between the Taliban and the US is extraordinarily unlikely, but the fact that many jihadists are promoting the theory – especially from rival groups like Islamic State – demonstrates what a dangerous moment this is for Afghanistan's jihadist leaders.
What will be key in coming months is whether this has harmed the Haqqani network and weakened its position within the Taliban family and government. Whether the Taliban limits its ambitions to austere Islamist domestic policies alone, or again gets involved in external jihadist politics – and potentially terror networks – may depend on the eventual winners and losers from the Zawahiri affair.
Al-Zawahiri's death leaves al-Qaeda – already weakened, "overtaken" over the past decade in jihadist circles by Islamic State – with a major leadership problem. But it is also an opportunity for a new order to emerge which can rebuild the network – and Afghanistan is again potentially a perfect base for such activity.
Al-Zawahiri's presence in Kabul does not, however, mean that the Taliban has returned to the days of supporting al-Qaeda in its war against the United States and other perceived "enemies of Islam". The reality today is more complex.
The Taliban, as I wrote
last September
, has a deep interest in ensuring that its state does not again become a centre of global terrorism that might draw the international community into waging another military conflict. It has enough on its plate right now – rebuilding the country, war with
Islamic State elements
domestically, and exchanges of fire with Shiite Iran over their tense shared border.
However, the Taliban remains an extreme jihadist organisation, and any jihadist haven is a potential global security nightmare. Who knows what the next al-Qaeda or Islamic State will look like or be capable of?
The Zawahiri episode has dramatically highlighted the importance of the international community continuing to constantly monitor the Taliban and Afghanistan. Taking their eyes off the country before September 11 led to US intelligence blind spots that played a key role in the success of those attacks. Even with the ongoing Russian war in Ukraine, and growing tensions between China and the US over Taiwan, we ignore Afghanistan at our peril.
Hagai M. Segal is a leading authority on geopolitical issues, counterterrorism and the Middle East