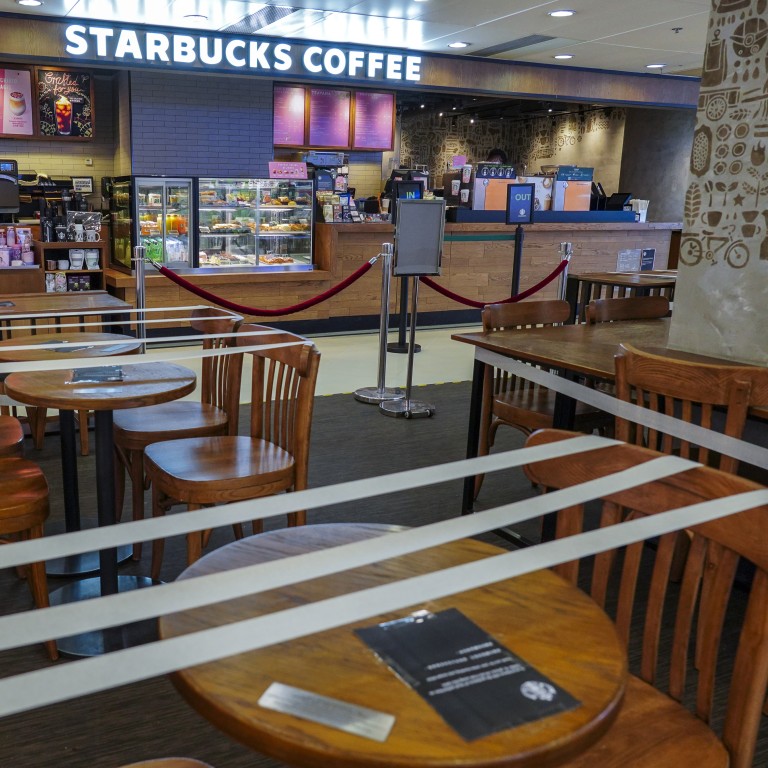 Opinion
Editorial
by SCMP Editorial
Editorial
by SCMP Editorial
Coffee cup push helps Hong Kong wake up on waste
Greenpeace says 400 million paper and plastic cups a year have ended up in landfills during Covid, and is aiming to reduce that toll
Strict anti-Covid-19 measures such as social distancing that temporarily closed small businesses and entertainment venues may have had the unintended effect of moderating the tide of waste putting pressure on Hong Kong's landfills. But good anti-pandemic intentions can also add to it.
For example, some catering outlets were reluctant to use customers' own cups and utensils, instead of disposables, for serving takeaway food and drink because of concerns about the risk of passing on the virus. Instead, they supplied throwaway plastic or paper substitutes.
This has contributed, even if in a small way, to about 400 million paper and plastic cups a year sent to landfills, an estimate based on a Greenpeace survey of 1,000 residents.
The survey found 37 per cent of respondents bought takeaway coffee three times a week on average. It also found about 80 per cent bought takeaway food that came with disposable utensils about three times a week on average, which usually meant the use of one cup and two food boxes each time.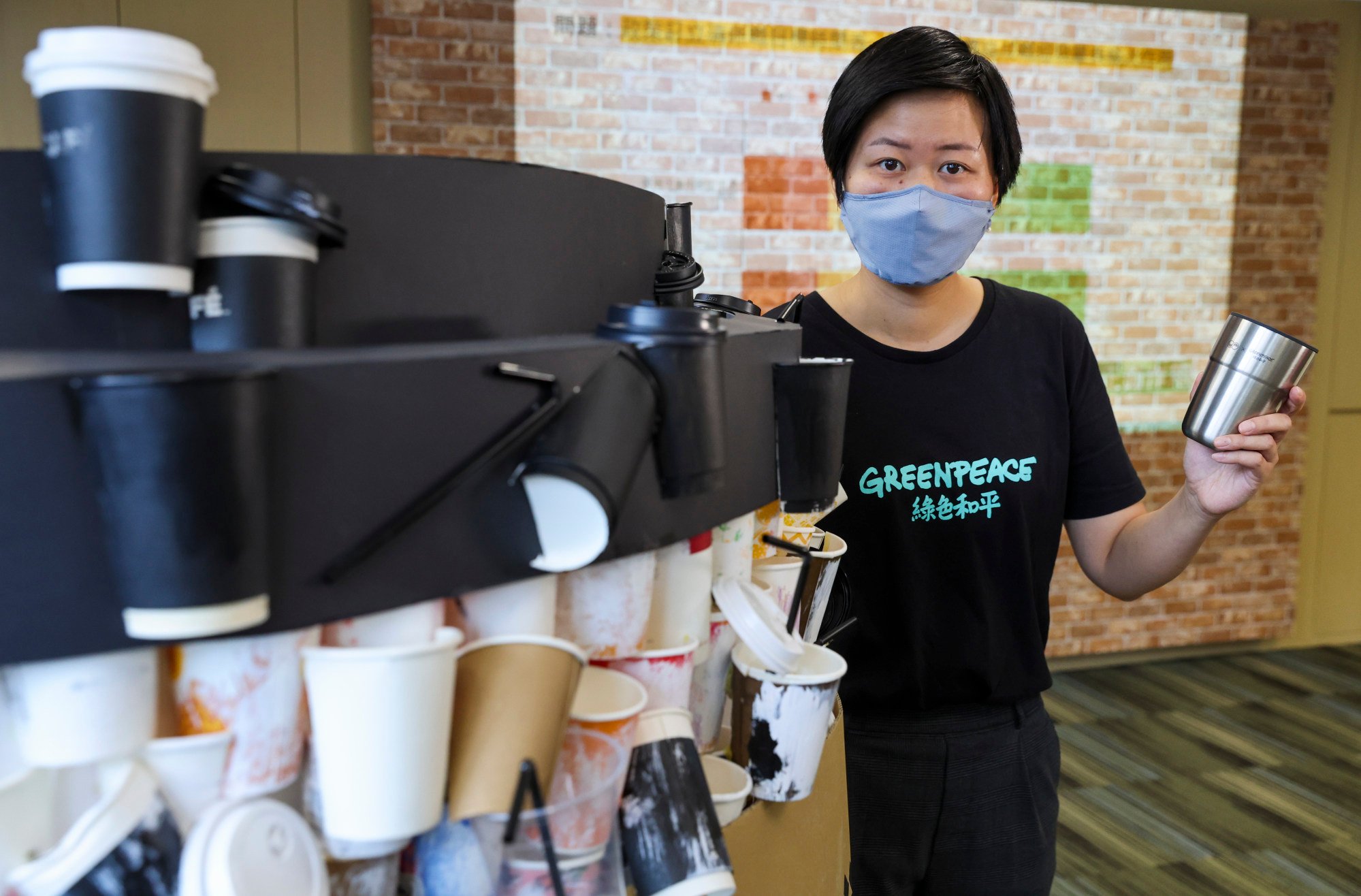 More than half did not clean and recycle their disposable utensils. Urging the government to encourage reuse, Greenpeace campaigner Leanne Tam Wing-lam said if it only prohibited plastic utensils, people would switch to paper, which would not solve the problem.
The government has yet to announce the result of a two-month consultation on a proposal to ban the restaurant use and sale of disposable plastic tableware. More than half of those surveyed said they were willing to borrow reusable utensils for takeaway food.
Greenpeace urged the authorities to explore such a system.
Tam said the new Environment and Ecology Bureau could refer to overseas experience, such as a trial with 18 coffee shops in Seoul that saved 200,000 disposable cups in two months, and a law in Taiwan requiring convenience stores and fast-food outlets to offer a cup-borrowing service. Greenpeace Hong Kong held a trial in six coffee shops in which residents borrowed cups for free for up to seven days, or forfeited a HK$80 (US$10.20) deposit.
Fighting the virus may be paramount right now. Protecting our environment and combating climate change is a war without end.
Reducing disposable waste is important to awareness.