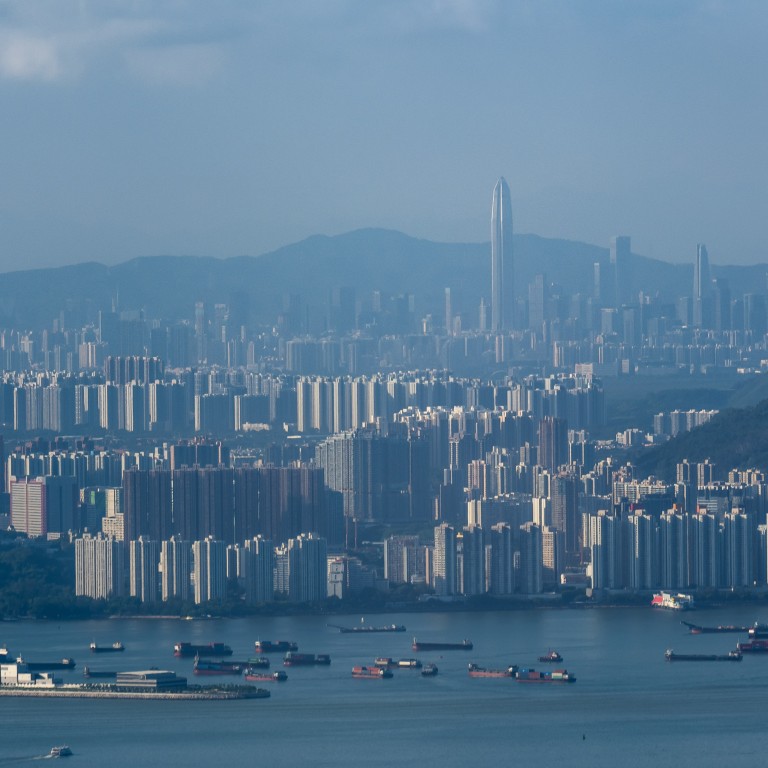 Opinion
The View
by Stephen Wong and Arthur Tsang
The View
by Stephen Wong and Arthur Tsang
To become a tech hub, Hong Kong must unleash the power of university researchers
On the mainland, a strong focus on research, and entrepreneurial spirit within academia have driven the country's success as a breeding ground for innovation
In Hong Kong, technology development has been sluggish and entrepreneurship is less encouraged among university researchers. This must change
Prenatal genetic tests
, surgical robots and even sampling scoops that have been
used on a mission to the moon
: the innovations President Xi Jinping saw during his visit to the Hong Kong Science Park show the city's enormous potential for putting research findings to real-life use.
On the mainland, a vibrant higher education sector, a strong focus on research and development, and entrepreneurial spirit within academia have been key drivers of the country's success as a breeding ground for innovation and technology.
After all, it is through collaboration between academia and industry that technological solutions are revealed. Mainland university researchers are strongly encouraged to undertake contracted research, and much funding is reserved for performance bonuses.
Specifically, there is no limit on how much overhead funding can be used for bonuses, while up to 20 per cent of research funding can go to bonuses. When intellectual property rights arise from research projects, mainland universities allow inventors to hold a majority share of the patent, or at least a royalty-free long-term licence. This arrangement respects innovation and encourages stronger translational research and technology transfers.
Hong Kong, however, does not provide comparable incentives for academia and industry to collaborate. University researchers do not enjoy bonuses for contracted research, nor can they hold patents on research projects.
We believe Hong Kong researchers should at least be rewarded for their own inventions with a greater share of royalties, on a par with global best practices. Currently, they receive less than half of the royalty income earned by universities.
To facilitate technology transfer, it is important to encourage university researchers to reach out to industry. Consider the example set by Xi, when he was
governor of Fujian province
in the early 2000s. At the time, Nanping city in Fujian sent science experts to rural areas to help farmers work better. Xi promoted the idea of sending "technological commissioners" to the fields to explore tech solutions to rural problems.
This system remains an important measure in encouraging collaborative research between academia and industry to solve modern-day problems beyond rural issues, while provincial governments subsidise corporate efforts through technology schemes commissioning university research.
From China's early days of reform and opening up to the recent decades of entrepreneurship and innovation, it was the rise of private entrepreneurs that drove the provision of tech solutions. Many were professionals-turned-businessmen who decided to xiahai, or plunge into the sea of the private economy.
Entrepreneurship among university researchers is fostered by encouraging part-time work in companies to earn extra income, or giving researchers three years off to establish their own start-ups; furthermore, a three-year extension is granted if the start-up isn't profitable yet. In view of spin-offs' limited cash flow, mainland universities also accept shares in lieu of licensing fees and royalties.
As the ecosystem of university entrepreneurship and technology transfer takes shape in mainland China, it is crucial to synergise efforts and scale up different initiatives. Provinces and cities have established various technology transfer alliances. The Ministry of Education also formed a national alliance of dozens of universities, including Tsinghua and Peking, in 2016.
Individual technology transfer offices based in universities can therefore focus on earlier-stage research commercialisation, while alliances act as platforms to match technological needs with solutions via exhibitions and roadshows for start-ups and spin-offs.
In Hong Kong, however, university researchers' outside work is limited by the University Grants Committee's one-day-a-week rule, which applies to weekends and annual leave. Most universities require researchers to contribute part of their external income to the university, while rarely approving a sabbatical period of three years for commercial pursuits.
Establishments such as the Chinese University of Hong Kong and the Hong Kong University of Science and Technology accept shares in spin-offs as part of licensing terms but such a practice remains uncommon. The lack of these arrangements deters researchers from serving in industry, pursuing start-ups and engaging in technology transfer.
The absence of technology transfer alliances also leaves Hong Kong with an entrepreneurial atmosphere lacking the extreme vibrancy of mainland cities like Shenzhen, which has become a capital of innovation.
The huge market potential and complete supply chain offered by the mainland are natural driving forces for Hong Kong to unleash its technology transfer potential, while Shenzhen serves as a bridge between Hong Kong universities and mainland industries.
Hong Kong should adopt best practices to catch up with the mainland while collaborating with Shenzhen in the global race for talent to make the most of its role as a magnet for international resources.
Looking ahead, Hong Kong and Shenzhen should establish a joint scheme to attract global talent to both cities. Those who excel in translational research should be brought in to tap Hong Kong's world-renowned basic research and Shenzhen's vast market opportunities.
It is equally crucial to foster talent flows across the border by encouraging universities and corporations to offer joint appointments, provide subsidies, and recognise researchers' professional qualifications.
Hong Kong-Shenzhen collaboration is not a novelty, as the "front shop, back factory" model has been evolving for more than four decades. Today, as Shenzhen becomes a forerunner of technology development, it is through fostering technology transfer that full value-chain collaboration between the two cities can transcend what is commonly known as "front research, back commercialisation". Thus, Hong Kong can play a vital role in the development of the Greater Bay Area into a global R&D powerhouse.
Dr Stephen Wong is senior vice-president and executive director of the Public Policy Institute at Our Hong Kong Foundation
Arthur Tsang is an assistant researcher at Our Hong Kong Foundation