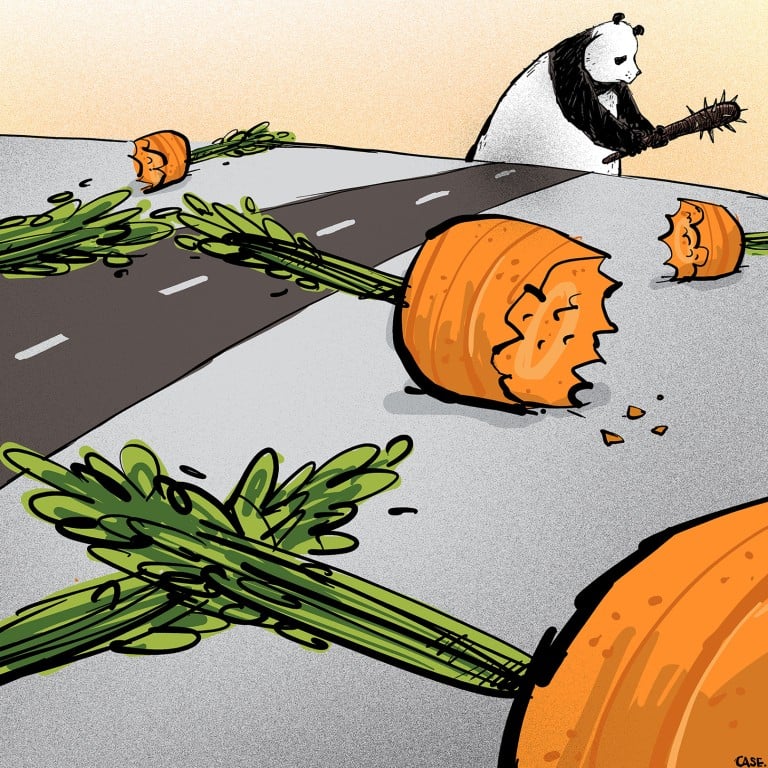 How Beijing's belligerence over Taiwan is connected to a Belt and Road Initiative in distress
For years, China focused on economic matters both at home and abroad, with the Belt and Road Initiative exemplifying that approach
But as its economic influence encounters roadblocks, there are signs of a pivot in Chinese diplomacy towards geopolitical wrangling and militarism
In the wake of US House Speaker Nancy Pelosi's
visit to Taiwan
, many analysts in Washington are inclined to blame the congresswoman for China's renewed belligerence. But even before Pelosi's visit, Beijing was already on a path of militarism and aggression, due to a creeping economic crisis in its foreign policy.
Years ago, when Chinese President Xi Jinping unveiled his flagship
Belt and Road Initiative
, it seemed like a masterstroke in some ways. China was looking for ways to divert its excess infrastructure capacity and stave off overinvestment.
Meanwhile, many developing countries were envious of its investment-driven growth model. The solution was to use Chinese money, muscle and manpower to build swanky infrastructure overseas.
At first, it was a big hit. People from Tunisia to Tajikistan looked forward to the arrival of posh highways, tall towers and ornate stadiums. But the returns did not quite follow. Many hosts of belt and road projects struggled to emulate the Chinese growth model because, simply put, they were not China: they lacked its bureaucratic capacity, cheap skilled labour, land, water and electricity.
But the port lost US$300 million in six years and the airport was so unproductive that it could not even cover its electricity bills at one point. Meanwhile, the conference centre cost over US$15 million to build but has remained largely empty.
All told, some 19 emerging economies – ranging from Sri Lanka and Lebanon to El Salvador and Pakistan – are either already in default or on the brink, according to Bloomberg. Many owe some of their debt to China, which means that public anger towards Beijing is also on the rise.
This year, China's own total debt is projected to climb to a record 275 per cent of gross domestic product. Much of that is due to the ongoing credit expansion aimed at restarting the struggling economy, according to the director of Beijing's National Institution for Finance and Development. Yet, far from being temporary, that number has being growing steadily for years, from about 141 per cent at the end of 2008.
For Xi, all this is beginning to represent an inflection point in foreign policy. For years, China focused on economic matters both at home and abroad, as it sought to build its strength and bide its time. But as its economic influence encounters roadblocks around the world, there are already signs of a pivot in Chinese diplomacy – pushing it towards geopolitical wrangling and militarism.
But as debt-laden governments elsewhere begin to draw public wrath, such agreements may become more common – not least to protect Chinese investments.
The West has also suffered some loss of goodwill in the wake of the Ukraine war, as it tries to coerce countries into abandoning Russia. During his trip to Africa last week, US Secretary of State Antony Blinken heard about that from his South African counterpart in no uncertain terms. "One thing I definitely dislike is being told either you choose this – or else," Naledi Pandor, South Africa's foreign minister, said.
Xi will also gain from democratic backsliding across Asia and Africa, as those countries balk at depending on Washington. According to Freedom House, as many as 60 countries suffered from declines in freedom over the past year. That many of them are geopolitically crucial countries, such as India and Brazil, opens up strategic space for Beijing.
Yet, despite those opportunities, to keep its global influence expanding in an era of economic distress and political centralisation, China may pursue a more militaristic foreign policy than it ever has.
Mohamed Zeeshan is a foreign affairs columnist and author of "Flying Blind: India's Quest for Global Leadership"