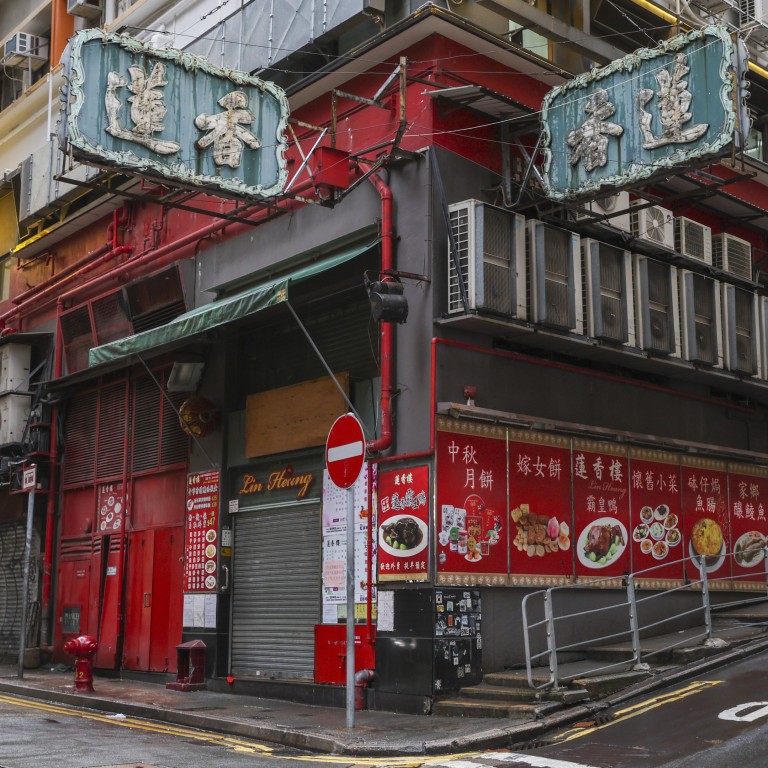 Opinion
Editorial
by SCMP Editorial
Editorial
by SCMP Editorial
Tea and sympathy as old favourites in Hong Kong close
The city is losing more of its heritage as popular shops and restaurants are claimed by a challenging business environment
The prolonged pandemic has taken a heavy toll on Hong Kong businesses, with some old shops and restaurants failing to survive in the wake of business curbs repeatedly imposed by the government over the past 2½ years. Their loss is not only felt by owners and customers, but also the heritage of a historic city.
The latest casualty is a century-old restaurant that serves dim sum on trolleys.
Announcing its closure
, Lin Heung Tea House in Central expressed regret at its inability to stay afloat despite all its best efforts during the spread of Covid-19. Its branch in Tsuen Wan has also closed, but a Sheung Wan outlet, which is under different ownership, is still in business.
Having been saved twice from the threat of closure, Lin Heung is one of the few remaining old-style dim sum tea houses. But, as with many struggling premises, it has been hardest hit by the challenging business environment, including the social unrest in 2019 as well as the coronavirus. The city has already lost some outlets that were more like old friends, such as the Jumbo Floating Restaurant, Mido Cafe, Hoi On Cafe and Happy Cake Shop.
Waves of coronavirus outbreaks, coupled with repeated evening dine-in bans and table-size restrictions imposed by the government, have dealt a heavy blow to the culinary scene. More than 2,500 of the 17,000 restaurants had closed before the most devastating fifth wave struck in March, according to industry estimates.
Arguably, business closures are not unusual during downturns. They are perhaps inevitable adjustments as the city adapts to the ups and downs of economic cycles. In fact, many companies have already bounced back despite the slow pace of recovery. Some sectors, such as healthcare and delivery services, are booming. The government is well aware of the hardship businesses face and have rolled out a raft of relief measures, but the impact on some industries has been worse than expected.
Restaurants come and go and, while the battered economy has accelerated the process, what the city misses is more than just dim sum on trolleys. Increasingly, its heritage has sadly been fading as more household names shut for good.